If you are in the mood to treat yourself here is a guilty pleasure food list that will knock you off your socks. Sometimes we all need some comfort food or a nice sweet snack to make us feel better. Well, here are 25 options to jumpstart your mood.
Ditch the diet, let go of your worries, and dive into a huge plate of nachos, a sizzling batch of bacon, or a warm and gooey serving of Nutella cake. YASSS!
The Top 25 Guilty Pleasure Foods – For When You Need To Treat Yourself
There's a time and a place for everything and that time sounds like it's right now. Let's get started.
Nutella
There are only two types of people in this world when it comes to Nutella. People who have never tried Nutella and people who are absolutely obsessed. There is no in-between and that's why I have to kick off this pleasure food list with one of my favorite treats.
With so many ways to enjoy this spread, your choices are limitless. Start with breakfast and end with a midnight snack.
Sour Gummy Worms
Sour gummy worms are a go-to favorite when it comes to movie snacks for most. Out of all the gummy goods, they beat out their competition by a landslide. A little bit of sweetness and a whole lot of sour! The perfect combination.
Chocolate Bars
When you feel down or stressed, who is your best friend? Diamonds don't help you in your time of need. Chocolate does and you know it.
Reese's, Hershey's, Snickers, Twix, Kit-Kat – they listen.
Cheetos
Ah, those cheesy delights that disappear in your mouth with the blink of an eye! We call these magic chips because once we open a bag of Cheetos, they are all gone.
Potato Chips
My family loves to enjoy a handful of potato chips with our favorite deli sandwiches, while watching TV at night, or as an afternoon snack. Who am I kidding, we even pack them for picnics, beach days, and road trips! Such a great guilty food treat.
Waffles
With all the waffle varieties and toppings, there are probably a few people whose food bucket lists include trying every variation. Do you know your ultimate order already? Belgian waffle with Nutella, bananas, and strawberries? That's mine!
Pancakes
There are a few different camps that like to fight over which is best – waffles or pancakes. Which ones taste better? Either way, they both make the guilty food list, and thank goodness for it.
Donuts
Chocolate, caramel, blueberry, strawberry donuts – the thought alone is mouth-watering. On a rainy day, there is nothing more comforting than coffee and a dozen donuts… I mean a few donuts.
Ice Cream
Whenever you need to eat your feelings, ice cream is probably your go-to food. It's also a great dessert to eat during hot days, but the truth of the matter is this is a year-round snack.
Brownies
Speaking of ice cream, what's one dessert that goes so well with ice cream? Brownies! A match made in heaven. I have so many great recipes on this blog – I hope you check them out.
Cakes
Cakes are linked to celebrations. So, it makes complete sense that people love to eat a slice or two whenever they are in the mood for a guilty food treat. Here are some great recipes I've made for my family over the years.
Candy
Does this guilty pleasure need an explanation? Nope. It doesn't matter your age, candy is always fun to eat and easy to share.
Cookies (cookie dough included)
You're either eating a cookie or craving a cookie – there is no in-between. Am I the only one? Cookies are crunchy little pieces of heaven. Even cookie dough tastes fantastic and it's not even cooked yet! When something is perfect, it's perfect from the start.
Muffins
Muffins make breakfast tolerable for the sugar-obsessed. Hearty, full-flavored, and homemade. So much yum!
Cereal
Maybe, it's the rebel inside of you, but doesn't cereal taste much better when you eat it straight out of the box? My family eats cereal all day long.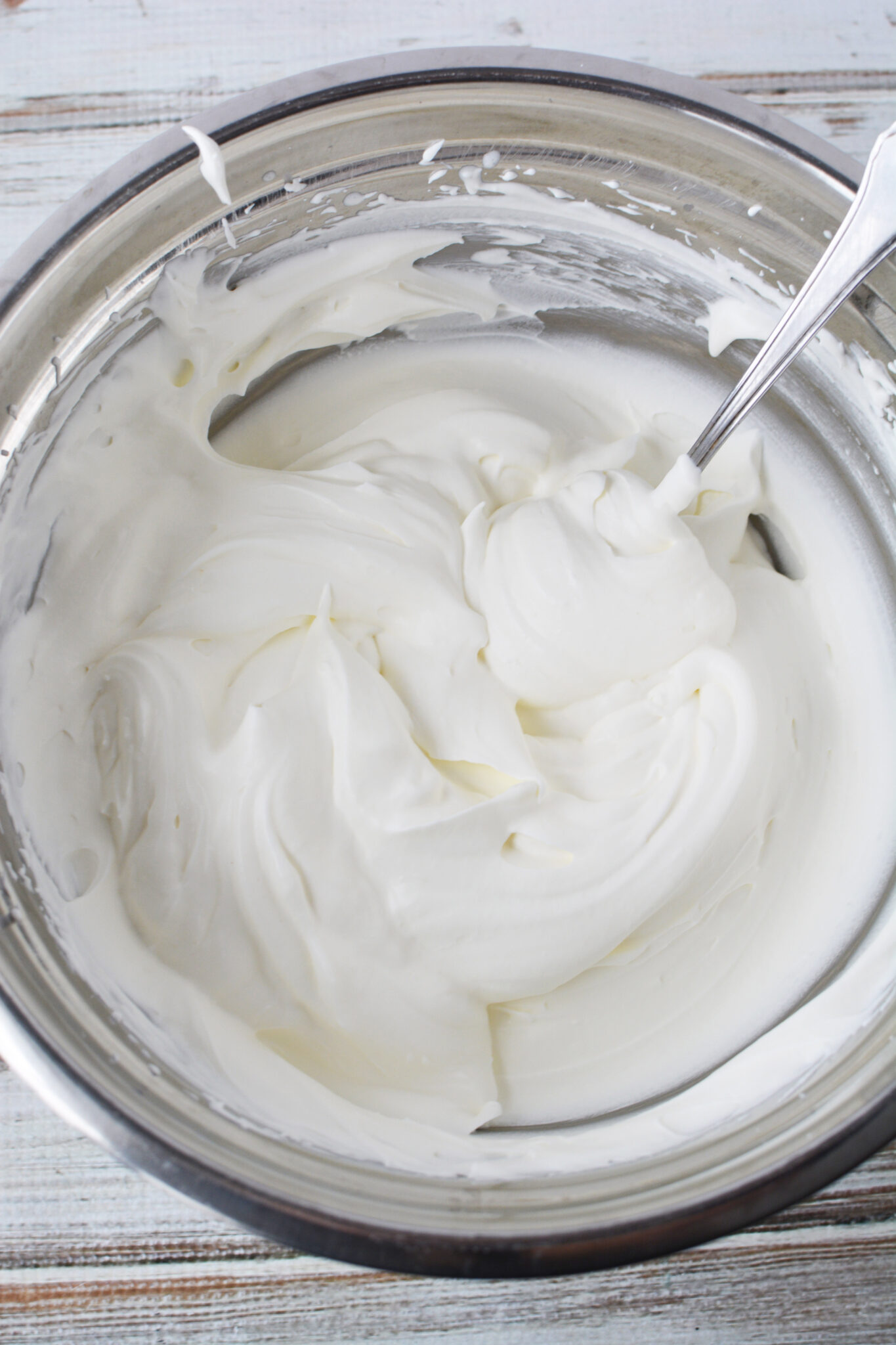 Whipped Cream
Some people see whipped cream as an addition to desserts, while others just like to get straight to the whipped cream. You can dip strawberries, eat it plain, or top your favorite cake – whipped cream is ready for you!
Boxed Mac and Cheese
It doesn't take a professional chef or a genius to whip together a decent Mac and Cheese. There are plenty of easy recipes to follow online. HOWEVER, most will agree that the boxed version of mac and cheese make their guilty food pleasure list.
Burgers
Sometimes you are just in the mood for a burger, right? It's happens all the time for us – especially with a heaping side of fries. When that craving creeps up, it's hard to resist.
Hot Dogs
Hot dogs remind people of summer, family gatherings, baseball games, BBQs, freedom! It's the All-American meal and a favorite for many.
Pizza
Pizza just makes everything better. For many families, Pizza Friday is a real holiday and it happens once a week. It's easy, everyone loves it, and it is filling and relatively cheap. A WIN all around!
Bagels
I am from NYC and now live on Long Island. When I tell you that bagels are VERY, VERY important to us – believe me. We have the BEST bagels and yeah, I said it.
I've been having bagels on Sunday since the first week I got married in 2001. It's a tradition that I haven't broken and I probably won't ever break until the end of time. Fresh bagels trump all!
French Fries
We've already talked about hot dogs and hamburgers. Of course, french fries had to join the list. They simply compliment everything you eat them. PERIOD. Dip them in your milkshake or serve them next to a really expensive steak – it all works.
Bacon
Bacon is an addiction. Bacon is an obsession. Bacon is delicious. Again, as a New Yorker, the Bacon, Egg, and Cheese is a HUGE deal and I don't know who I would be without it.
Nachos
I love to make nachos at home because it's so easy to make and even easier to eat. But what I really love to do is order them when we are out. It's a MUST do when out with friends.
Soda Drinks
Technically not exactly food, but sodas absolutely belong on this list. Like all the other items, soft drinks aren't healthy but are undeniably tasty and addictive.