Whip up a batch of these pumpkin brownies with Nutella swirled right in. These homemade pumpkin brownies bake up perfectly and are a great way to celebrate Fall and the holidays with the people you love most.
Pumpkin Brownie Recipe With Nutella
These pumpkin brownies are too tasty and rich to resist. Thank goodness we are talking about them right in the middle of the holiday season! Whip these up all season long for the ultimate Fall pumpkin spice dessert that everyone will want to gobble right up.
Are you pumpkin spice obsessed? If yes, you have to add these pumpkin brownie bars to your list. Treat yo' self and watch as these delectable melodies just melt in your mouth.
Pumpkin Brownies Ingredients
1 C unsalted sweet cream butter, softened
2 C sugar
2 large eggs
1 C pumpkin puree
2 tsp pure vanilla extract
2 ½ C flour
1 tbsp pumpkin pie spice
1 tsp baking soda
½ tsp kosher salt
½ C Nutella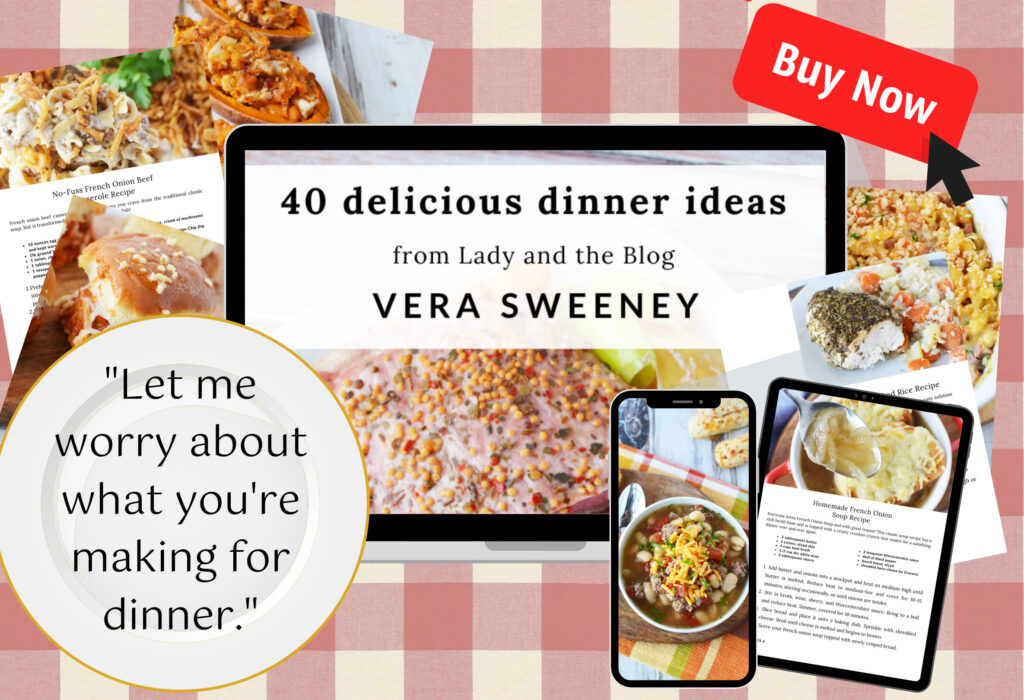 Looking for some easy and delicious dinner ideas? You've come to the right place! "40 Delicious Dinner Ideas" is packed with recipes that are simple to cook and only require ingredients you likely have in your refrigerator right now. So why wait? Get cooking!
How To Make These Nutella Brownies with Pumpkin
Preheat oven to 350 and spray a 9×13 baking pan with Pam baking spray. Using a large bowl, beat together the butter and sugar until light and fluffy
Beat in the eggs 1 at a time until combined. Beat in the pumpkin and vanilla until combined.
In a medium bowl, whisk together the flour, pumpkin pie spice, baking soda, and salt until combined. Gradually beat the dry ingredients into the wet mixture. Spread half of the batter into the pan.
Using a small spoon, drop dollops of Nutella onto the batter. Using a butter knife, swirl the Nutella into the batter.
Spread the remaining batter onto the bottom half. Drop more dollops of Nutella onto the top of the batter.
Gently swirl the Nutella into the batter. Place bars into the oven and bake for 25-35 minutes or until a
toothpick comes out clean.
Related: Chocolate Cake Mix Cookies With Chocolate Chips
Is Pumpkin Puree And Pumpkin Pie Mix The Same Thing?
These two items are not to be confused. Pumpkin puree is simply pureed pumpkin. Pumpkin pie mix is pumpkin puree that has already been sweetened and flavored. These two pumpkin canned goods can not be swapped out in recipes.
You can use homemade pumpkin puree if you have some on hand. That choice is up to you. But remember, you will need to add seasoning to it to ready it for this recipe.
If you'd like to make your own pumpkin pie spice, you can try this combination and adjust accordingly if you need more of one particular flavor.
3 1/2 teaspoons ground cinnamon
1 1/2 teaspoons ground ginger
1 teaspoon ground cloves
3/4 teaspoon ground nutmeg
How to Know Brownies Are Done?
Here is a great tip for trying to figure out whether or not any brownie dish is done. Just look at the edges of your pan. If you start to see the brownies pulling away from the edges of the pan, then you are nearly there!
You will also notice that the top will begin to offer a slight bounce back when you touch it.
Once you see these two signs, grab your toothpick and stick into the center of your dish. If you pull it out and no pumpkin batter is on the fork, turn your oven off and remove your pan.
Try to not dip right where the hazelnut spread is as that will be wet on the toothpick.
Related: How To Make Chocolate Chip Cookies With Cake Mix
Storing
Your hazelnut pumpkin brownies can be stored at room temperature for a number of days. Naturally, these are best when eaten fresh and warm – as brownies will dry out as they sit.
You are more than welcome to freeze brownies you don't plan to eat right away. Simply place any leftovers in a proper freezer-friendly container and store for up to three months.
Then thaw brownies on the counter or toss in the microwave and reheat for a few seconds for that fresh out of the oven feel. If you plan to stack your brownies place wax paper in between to prevent sticking.
Related: Nutella Recipe With Chocolate: Baked Nutella Mini Pies
Can I Swirl With Cookie Butter In Replace of Nutella
Absolutely! We love to use cookie butter / Speculoos here at home and often swap out these two ingredients whenever we are in the mood. In fact, the other day, I made Banana Speculoos Cupcake Recipe and they were divine!
This dish would be delicious with Speculoos – give it a go!
Looking For More Easy Dessert Recipes
Pumpkin Brownies with Nutella
Ingredients
1 C unsalted sweet cream butter, softened
2 C sugar
2 large eggs
1 C pumpkin puree
2 tsp pure vanilla extract
2 ½ C flour
1 tbsp pumpkin pie spice
1 tsp baking soda
½ tsp kosher salt
½ C Nutella
Instructions
Preheat oven to 350 and spray a 9x13 baking pan with pam baking spray
Using a large bowl, beat together the butter and sugar until light and fluffy
Beat in the eggs 1 at a time until combined
Beat in the pumpkin and vanilla until combined
In a medium bowl, whisk together the flour, pumpkin pie spice, baking soda, and salt until combined
Gradually beat the dry ingredients into the wet
Spread half of the batter into the pan
Using a small spoon, drop dollops of Nutella onto the batter
Using a butter knife, swirl the Nutella into the batter
Spread the remaining batter onto the bottom half
Drop more dollops of Nutella onto the top of the batter
Gently swirl the Nutella into the batter
Place bars into the oven and bake for 25-35 minutes or until atoothpick comes out clean