This post is sponsored by The Quaker Oats Company, all opinions are my own.
Looking for a wholesome snack to make for the family that is both easy to make and delicious to eat? These chocolatey almond energy bites are rich, nutty, and filled with chocolatey deliciousness thanks to Life Chocolate Flavored Cereal.
This is a sponsored post in partnership with Quaker. All opinions are my own.
Whenever my kids are looking to get their hands dirty in the kitchen, I pull out this almond energy bites recipe. Not only do I feel good about what's inside, but it's NO BAKE, making it a great option for us all.
During the Fall, we do a ton of baking as a family. In fact, I love to make all types of cakes, pies, and cookies during the last half of the year. There's just something so special about being in the kitchen for me.
I can't explain it. Although, if you read my blog… I think you understand how much time I like to spend in that particular room.
But, I also love the quick fixes! I'm constantly on the hunt for recipes that offer up great flavors and quality ingredients without any of the fuss.
This Chocolatey Almond Energy Bites recipe with Life Chocolate Flavored Cereal- which I found on the QuakerOats.com website – is a go-to favorite of mine!!
Chocolatey Almond Energy Bites Made with Life Chocolate Flavored Cereal
Did you know that Quaker has a full array of recipes available for you to check out right now? Whether it's breakfast ideas, quick snacks like these almond energy bites, or delicious desserts – head on over and check out the wide array of options.
Ingredients
3 cups Quaker Life Chocolate Flavored Cereal
2 tbsp chia seeds
1/3 cup almond butter
1 tbsp honey
2 tbsp water
1 tsp vanilla extract
2 tbsp sliced almonds, toasted if desired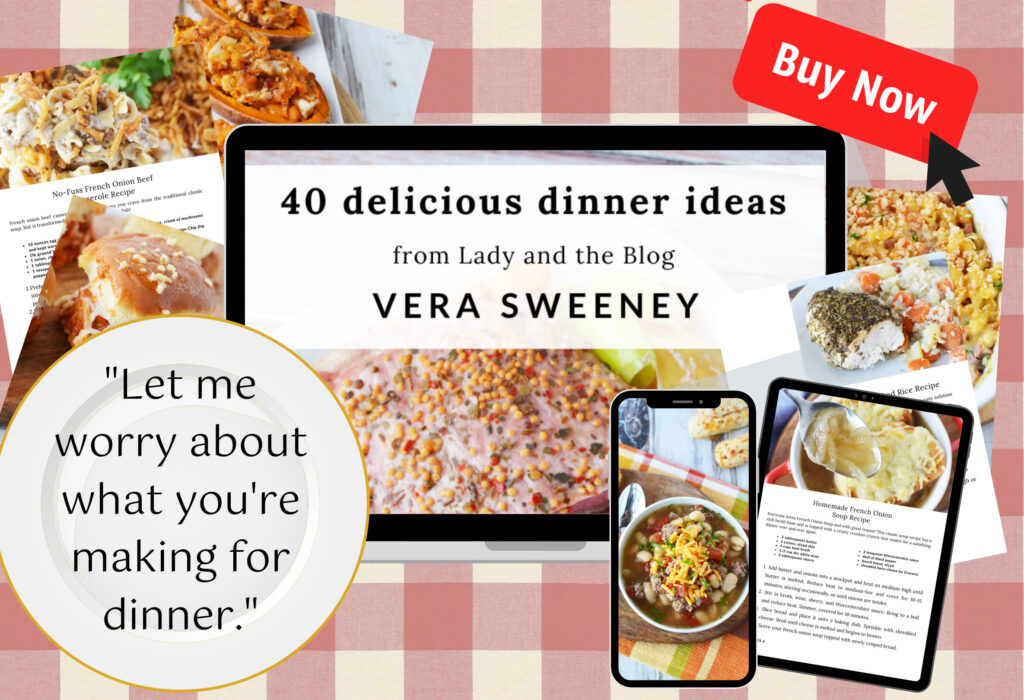 Looking for some easy and delicious dinner ideas? You've come to the right place! "40 Delicious Dinner Ideas" is packed with recipes that are simple to cook and only require ingredients you likely have in your refrigerator right now. So why wait? Get cooking!
For full instructions, be sure to click here and learn how you can make these delicious energy bites on your own.
Meal Prep Ideas
Whenever I bring home a few extra boxes of Life Chocolate Flavored Cereal, it typically turns into a meal prep session. Here's a few tips how you can walk through one of these fun afternoons as well.
Make sure you have enough room in your refrigerator to solidify the energy bites once you create them. You could also spend a Sunday creating them in batches if desired.
Ensure you have storage containers for post-prep. Decide what size you prefer. Individual size – meaning just a few energy bites per container? One big batch in a large container, which you will use to divvy out servings as you go. Each serves their own purpose.
Create an assembly line for your children if they are assisting. When I work with my children, one pours and measures ingredients, the other mixes, the last molds. Consider how you can divide up your work.
Lastly, consider how many energy bites you need for the next week. You don't want to make too many that you will be wasteful.
These chocolatey almond energy bites are a great snack to eat when you are craving something sweet that has both chocolate and almond flavors, thanks to the Life Chocolate Flavored Cereal base.
Serve With A Tall Glass Of Milk
Life Cereal is also an excellent source of five B Vitamins and a good source of calcium. Combine these bites with a tall glass of milk and a side of fresh fruit !
You can also feel good knowing that there are 24-26g of Heart-Healthy* Whole Grains per one-cup serving of Life Cereal. No matter what FLAVOR you choose from the Life Cereal line, you still get their heart-healthy promise.
(*Diets rich in whole grain foods, other plant foods and low in total fat, saturated fat, and cholesterol may reduce the risk of heart disease)
We eat these bites with breakfast, after school, or as a quick pick-me-up anytime throughout the day.
Optional Add-Ons For Energy Bites
There are so many different ways you can make these energy bites your own. Here are some suggestions to consider:
cranberries
coconuts
flaxseeds
dates
chocolate chips
raisins
How Long Can You Keep Energy Bites?
After you and your kids have whipped up enough batches, be sure to store any leftover energy bites in an airtight sealed container. You can keep your container for up to one week in your refrigerator.
So, are you ready to give these great snacks a try? I hope you do.