The January goals I've set for myself all focus on making my life easier. I want to create processes that – when in place – help me work smarter and not harder. At the end of the day, it's about spending more time with my family.
What are my top January Goals? Sticking to a schedule, not overworking myself to the ground, producing more video, no eating out, learning to batch cook, and more.
Here's a closer look at exactly what I hope to accomplish by the end of this month.
Want to read some of my previous goals? Here are some posts I've written this year as part of my goal tracking journey – which will end in May.
Stick To My Schedule And Don't Overwork
I started to use this website called Notion and I am literally obsessed with it. I've mentioned this in the past that the only way I can stay on top of my responsibilities is if I micromanage myself. This program allows me to do that and then SOME.
So, I spent quite a bit of time thinking about all the things I need to track and created a few different pages to help me track progress during the week. After just a few days, I'm hooked.
If you want to check out Notion, click here. They have an app that links to whatever you write on your computer which I LOVE because whenever I get an idea (in bed, in the car, in Target), I open up my app and write it in. Then, when I am in front of my computer – it's THERE.
Meal Planning And Batch Cooking Ahead
I have a whole post coming up about batch cooking. So, I won't go into detail about it just yet, but the LONG SHORT of it is I want to start planning ahead. The hope is that I can make a few meals ahead of time every Sunday.
If I can make 3-4 dishes at once, then that's three to four meals I don't have to worry about during the week. This worked out wonderfully this week and took me about 2 hours to do.
I have a full video and post coming up on this – like I said. Stay tuned!
Sticking To Our Budget
We've toyed with a budget a few different times over the years, but never really stuck with one. The last few weeks, my husband and I have really had a mindshift!
Even yesterday, we had a FULL BLOWN discussion about HBO MAX. Talking about how we can make it work and what we should take away to justify it. I was like… WOW.
Of course, we could afford the $12 a month, but that's not the point. Is it WORTH OUR $12? The two of us have had a complete mindshift and I just LOVE IT. I am so excited about it. I hope we continue with this momentum.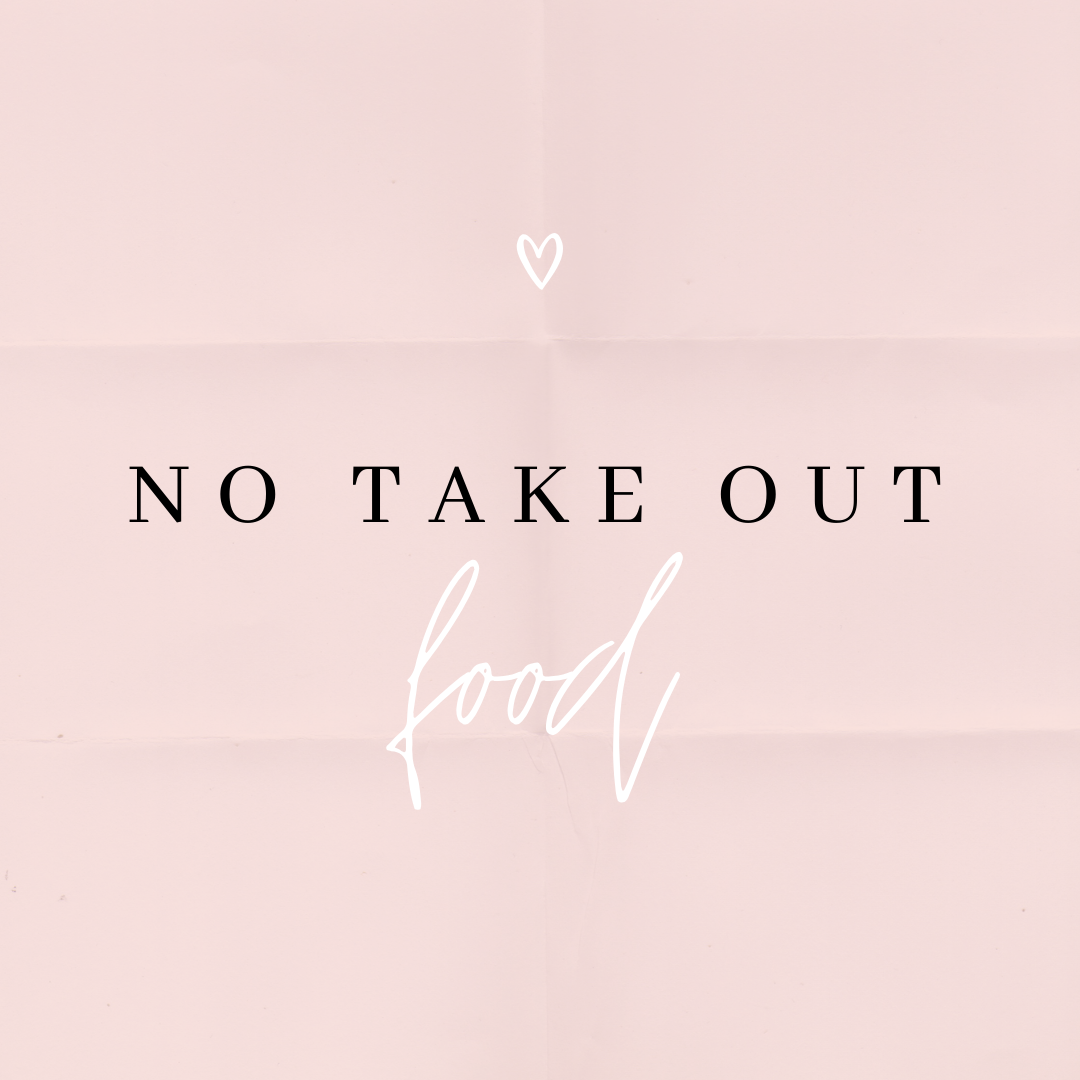 No Eating Out Or Ordering In For 30 Days
You can access your free printable here for the 30-day No Take Out Food Challenge. Essentially, what my family is doing for the entire month of January is eating food I cook at HOME. (ok 31 days)
I love this challenge idea and I plan on doing it a few times a year, but I definitely want to kick off the new year with LOTS of home cooking.
More Video
I've always had a YouTube channel, but it's acted as an extension to my blog. I never treated it as its own entity that needed thought or care. If a blog post came around that needed video, I would make one.
This year, I created a schedule for my MAIN YouTube channel – two videos a week – and I really want to commit to this and continue to remain consistent.
I have a secondary channel where I am tracking my budget progress and money management. I'm doing this as a test to see if it's worth focusing on the new channel or merging it into my regular channel.
I plan to do BOTH for a while and then decide if I need to consolidate. This is going to take more work, but I have a feeling the newer channel will outperform the old one. Just a hunch.
For now, two videos on each channel – each week:
How Did I Do In December?
Working Smarter – BOOM! I got there for sure with this new streamlined process.
Budgeting for the family – YUPPERS! Did it and we are thriving.
Create a horror movie list – Did it and don't feel the need to continue it. The truth is… I consume about 80 movies a month and a third through I learned something. I kept thinking to myself, "I CAN'T WAIT FOR PEOPLE TO SEE HOW MANY MOVIES I WATCH" and then I thought… EEWWW! Who cares about what people think about how many movies I watch? I didn't like the motivation behind this goal. So, I'm not moving forward with it.
Work on Christmas Traditions List – Done and posted!
Send out my Christmas cards early – DONE and DONE
Do you have any goals for January that you'd like to share? Would love to hear!