There's one way to make sure that I hit all of my June goals this month… and that's write a blog post about it! As an avid list maker and planner, I decided that it was important for me to hold myself accountable on a monthly basis starting right now – just days away from a new beginning.
This lockdown has been hard. I've tried to not even write that word on my blog because I've been in such denial about the whole thing. If I don't write about it then it will end. If I don't put my energy towards this nightmare that we are all going through, it will vanish!! Well, at nearly 10 weeks in, we can all see that this is not the case.
I will tell you that I have not been taking the lockdown lightly. In fact, I've been faking the MAJOR funk online and pretending that everything is ok.
I am a ticking time bomb. I am broken into a million pieces. I cannot let this affect me anymore the way it is consuming me whole. I have to take back my life. How can I do that? By setting up some serious June goals right now.
15 June Goals I'm Setting For Myself This Year – Personal And Professional Marks I Want To Hit This Month
June goals are going to help me get realigned with my life – the way it should be. I just wrote this huge post about monthly goals and why you should set them. I suggest you read it if you are struggling with figuring out how to set your own goals.
My June goals are going to be small but will all serve a purpose. I need to relax more. I need to find myself more. I need to reconnect with my family. I need to focus more on work. I need to plug back into my marriage. These are all my top priorities. Heavy load, right?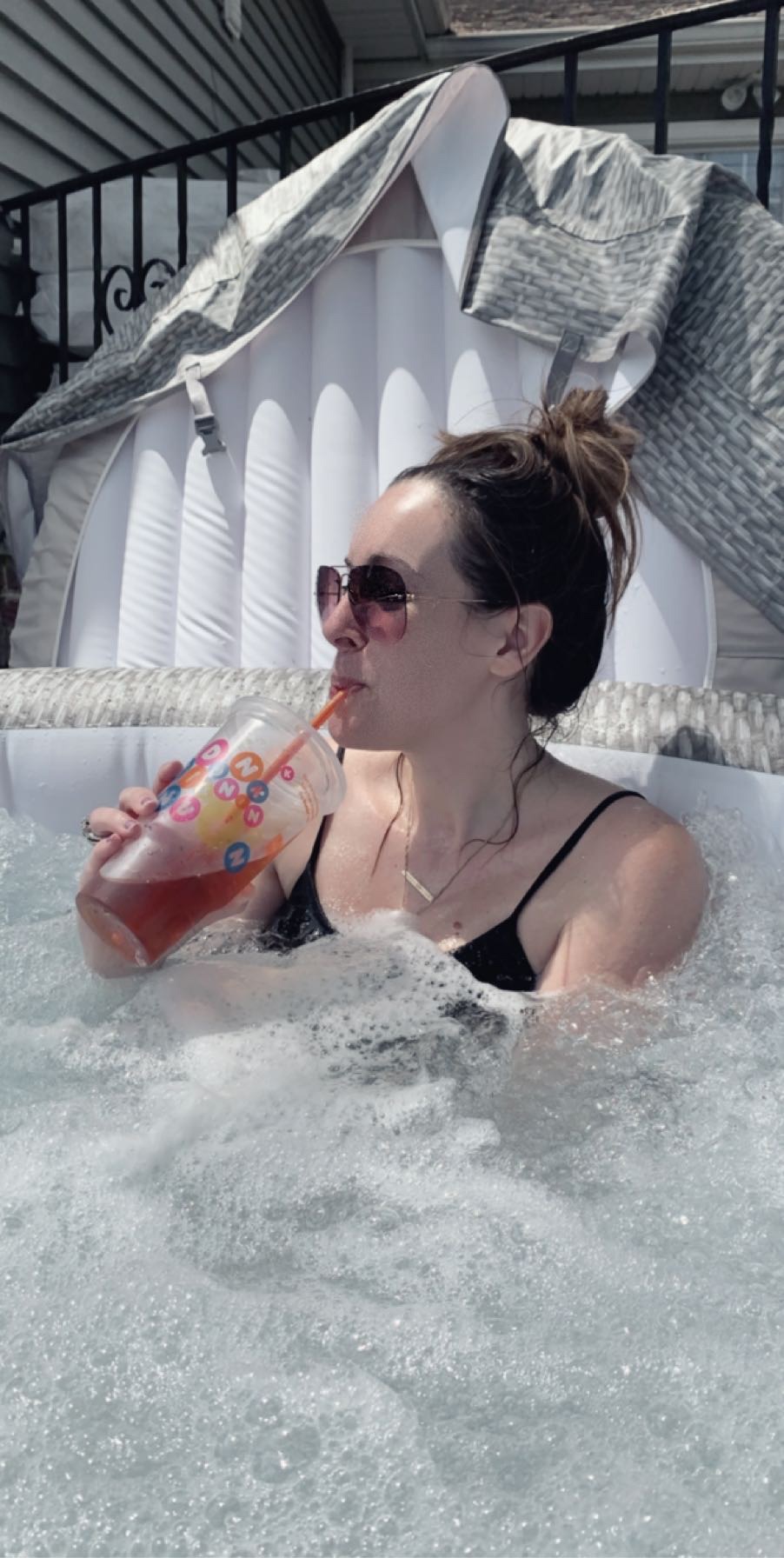 What Are My June Goals?
If you think I am going to say run a marathon… girl, you are on the wrong blog. You will NEVER find that here. Instead, I plan to choose items that I KNOW I can accomplish. In fact, I'm really looking forward to getting on with this list.
Read a book – Do you know I can't remember the last time that I read a book for pleasure? Not one that was about bettering my business? I am going to find my library card and get me a NEW BOOK to read and I cannot WAIT.
Do 2 dance classes a week on the Peloton app – I just read online today that the Peloton app is offering dance classes now and I thought that was a lot of fun.
Make sure I get in the hot tub a few times a week ALONE – I love my family and I love to spend time with them in our hot tub, but I need to veg out a bit and reset for a bit. I think part of my June goals is to find myself again.
Get my family to help me make dinner – I think that everyone needs to help prepare our food. Especially since nobody has after school activities. It can serve as a bonding moment for all of us. I really want to work on this. It doesn't have to be every night… but I really want it to be a few times a week.
Serve more salad – enough said.
Have no electronic nights out on our patio – We are working on our patio (more on that in a few weeks) and we have been enjoying spending time out there. It is just such a pleasure. I want to make sure we continue this. I never want to stop. I want this to become very much part of our lives.
Do more things that the kids want to do – I am such a creature of habit. I need to get out of my element and just get in the car and drive. Even if we don't go anywhere.
Go for more walks – I need to stop being so afraid in order to do this. I can get a little crazy and I am very much in my head about this whole lockdown. I have an autoimmune disease and I can't seem to leave my house without having a panic attack. I have to stop. I HAVE to STOP. It's ok to go outside.
Spend more time doing sudoku puzzles – These are my absolute favorite things to do and I would like to do them more. Less mindless TV and more puzzles.
Have more alone time with my husband – HA! How is this going to happen right now? I don't know? But maybe that's why we made the patio? A place for us to escape. Everything happens for a reason. I haven't been a very good partner. I've just retracted from everyone because I can't handle anything. This is a major June goal for me.
Write more personal stories on my blog – SEO SEO SEO SEO SEO SEO ugh. It has killed everything about me. I don't care if 25 people see these stories. I am going to start writing personal stories again on my blog because that's why and how I began. I can't forget who I am. I won't lose myself.
Two email blasts a month – I HATE writing emails. Have you noticed? I don't send them out. Ever. Well, I am going to try to get two out this month. JUST TWO. I can do TWO! TWO!
Offer more free printables with my articles – I really want to rev this up on the blog. I love to print out things when I go online. So, I want to share the love by expanding my printables section!
Increase my pageviews – I have already started this, but I want to continue to write with intention. I have never had to worry about this side of my business before because I never had to make money on this side of the coin. But now that I've been through lockdown, I know that I need to spread those eggs in all baskets. So, pageviews… it's you and me, kid!
Continue to be consistent on TikTik and incorporate myself more on my organization channel – I need to put myself more in the videos I produce. But I am so lazy! Maybe every 4th video. That's a good goal.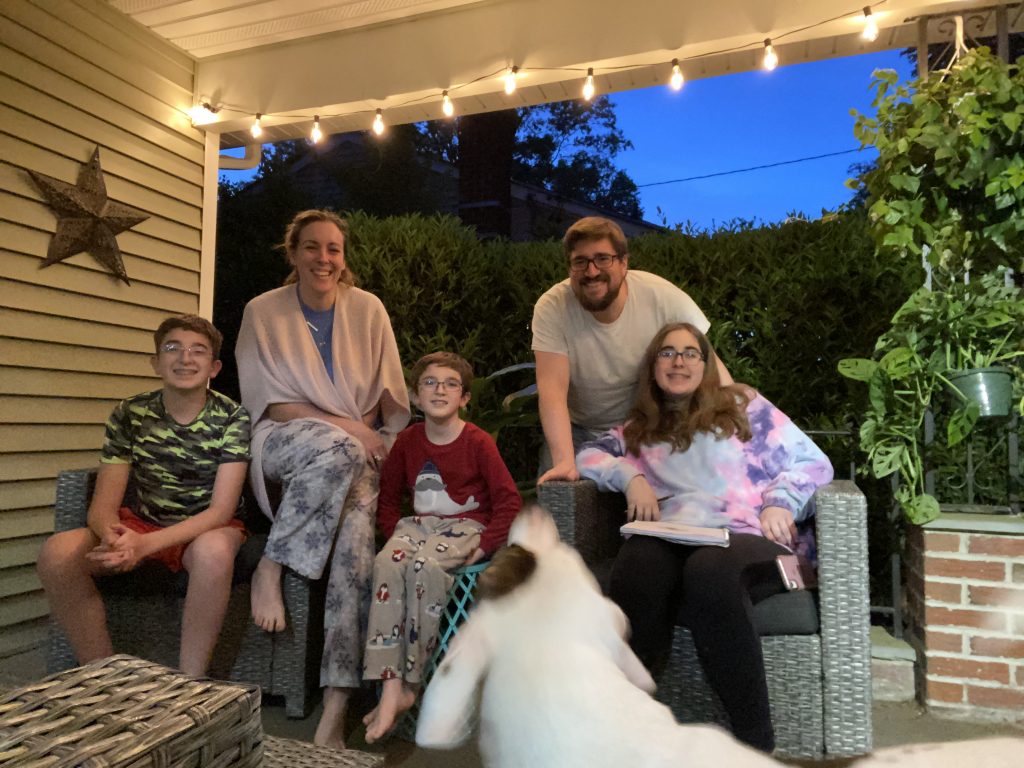 Those are my June Goals. I probably could have written 50 more but I don't want to overwhelm myself and make the whole thing feel unrealistic. Instead, I want to start off this first personal post with a list of items I think I can hit.
Download A Blank Printable To Track Your Goals
Click here to download my monthly goals template to help you stay on track of everything you want to accomplish this month. The download includes a standard printable that you can use for every month and one for January through December.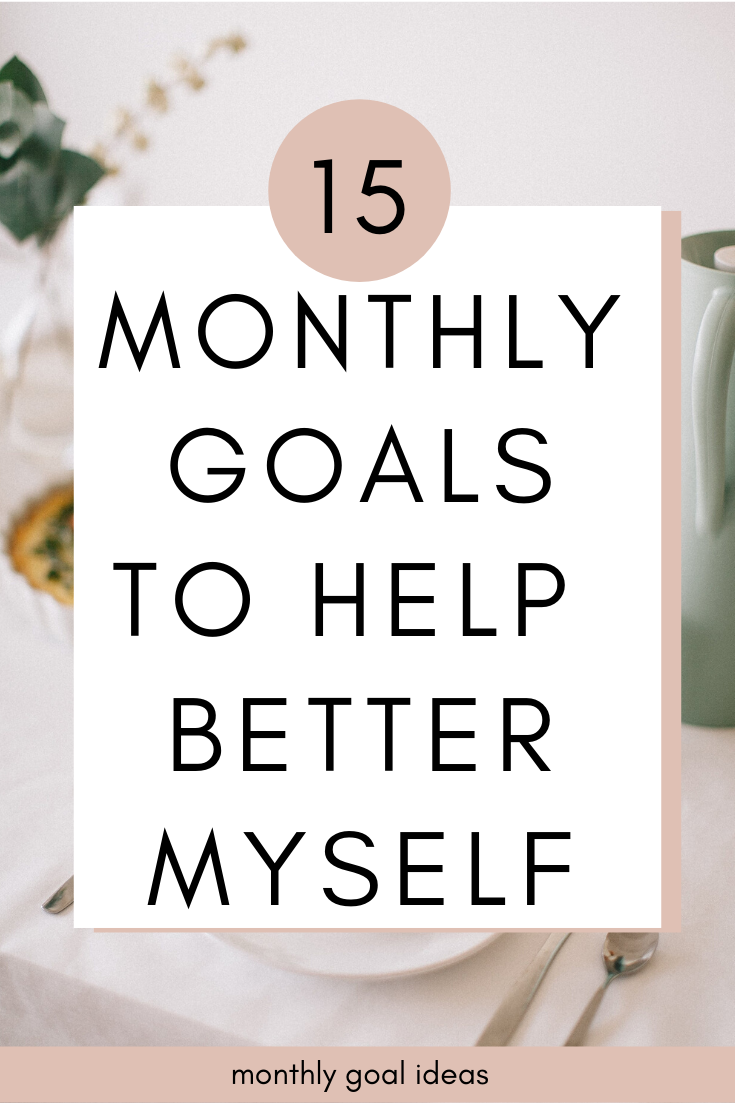 I truly have a feeling that by the end of the month, I will be able to check off all of these June goals! We shall see. Do you have any aspirations in mind for next month regarding goal setting? What would you like to see happen over the next few weeks? Would love to hear about your personal goals.
Related: