In January, five families in my town are teaming up and taking the No Eating Out Challenge together. It's our attempt to save money, cook more at home, and create healthier eating habits. Are you up for the task? Here are the details!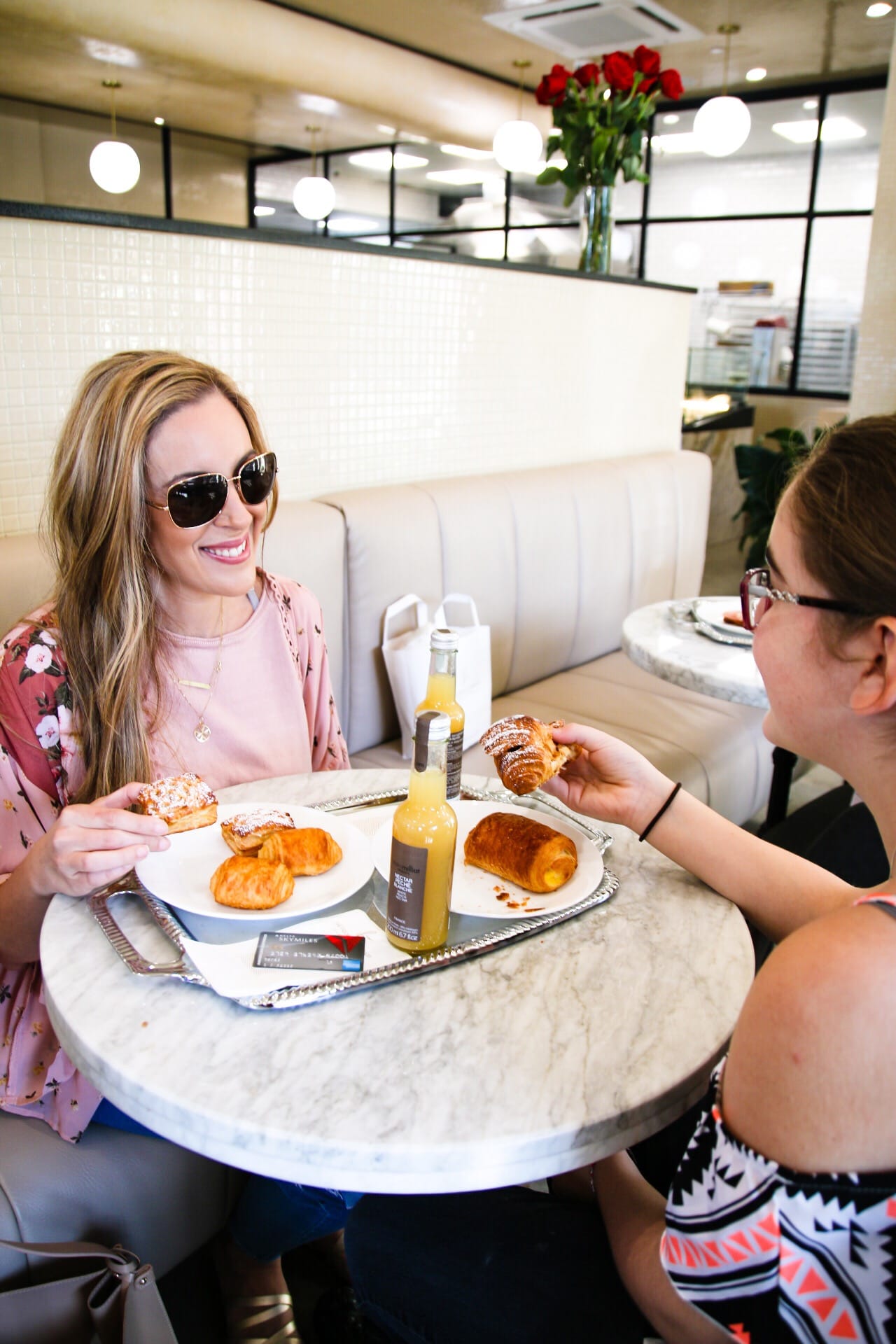 What is the No Eating Out Challenge? For 30 days, you aren't allowed to spend money on take-out or restaurant purchases – including fast food.
There are two carve-outs which I will explain in a bit and a nifty little printable that I included to help you track your progress. Trust me. It's a lot of fun and you will save money along the way.
We like to do this money saving challenge at the beginning of the year because it's a nice way to kick off a new era. It sort of feels like a cleanse. A lot of people do DRY January, but I don't drink that much. That wouldn't be a challenge for me. I have maybe one or two drinks a month – at best. Takeout on the other hand… LOL!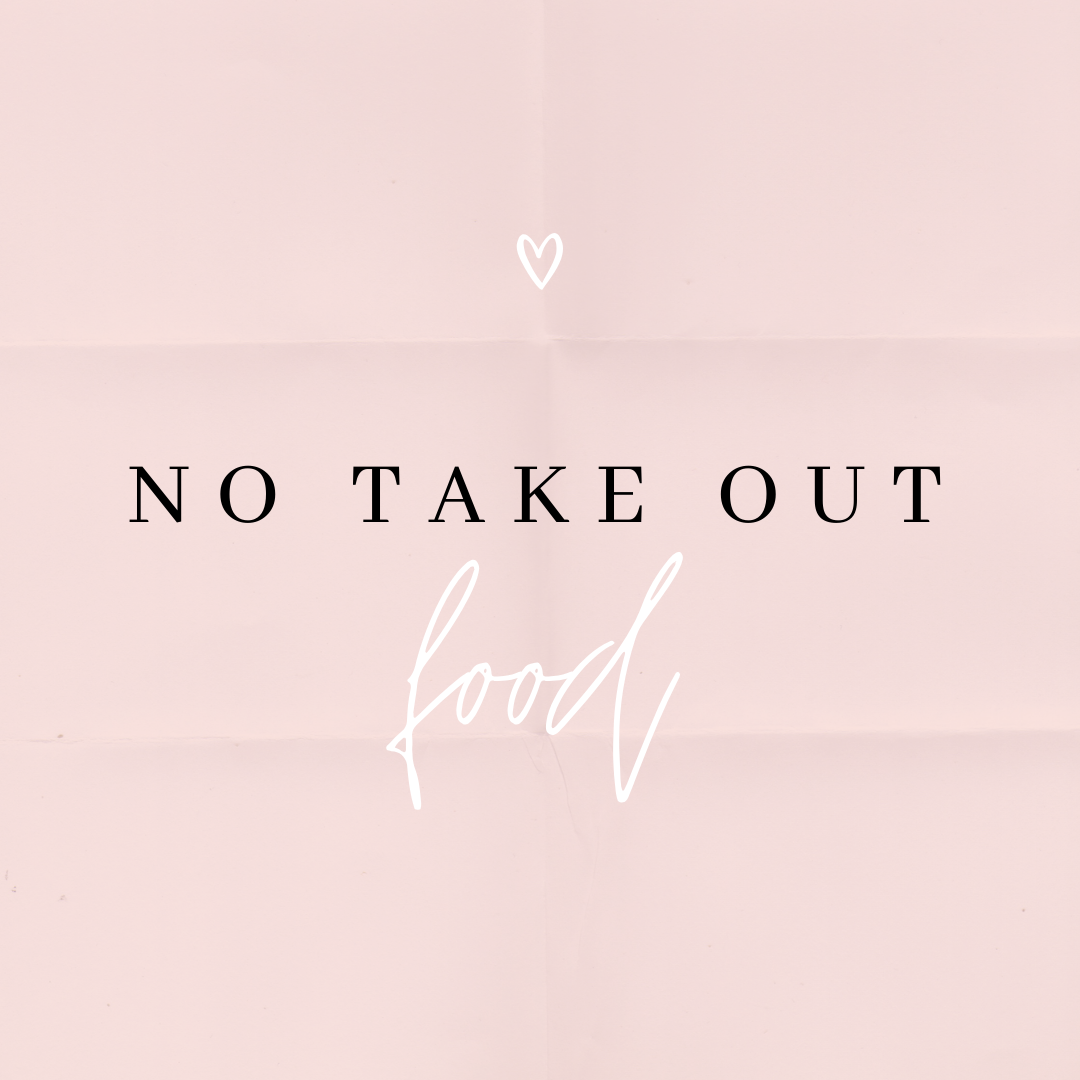 What are the two carve-outs to the No Eating Out Challenge?
Rule number 1: If you have a restaurant gift card in your possession, you can use it.
Rule number 2: If someone treats you to an experience, you can enjoy it. We aren't saying you can't go out, you just can't pay for it. So, for example, if it is your birthday and your mother wants to take you out – please go.
This is about saving your own money. This is about using up the food in your house. This is about getting better with meal planning. But… if Aunt Sally comes around and decides to surprise the family with an afternoon treat, put your shoes on.
Regarding the gift card. If you happened to find a gift card in the back of your closet for McDonalds, you can go ahead and grab those fries. However, you cannot use a generic VISA gift card for restaurants. That is the same as cash. Those are the rules, friends!
What will you accomplish by the end of the month?
This is really a money saving challenge. Hopefully, by the end of the month, you will realize just how often you order in and just how much money you've saved as a family by making your own food instead.
This is also a great way to cycle through your pantry. People often call this the pantry challenge as well. There are a few different names for it – but the results are the same. A healthier gut, more money in your wallet, and more time at home.
Things To Consider: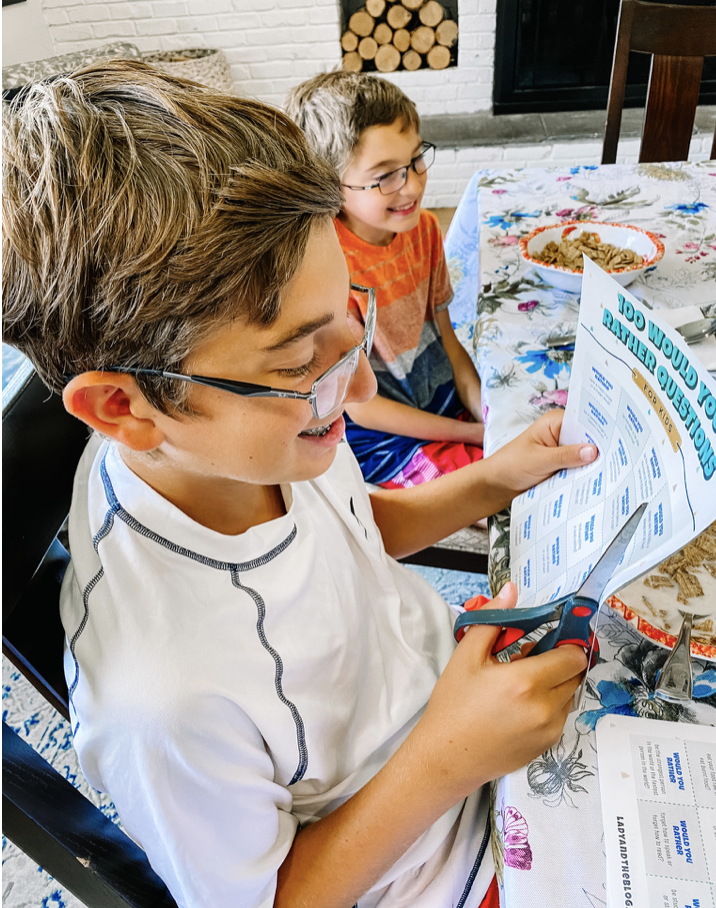 If you like the concept of dining out, perhaps it's the experience of it all. Do you like the lax feeling that you get when you are being served? Or do you like how friendly and conversational your family is being while everyone is at a restaurant? Try to mimic that experience at home.
Serve garlic bread and your favorite kind of salad.
Have the children set the table up and participate with prep so not everything falls on you.
Use the crockpot.
Here's 100 Funny Questions To Ask Your Kids to keep the laughs coming.
And here's a few ice breaker questions to break up quiet moments.
You should consider meal planning. It will save you some time.
Here's a free weekly meal planner printable.
If you cook, then get other people to clean up.
Don't overdo it. A simple meal will do.
Have a leftover night and a sandwich night… and a taco night… and a buttered pasta night. I'm serious. Don't make yourself crazy. This is 30 days of straight cooking and you don't have to be Martha Stewart.
Get other people to take over a few days. I have a teenage daughter and she LOVES to cook! LOVES it. So, I let her.
If you have a grill, put your man in front of it.
Print Your Money Challenge Calendar Here
If you are ready to get started and want to track your progress as you go, download this No Eating Out Challenge printable today!
Fill in the dates for the current month and then highlight with different colors as you go. You can even write in motivational quotes and sayings to yourself to keep yourself on task! Have fun with this calendar. Every few days, I put something funny or informational to read. Here are some ideas:
We can do this!
We don't need chicken nuggets!
Treat yo'self – to the freezer!
Saving big!
The answer is no.
So far, so good.
Look at us. WOW!
Who can we call to take us out?
Who is cooking tonight?
Mom's night off
LEFTOVERS
ON YOUR OWN
The kids can also contribute to the calendar. Anyone can highlight or sticker once the day is over. Use different colors to make it fun!
What Will Be Your Reward?
Once you get through the entire No Eating Out Month Challenge, what will be your reward as a family? Talk about that beforehand. This will give you something to look forward to and work towards!
Just don't make it too big of a reward because you don't want to negate all of those savings that were just accumulated. 🙂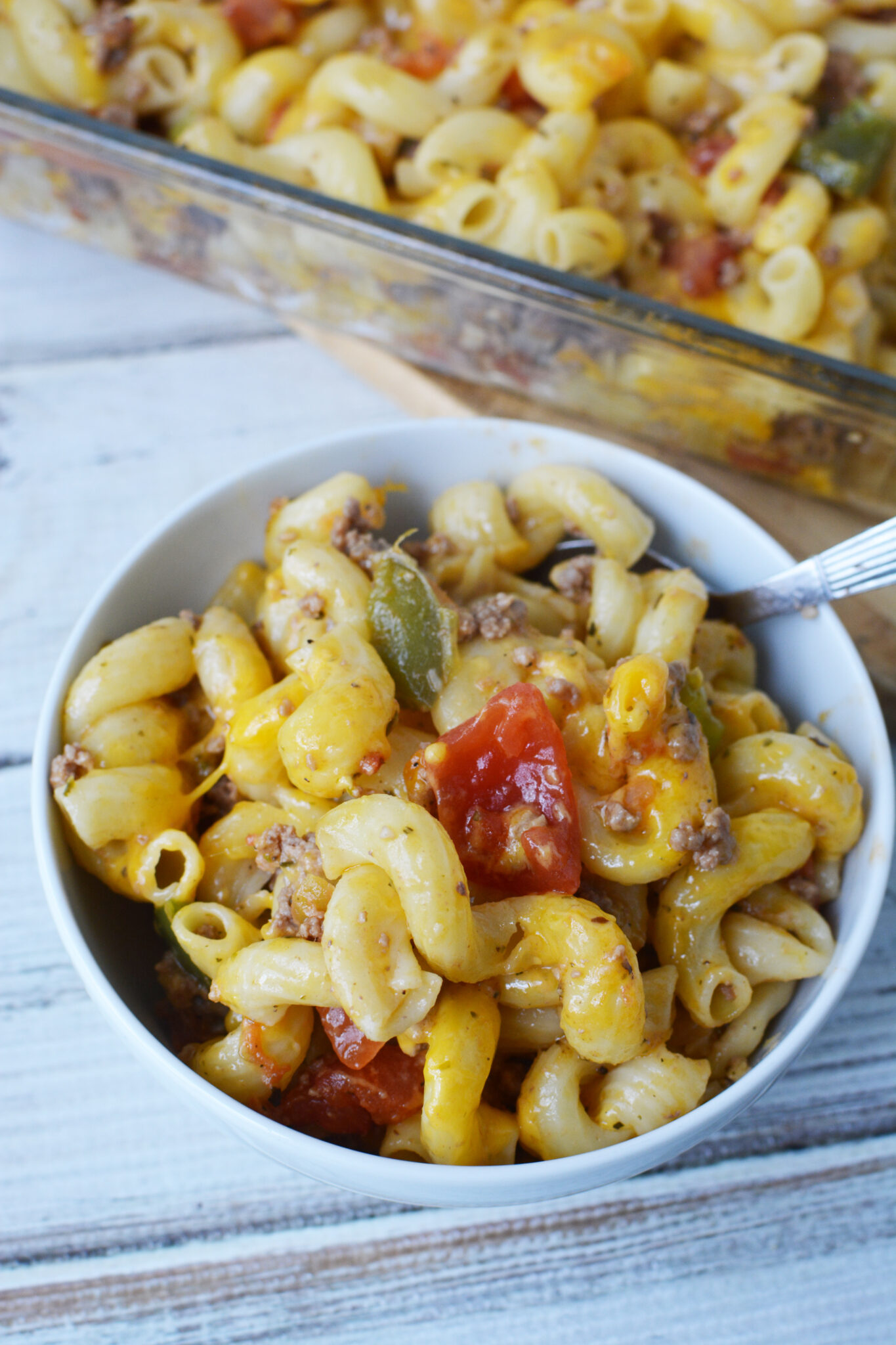 Looking For Simple Recipe Ideas?
For more ideas, be sure to check out my recipe section.