For everyone who is planning their backyard BBQ menu, you've come to the right place. I can smell the smokiness of the grill, the tanginess of the barbeque sauce, and the spiciness of my secret meat rub right now!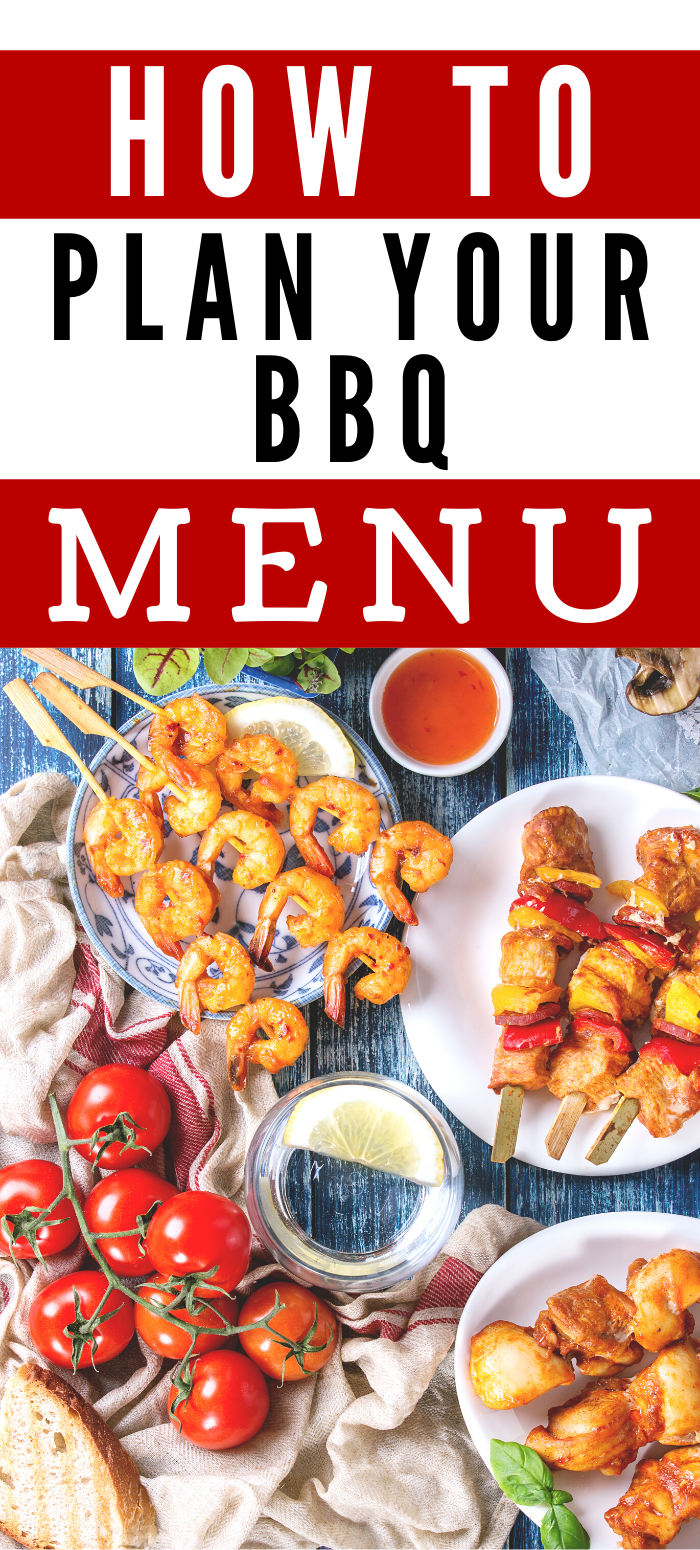 I adore throwing a good backyard BBQ and putting together the perfect backyard grill menu is a must. This type of party is just so simple to pull off and doesn't take much time to pull together. Besides, what an awesome excuse to eat the most delicious food ever!
Related: Kentucky Bourbon Chicken Wings Recipe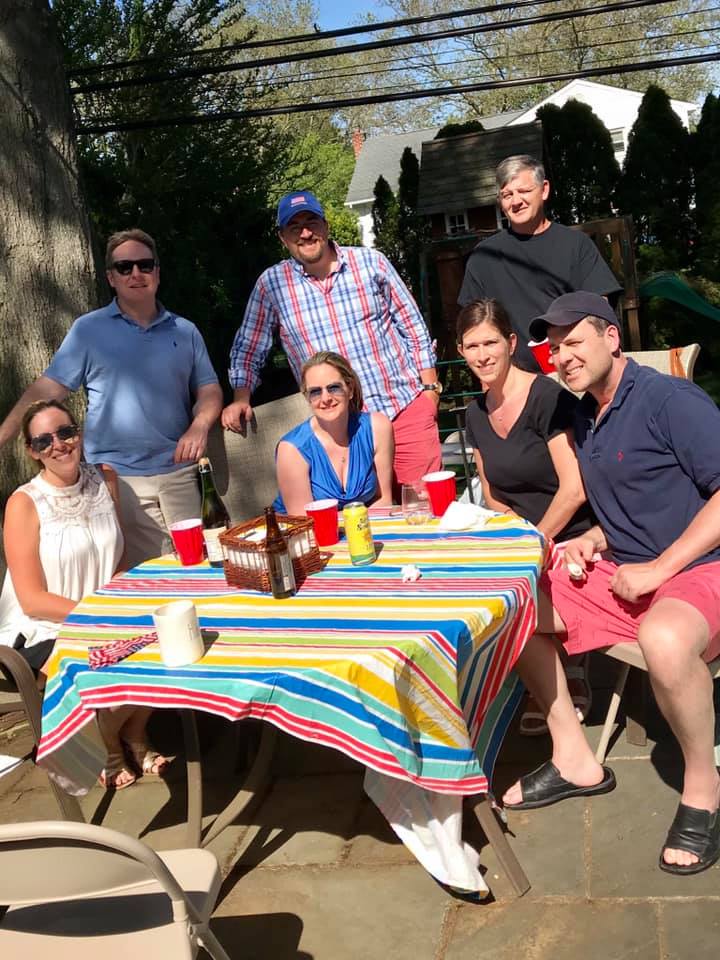 How To Plan Your Backyard BBQ Menu
While tables and chairs, drinks and plates are important to the function of your get together. However, it is the food that will make or break your BBQ.
There are no hard and fast rules for hosting a backyard BBQ, or for what food needs to be included. There are some dishes that I particularly love though and often serve them to my guests.
Your backyard BBQ menu should be personal to you, but to get you started, check out some of my favorite tips for a delicious backyard BBQ menu.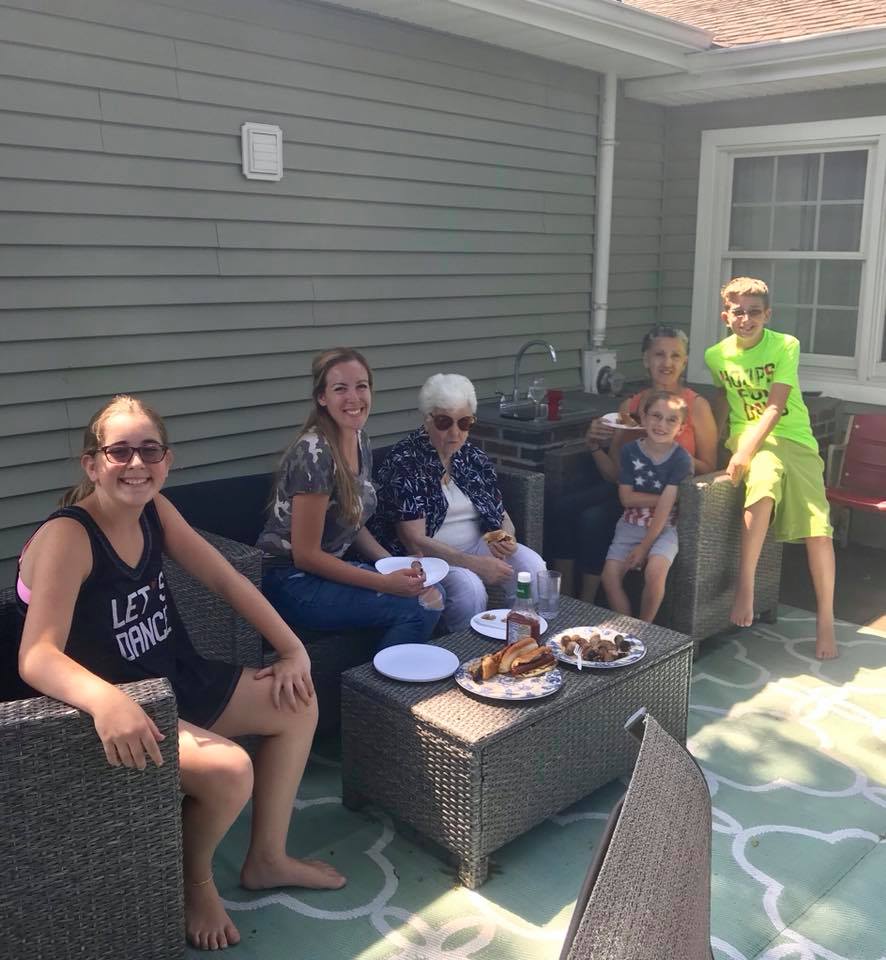 What do you serve at a backyard BBQ?
It is almost easier to tell you what NOT to serve at a backyard BBQ than what you should serve at your shindig. Stay away from anything that is heavy with mayonnaise like coleslaw or potato salad unless you have a good way to keep the dish cold. Also keep items filled with heavy cream or anything else that would go bad in the heat off your BBQ table.
A BBQ is all about meat so make sure that's your main focus. Chicken, hot dogs, hamburgers, ribs and any other meat are the dishes you can form your backyard BBQ around.
If possible, ask someone else to be the grill master to cook up all this delicious meat. Hosting a party, no matter how big, is always an endeavor. Don't add to your work by feeling like you must do it all.
Related: How To Make BBQ Ribs On The Grill: Fast And Easy
What sides to have at a BBQ?
The meat on the grill is the main event at most backyard BBQs. However, sides are important and should not be overlooked.
My favorite sides to have at a BBQ include baked beans, corn on the cob, grilled vegetables, and of course my awesome, crazy delicious chicken buffalo dip and chips. (Trust me, you are going to want to include this dish!)
I would also suggest coming up with a theme for your event to help you decide what to add to your backyard BBQ menu. Consider a Caribbean theme and add rice and beans.
Maybe a theme to commemorate a favorite movie like Fried Green Tomatoes? Add some cheesy grits and actual fried green tomatoes to your buffet table.
My favorite backyard party theme is "My Favorite Things". This theme incorporates all the things I love the best, even when they don't typically go together.
I can have cheesesteaks and cheesecake, spaghetti and chips and guacamole, Caesar salad and NY Style pizza. Use this "theme" as an excuse to just surround yourself with your favorite food. Go ahead. I won't tell why the menu is so eclectic.
What should I bring to a last minute BBQ?
If you have been invited to a last minute BBQ, congrats! This means you have friends and people like you. To make sure they keep liking you, be sure to bring something with you.
You can keep it totally easy and chose a bottle of wine from the refrigerated section at your local grocery store. Or, you can pick up a cake, pie or another dessert that would go along with dinner (no matter what dinner was supposed to be).
The key for heading to the last minute BBQ party is that you need to just need to bring something with you, anything. Coming empty handed may ensure that you don't get another invite any time soon.
It is totally appropriate to choose a pre-made product at the grocery store. Desserts, vegetable platters, fruit trays, and wine are my favorite go-to's. when a last-minute BBQ invite slides my way.
What is easy to bring to a BBQ?
The easiest thing to bring to a BBQ is to bring something your local market has made. Whether it is from a specialty food store or your average everyday grocery store, there are easy ways to bring just about anything to a BBQ.
When in doubt of what to bring, ask the host. Tell that person that you really want to contribute to the BBQ but are unsure what they can bring which would not already be on the table.
What is a good side dish for hamburgers?
Hamburgers…mmmm! I do love a good hamburger. Once you get your burgers fired up, you need to figure out a good side dish to accompany the starring main dish.
My favorite sides to eat with the family are grilled corn, fruit and vegetable trays, and of course…French fries!
Related: How To Cook Burgers On A Grill – Simple Grilling Tips For The Perfect Burger
What are good sides for BBQ ribs?
Not everyone likes BBQ ribs. But those who do, really REALLY like it. As ribs can be a little spicy and saucy, take care of yourself. And don't wear white!
Sides like macaroni and cheese, mashed potatoes, and warm, fluffy biscuits are some of my favorite.
Having different kinds of sides will make sure that everyone finds something to eat. Crudité and salad can help balance the number of calories and fat in ribs.
If you want to get fancy with your ribs (and you can do that), do it. Make some roasted brussels sprouts or a baked brie or German potato salad (since it is not mayonnaise-based). There really is no wrong side for serving with BBQ ribs.
How should I season my ribs?
Ask ten chefs how you should season your ribs and you will most likely get ten answers. It depends on your taste. I think all of them will tell you that no matter what you choose to season ribs with, to just make sure to season your ribs liberally.
There is not much worse than under-seasoned or bland ribs. With the expense you have to put out to have ribs on your backyard BBQ menu, you want to make sure you rub in a good deal of seasoning. It doesn't take many different seasonings to make your ribs stand out (in a good way).
Salt, pepper, and garlic powder are all I used to season my ribs. You can also buy a rub for ribs which can include a variety of spices.
So now that you have some excellent and delicious ideas for your backyard BBQ menu, where's my invite? I'll bring the wine! If you are looking for info on how to host and plan the Ultimate Backyard Barbecue – click here! I love to talk about BBQ!