Hobbies for kids are healthy, beneficial, and act as both a means of self-discovery and self-expression. Hobbies help children build up confidence, set goals, and embrace the concept of downtime. They also remove children from their iPads and plug them back into a life of passion and joy. And that's only the beginning!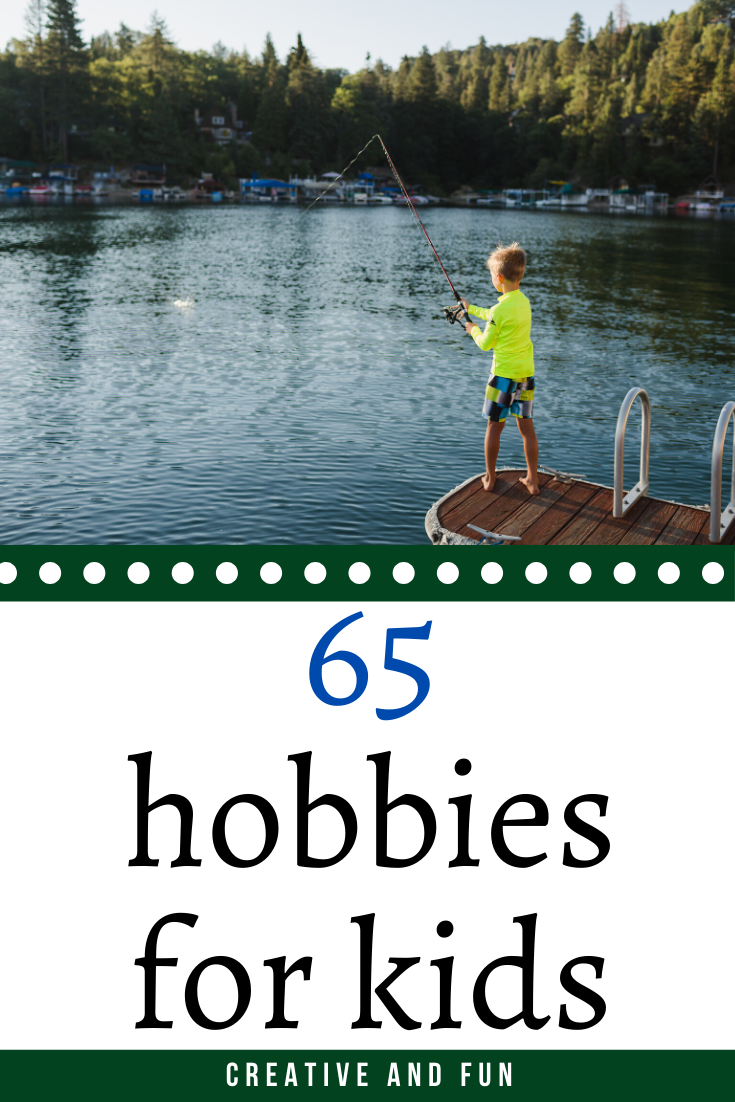 65 Hobbies For Kids That Are Fun, Creative, And Filled With Passion
If you really think about it, everyone should have a hobby. And if you are thinking about hobbies for kids, then you are gearing up for a new adventure for your little one.
My guess is that you are tired of all the electronics and are looking for something MORE out of your family. Could this be a hobby that everyone does together? Who knows! Only time will tell.
What activities does your child like to do?
You can't force a hobby onto a child. So, the first thing you have to ask yourself is what activities does your child like to do already. If he isn't very sports inclined, please don't enroll him into a football camp because that's what DAD used to do. It just doesn't work like that.
You have to listen to what your children are saying. And if their hearts are looking towards the sky, then buy them a telescope and a book about the solar system. That's how you build passion and confidence in a child.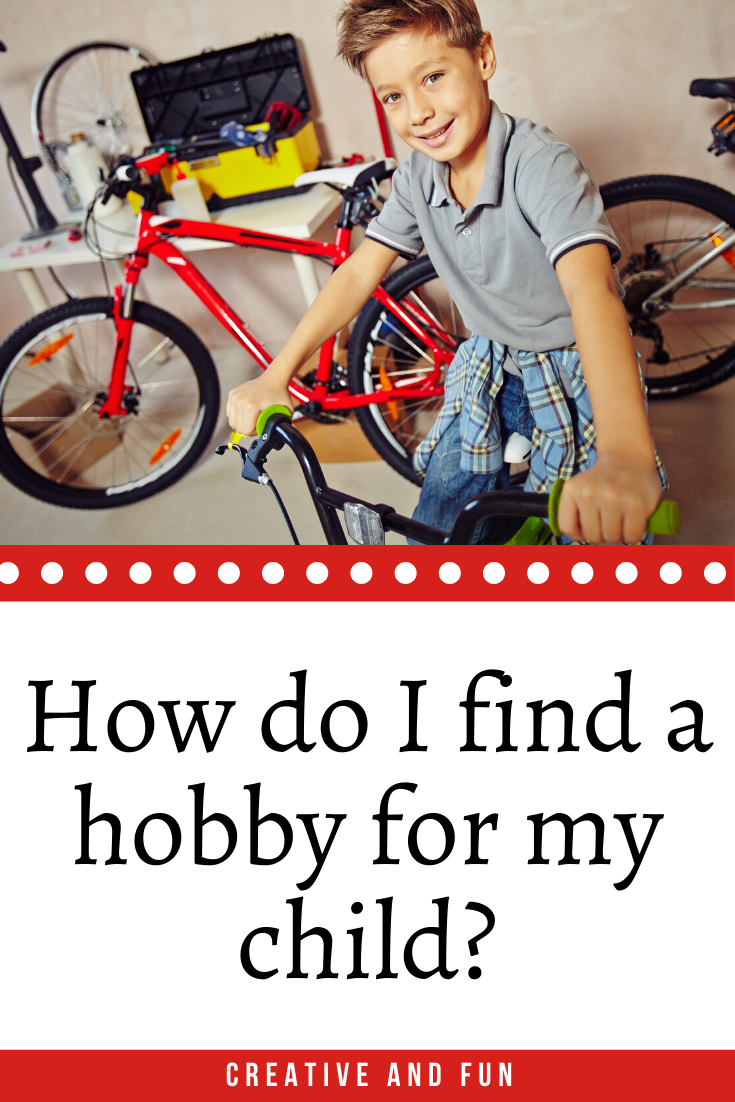 How do I find a hobby for my child?
The million dollar question – how do I find a hobby for my child? Well, with trial and error! You aren't going to throw the dice and get it right on the first try. That's why we created a list of 65 options for you to work through.
Sit down and discuss some of these ideas with your child in small chunks. I would not go through the entire list at once because it will feel too overwhelming to hear at once. Instead, offer up 5 different options at a time. Maybe during dinner?
Ask your son or daughter if they every thought about collecting things before? Or if they like to get their hands dirty? Have they ever considered joining a team? Things like that! And then figure out what options make sense based on the answer you receive.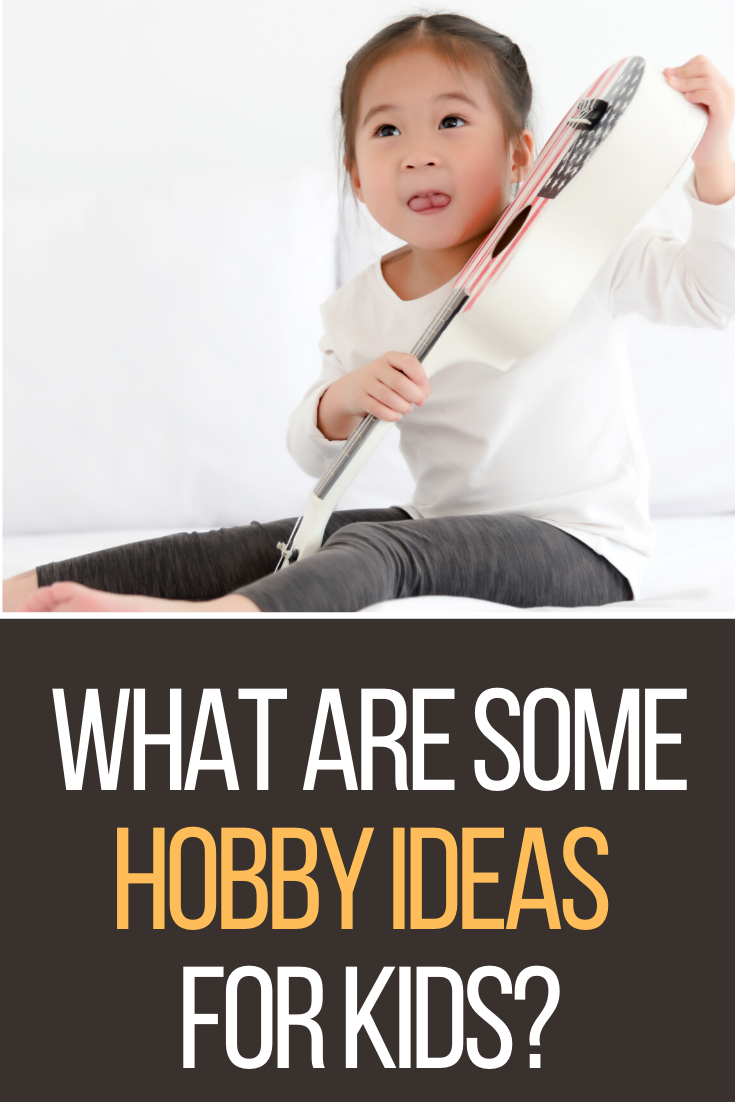 What are some hobby ideas?
Here are 65 hobbies for kids that you and your family can think about starting this week. Remember, this can be something your child does on his own or with his/her siblings.
Swimming
Basketball
Painting
Wood Working
Collecting old board games
Thrifting
Collecting snow globes
Cycling
Boating
Skiing
Soccer
Horse Riding
Origami
Watercoloring
Collecting unique items from nature
Collecting coins
Sewing
Singing
Guitar Playing
Rock painter
Gardener
Piano Playing
House of Cards builder
Roller Skating
Comic Book art
Collecting movie memorabilia
Collecting sea glass or sea shells
Cooking or baking
Learning magic
Scrapbooking
Crossword puzzles
Lego Building
Crocheting
Astronomy
Drama
Flower pressing
Karate
Clay sculpting
Sidewalk chalk murals
Sticker collecting (I used to do this)
Model planes
Model trains
Sports memorabilia
Bowling
Kite flying
Reading
Screenplay developer
Videographer
Yoga
Dancer
Photography
Geocaching
Mazes
Learning a new language
Football
Collecting souvenirs from trips
Pen pals
Golf
Science experiments
Rock collecting
Collecting PEZ dispensers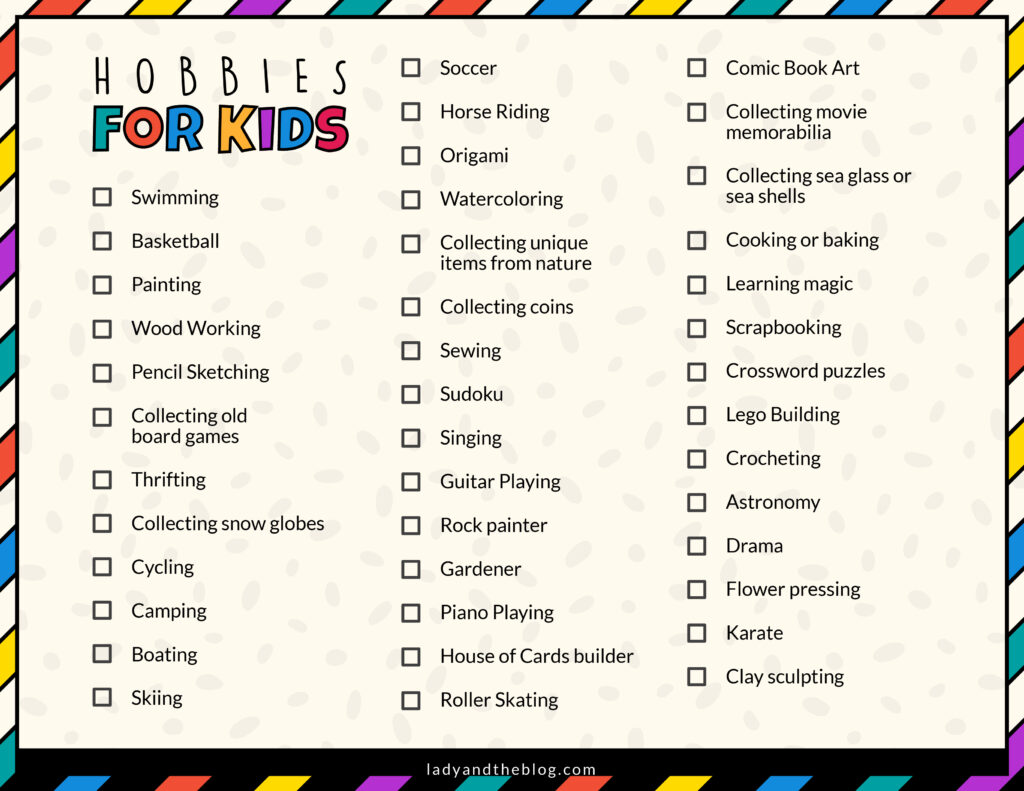 Why are hobbies for kids so important?
Hobbies for kids are important because otherwise this generation would spend 15 hours a day playing Fortnite or on TikTok and I think you know I am right. We need to give our children reasons to unplug from the Internet and to LIVE their LIVES.
Of course, hobbies for kids also break their routines. They stop school work and chores and place them into something much more enjoyable. That's why we should all have hobbies. If we don't have something we are filled with passion for, then we use all of our free time doing mindless things – like watching other people lives their lives on YT.
Humans need to fill their day with activities that bring them joy… not suck the live out of them. I needed to un-zombify my children. That's why we started this conversation. That's why I wrote this post. You can always tell where I am in my life based on what I write. LOL! Even my husband and I are on this same path! We are researching hobbies for couples as well.
Download Your Printable Copy Today
If you'd like to discuss these hobbies with your children, download this checklist and get started today.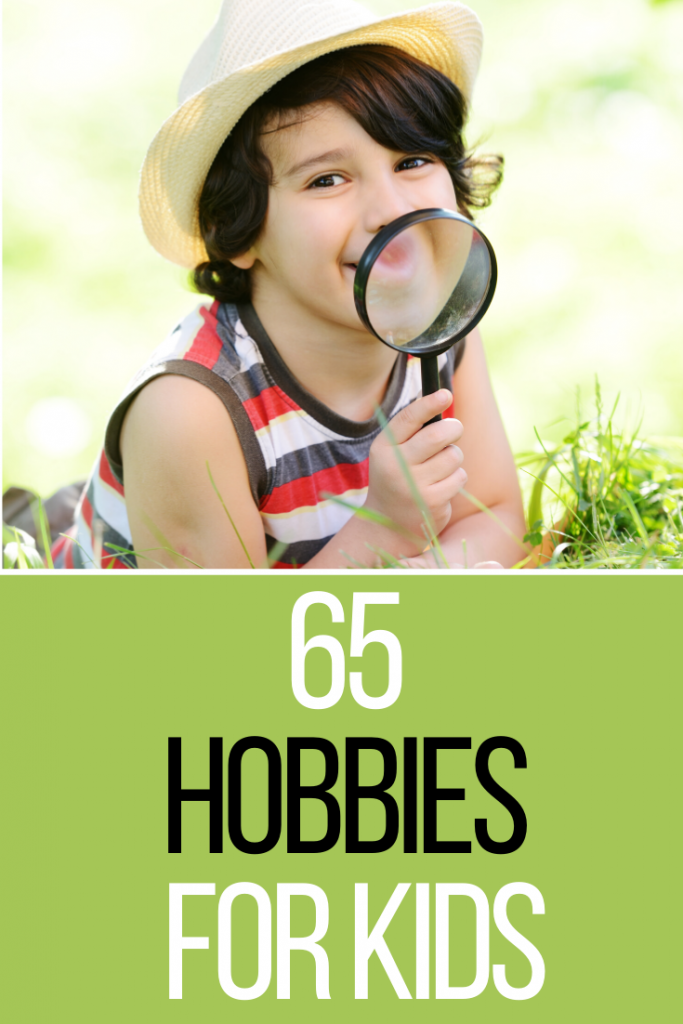 Besides, hobbies for kids enable them to discover new talents about themselves! Maybe they didn't realize that they could draw or solve puzzles or ROCK a LEGO set like no other… until they tried out the hobby.
Related