There is a lot of online buzz about the sequel to Disney's Halloween classic, Hocus Pocus. Many people are wondering where the movie studio is filming Hocus Pocus 2 and are heading online looking for specifics. If you are a New England local, specifically a Rhode Island resident, you are in luck!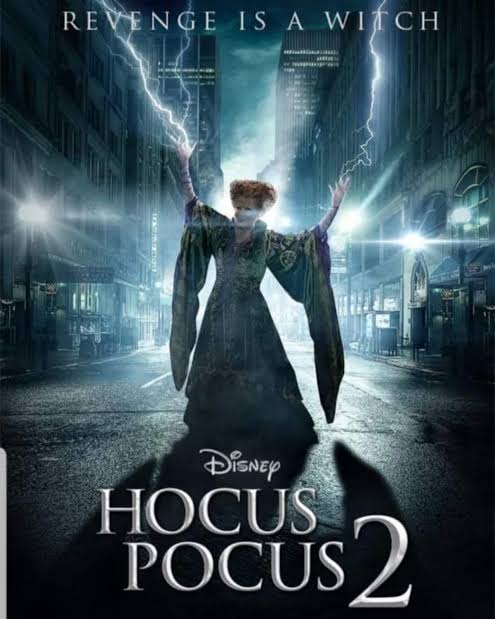 Disney is actually building an entire set in the Providence region and neighbors are taking to social media to share photos of the process with adoring fans. From the looks of it, the town resembles a modern-day Salem, giving the child-hungry witches plenty of room to run around.
This cult classic is a beloved film that is shaping up to offer a devil of a time. See what I did there?
#HocusPocus2 these pictures were taken of the set today, Sept. 30, 2021. Houses now have authentic siding and roof aging. It's so cool the see this transform!!! pic.twitter.com/VMMC6afjQl

— Eric Smith (@wws1fan) October 1, 2021
The original starred Bette Midler, Sarah Jessica Parker, and Kathy Najimy who played the original Sanderson Sisters, 17th century witches who wanted to do nothing more than to feast on the children of Salem. Yum. The new film promises a bit of a spin. Here's the synopsis of the comic chaos:
Three young women accidentally bring back the Sanderson Sisters to modern day Salem and must figure out how to stop the child-hungry witches from wreaking havoc on the world.
The sets are being built in RI for #HocusPocus2 as we speak! pic.twitter.com/m0S3PxeGJ8

— Academy Queens (@academy_queens) October 3, 2021
According to public records, filming will take place between Hartford, Connecticut and Providence, Rhode Island featuring:
Old Town Hall
Salem Museum
Allison's House
Peabody Essex Museum
home of the Sanderson sisters
Lincoln Park
the historic cemetery
a historic New England town.
The set of #HocusPocus2 is coming together in RI! pic.twitter.com/4YYiyAfHkI

— Chris (@CBlodg) September 30, 2021
In the original film, we saw a few major events occurring all throughout 17th-century Salem, but we still don't know yet how the new movie will play out. Thankfully, we can confirm that the major players of the original cast will be in the Hocus Pocus sequel. Thank goodness there weren't any scheduling conflicts! This is one of my favorite Halloween movies.
Part 2 of 2 October 1, 2021 #HocusPocus2 So much is happening!!! They are working overtime!!!! pic.twitter.com/kqB0ECR0F1

— Eric Smith (@wws1fan) October 2, 2021
So, grab your black flame candle and talking cat! Get ready for these delicious characters and prep yourself for Halloween night because the next generation of viewers are about to get a sequel to remember.
The Set Is Located At Chase Farm Park, Lincoln
If you want to drive by the new town, head on over to Chase Farm Park in Lincoln. I'm sure you won't be able to miss the bunch of hocus pocus they have going on over there. But that's not the only area that production is slated to occur! You can also spot filming happening in historic buildings like the Cranston Street Armory in Providence.
Will Hocus Pocus 2 Film In Salem?
There is a rumor that the Disney movie is due to film in Salem, Massachusetts and this is false. There are no permits recorded documenting such requests at this time.
Hocus Pocus 2 is set to debut on Disney+ in 2022.