Long gone are the days when kids just want to make plain slime. Now they opt for cool textures filled with water beads, foam beads, and food coloring. Slime add ins are all the rage! Here's a list of things you can add to your slime supplies to make it the coolest slimes yet.
35 Slime Add Ins To Help You Create Cool Slime Mixtures
To be clear, you can add just about anything to slime just to have fun! No, really! Think about fishbowl beads, body lotion, fruit slices, small colorful beads, and soft air dry clay. The choice is really up to you. But in case you are looking for some inspiration, here's a full rundown of some options to show your kids to help them create textured slime.
Something to keep in mind, some slime additives will make the mixture dry out. This means your children will have to re-hydrate it and readjust their "formula" in order to keep their own slime fresh. So, while slime toppings are fun, they do change the consistency.
Regardless, children are always looking for fun things to do to slime! Here's a slime supply list to help them get started. These decoration ideas can spruce up any traditional formula and step it up a notch.
Things you can add to slime
Glycerine – makes it less sticky and very stretchy
Baby oil – makes slime less stretchy
Petroleum jelly – If you add too much petroleum jelly it could get very slippery so be careful!
Aloe vera and honey
Body Lotion – makes your slime stretchy and will moisturize your hands
Coconut oil – adds extra stretchiness
Baking soda – adds roughness and has fizzing abilities, will dry out slime
Oatmeal – adds roughness, will dry out mixture
Ground coffee – rough additive, will dry out mixture
Baby powder – makes your slime feel soft and less sticky, but it will also make it dry out more quickly
Shaving cream – adds softness, be careful not to add too much
Cornstarch – makes your slime less stretchy and more powdery feeling. You can use up to 1/8 cup without any problems but if you want to do more than that it's best to add some water first.
Dishwashing liquid – rough additive, doesn't affect your slime's stretchiness
As you can see, each additive has a special effect and as you add more of one, you might need to add another to balance out the feeling of your slime. It really is a science! The best experience comes with patience, trial, and error. You will find that your children might come across plenty of slime fails, but that will just be tons of fun in the end. I promise. Let's continue with some more options: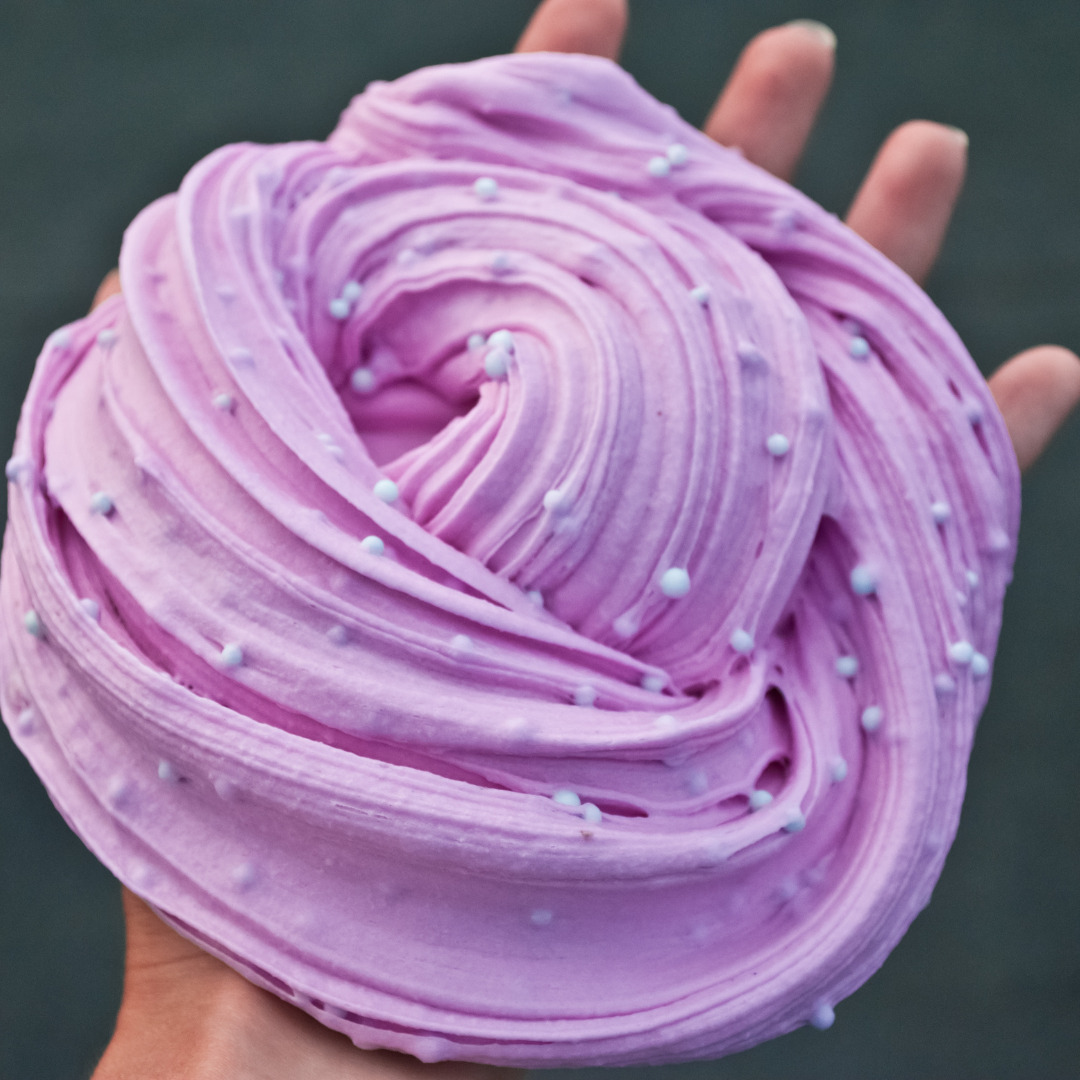 Glitter glue – makes your slime feel less sticky and can also add some glitter, but it won't last very long at all.
Coloring – adds preferred color, dries out slime.
Foam balls work well as a physical toy for slime, but they will make your slime dry out very quickly.
Fabric softener – make your slime feel really soft and smooth, but it also makes it more slippery.
Glitter makes your slime less sticky, but it's also very rough and stretchy.
Oil-based glitters will soak into your slime and cause it to be very bumpy and dry out within a few days. Make sure that the glitter is water based.
White glue is very sticky, so it's great for making slime. When mixing the glue and water together, try to use your fingers if you can as this will make sure everything mixes well!
Clear glue changes the look of your slime very slightly as it turns from a more opaque white to a see-through color. Be aware that adding too much glue can make your slime dry out and break apart so try not to add more than one cup of glue.If you do end up adding more than one cup of glue, try adding water or slime to fix the problem.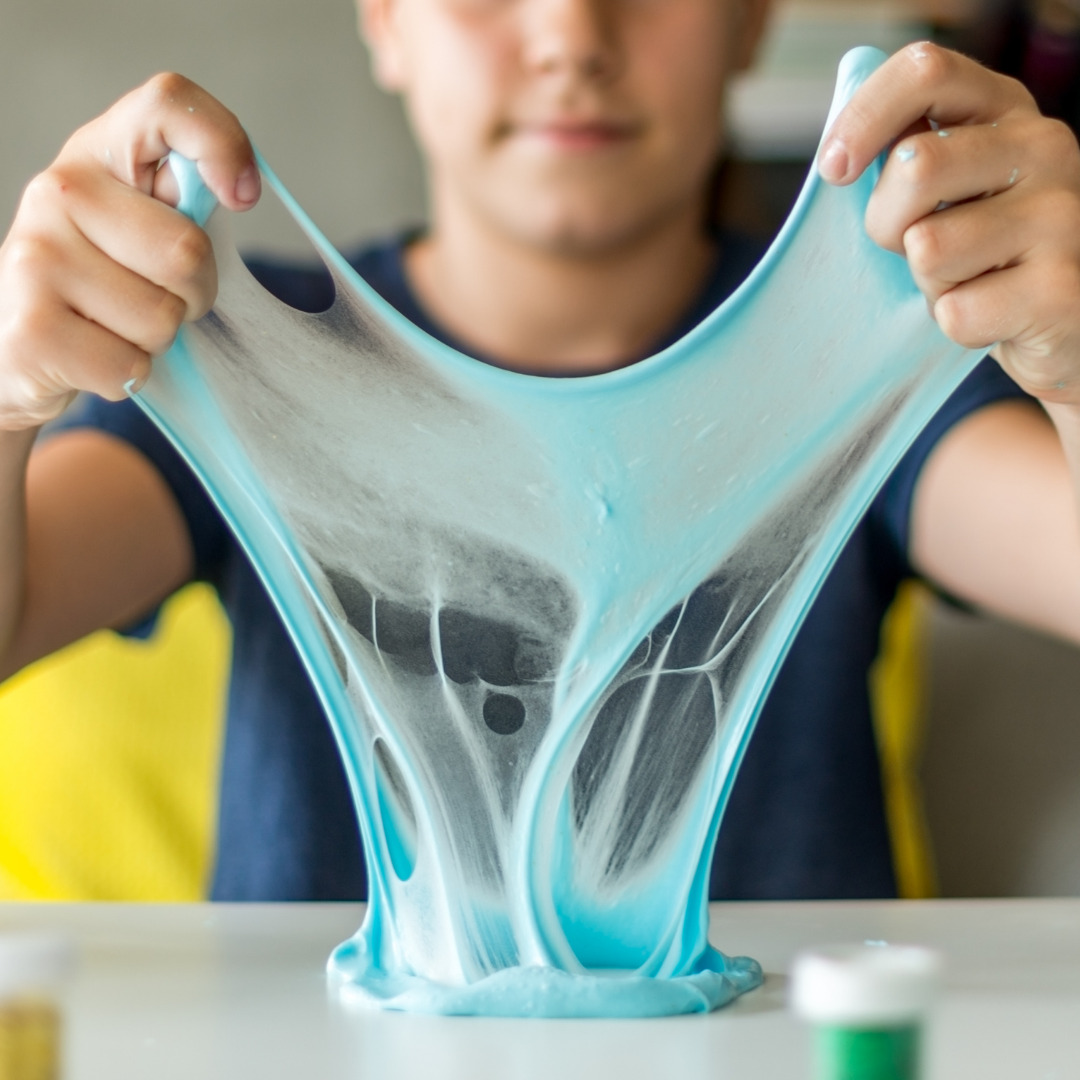 Floam beads are much bigger than microwavable beads which makes them feel completely different and fun to use.
Confetti is a fun addition to slime, but it will be bumpy. If you're looking for something that's smoother you can use glitter instead!
Heart sequins make your slime feel really smooth and are a lot of fun to play around with
If you want to stick with kitchen ingredients, adding honey, maple syrup or corn syrup will make your slime feel very soft.
Colored beads are cheap and offer a small amount of sensory play
Window cleaner will dry out your slime and cause it to be very stretchy.
Tonic water will make your slime feel more sticky and less smooth, so if you want to use it add a lot of liquid at the start.
Kool-Aid is another great idea to add to slime, but make sure that it's not too much or else your slime might dry out quickly. If you're looking for something to add color to your slime, this is a great way to do it!
If you have any small charms or toys laying around, consider adding them into your slime! Most metallic beads will make your slime feel a lot smoother, but not all of them are easy to clean up.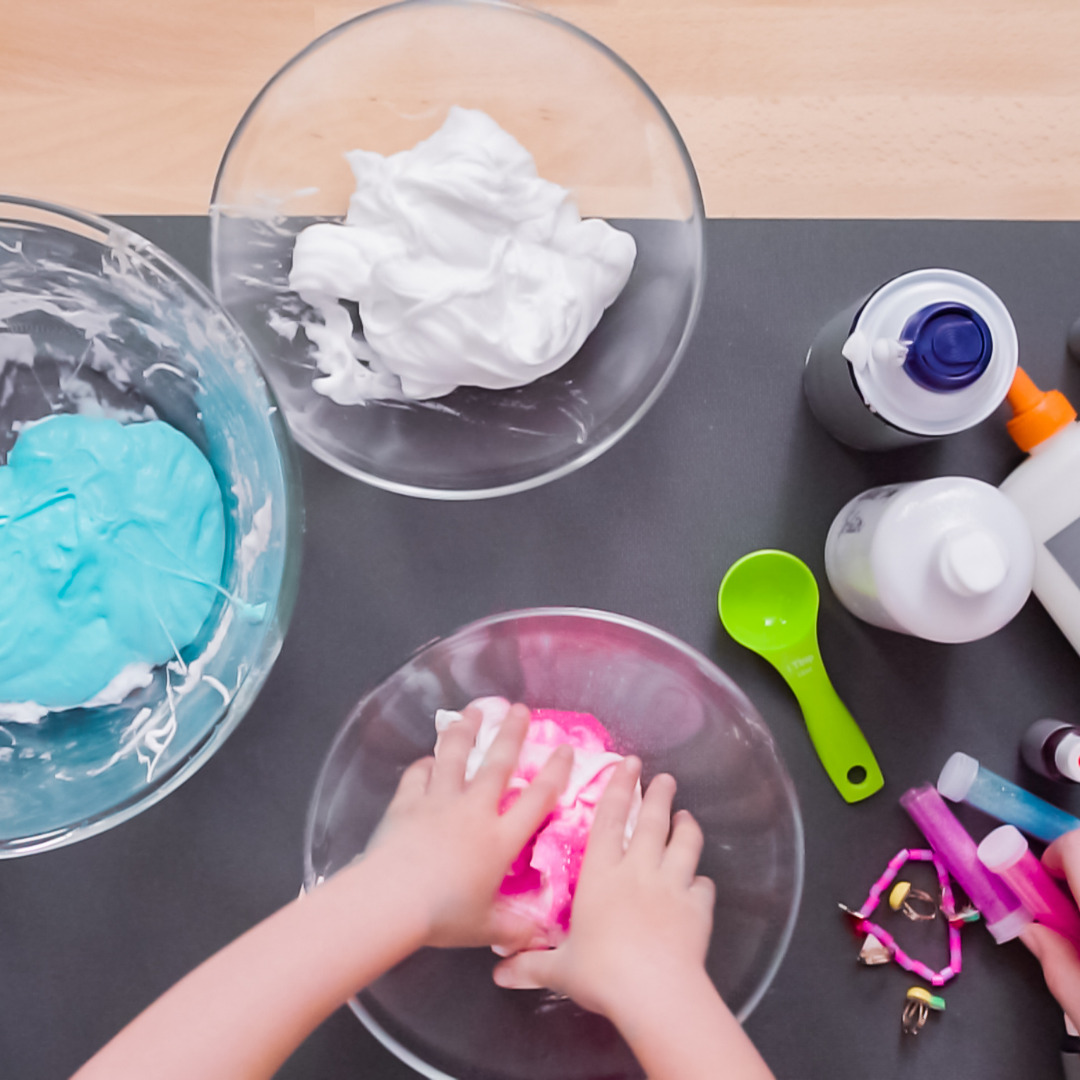 Pipe cleaners or any other bendable metal can be added to slime, but just make sure that you're not putting them into the mouth.
Most households have essential oils lying around, which are great to make your slime smell nice! They can also help calm you down if you're feeling stressed out. Consider adding them to your mixtures as this will make your slime smell great!
If you have any bath bombs, adding them to your mixture is a fun way to add color and scent! Just be aware that they can cause bumps in your slime which means that it won't be as smooth. If you're looking for something to add color to your slime, this is a great way to do it! Be aware that adding too many bath bombs will make your slime bumpy or dry out quickly.
Fake snow is so much fun on its own, but it's even better when you combine it with slime! Fake snow isn't easy to make though, so if you want some made for slime, I'd suggest checking out Amazon. Just be aware that fake snow is messy and doesn't make your slime very smooth by itself! If you do use it, try mixing it with glue first before adding the mixture into the borax solution. This will make your slime feel much more smooth! As a double bonus, be sure to add some glitter to make the perfect trifecta.
If you're looking for something soft and squishy, microwavable beads work great! Microwavable beads are usually used to fill bean bag chairs, so if you have one of those laying around, consider breaking it open to get at the insides!
So, what do you think of this slime add on list? Who needs a DIY slime kit when you can do it all on your own? Now you can grab everything you need at home and have fun with the kids while getting your hands messy with some good ol' fashion hands-on fun.