I'm passing along these tips for glowing skin to friends in their 40s looking for a new beauty routine. I've spent the last few months testing out products, changing my diet, and making mental notes of what worked and what did NOT and I can tell you that I am seeing great results.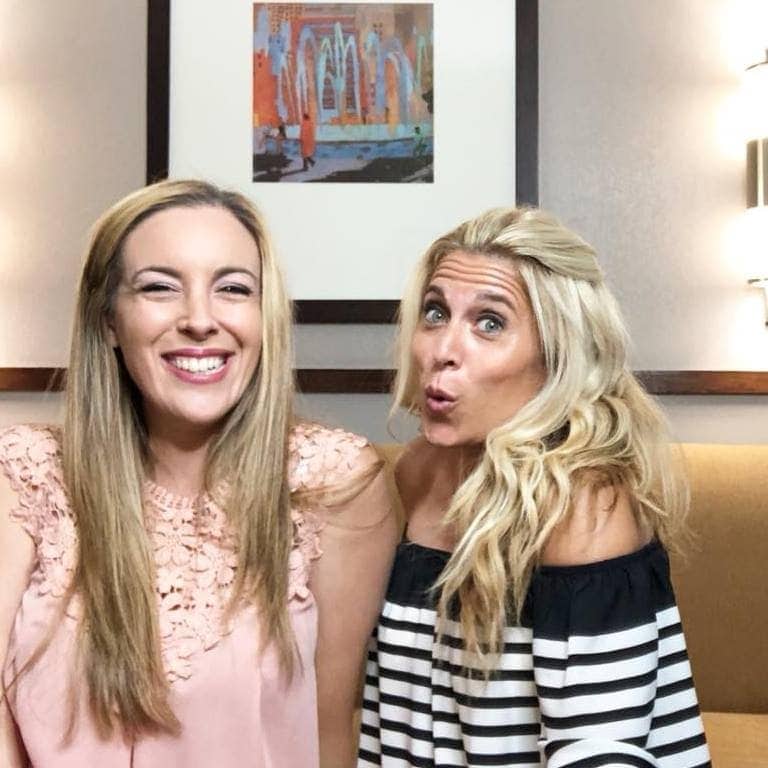 Your face glow levels begin to change as you pass through decades and it's a sad truth that we all have to deal with UNLESS… we do something about it. You can correct – or at the very least – slow down the effects of aging by balancing healthy living with purchasing the right lotions and potions.
There's no secret in the skincare sauce – we all know the drill. But what products work best? What reminders do you need to hear? That's where I plan on stepping in!
My beauty tips for glowing skin are simple to follow. I would argue that you probably heard one or two of these before, but do you DO them? That's the question.
Tips For Glowing Skin In Your 40s – Everything You Need To Know
Here's everything I could think of that can aid you in achieving radiant skin. My glowing skin secrets are out for the masses and I really do hope you check out some of the products I featured below because they are fantastic!
If there is something I've missed, let me know in the comments below.
Check Your Allergies
People, I am the most sensitive person on the planet. You think I'm joking, but I am not. I have a gluten sensitivity and a dairy sensitivity. I also have a preservative and sulfite allergy. Thanks, Jesus.
Basically, I should be walking around eating a kale smoothie and calling it a day, but I rather… not. So, I cheat on some days and I cry on the rest.
I complain to my husband and then I write posts like this telling everybody what a hero I am because I haven't had wine in 8 years. Where's my cape?
But in all seriousness – you have to listen to your body! When you eat something and you physically feel off the next day, or if it shows up on your face the next day, or you just know that it doesn't work for you because you can't breathe (me with wine), let it go. Elsa let it go!
In the long run, you will forget about it. You will find replacements and you will absolutely enjoy the alternatives in a similar way. I am a HUGE hard cider girl now and I would have never known about that type of drink if I didn't pinpoint that wine was literally trying to kill me.
And I'm bringing up the wine because it was also giving me a stuffy nose, puffy eyes, and welts (huge pimples) all over my face. My body was rejecting the substance when I would drink it in large quantities and so I had to make a decision to stop no matter how much I enjoyed it.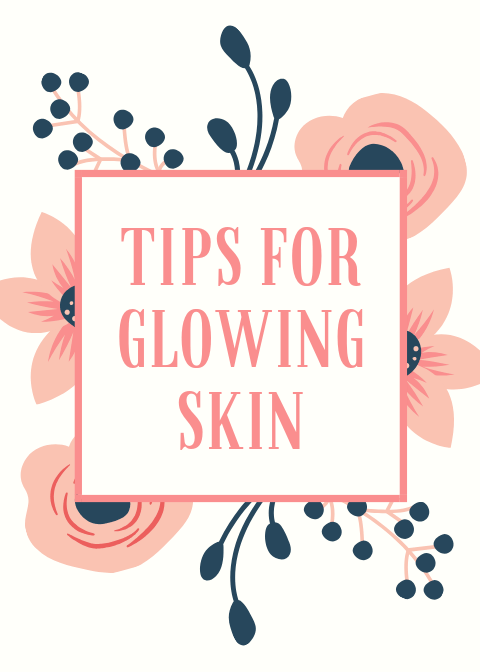 Marsha. Marsha. Marsha. – I Mean, Water. Water. Water.
I'm not going to tell you to drink 8 glasses of water these days because I think that the theory has been debunked, right? We don't need that much water anymore. I think it's more along the lines of, "drink until you feel hydrated" in 2019.
I have a general rule and it's more of a health rule than it is a beauty rule… but I suppose it works for both. I get an unsweetened green tea in the morning to jumpstart my day. A 40 ouncer! And I drink that until about noon or so.
Then I switch completely over to either seltzer or plain water. I do this for two reasons – for health reasons and because I am an old cow and if I have caffeine after around 1PM then I won't be able to sleep at night anymore.
But, it's been working for me! It really has. I've seen a huge difference in my skin and other people have, too.
Related: What's in my Makeup Bag?
Facials Are Important
This year, I tested out two different kinds of facials and both of them were pretty spectacular. The Aerolase facial was my favorite if I am being honest with you. But I also saw incredible results from microdermabrasion.
Full disclosure, I did that facial with PRP and I don't think you need to pay for that last step now that I've had time to think about it. But the microdermabrasion was absolutely fantastic. A real shocker to my system – took years off my face and that is not a joke.
Dead cells layered on top of one another – all dull and aging you well beyond your years. Kick them to the curb!
You can give thanks to today's tech. I would suggest that if you do anything with needles, you do it with a nurse and not off of a Groupon in a dingy basement.
I'm all for a good deal, but there are certain things I don't mind spending full price on.
The Organic Pharmacy
This section contains affiliate links
I recently started to use products from The Organic Pharmacy – a London-based clean beauty brand that's loved by Kourtney Kardashian, Gwyneth Paltrow, Emma Watson, and Victoria Beckham – and I cannot tell you how happy I am with the results. I received samples by the brand and typically when I do, they usually just get an Instagram Story and I call it a day.
However, these products are so spectacular that I decided to do a full write up on my blog in hopes that this information would help women out there who are in need of tips for glowing skin.
As we age, our skin changes and while filters are super cool, they just can't fix real-life, y'all!
So, here's what I think you should look into – these products from Organic Pharmacy are legitimately incredible. That is not an understatement. It's been quite some time since I've written a straight-up beauty post and this line deserves it.
About Organic Pharmacy: Marrying top-grade organic ingredients and homeopathic principles with cutting-edge science and technology, The Organic Pharmacy delivers performance-driven skincare, cosmetics, and supplements that are fair trade, free from artificial preservatives, fragrances, colorants and petrochemicals, and cruelty-free.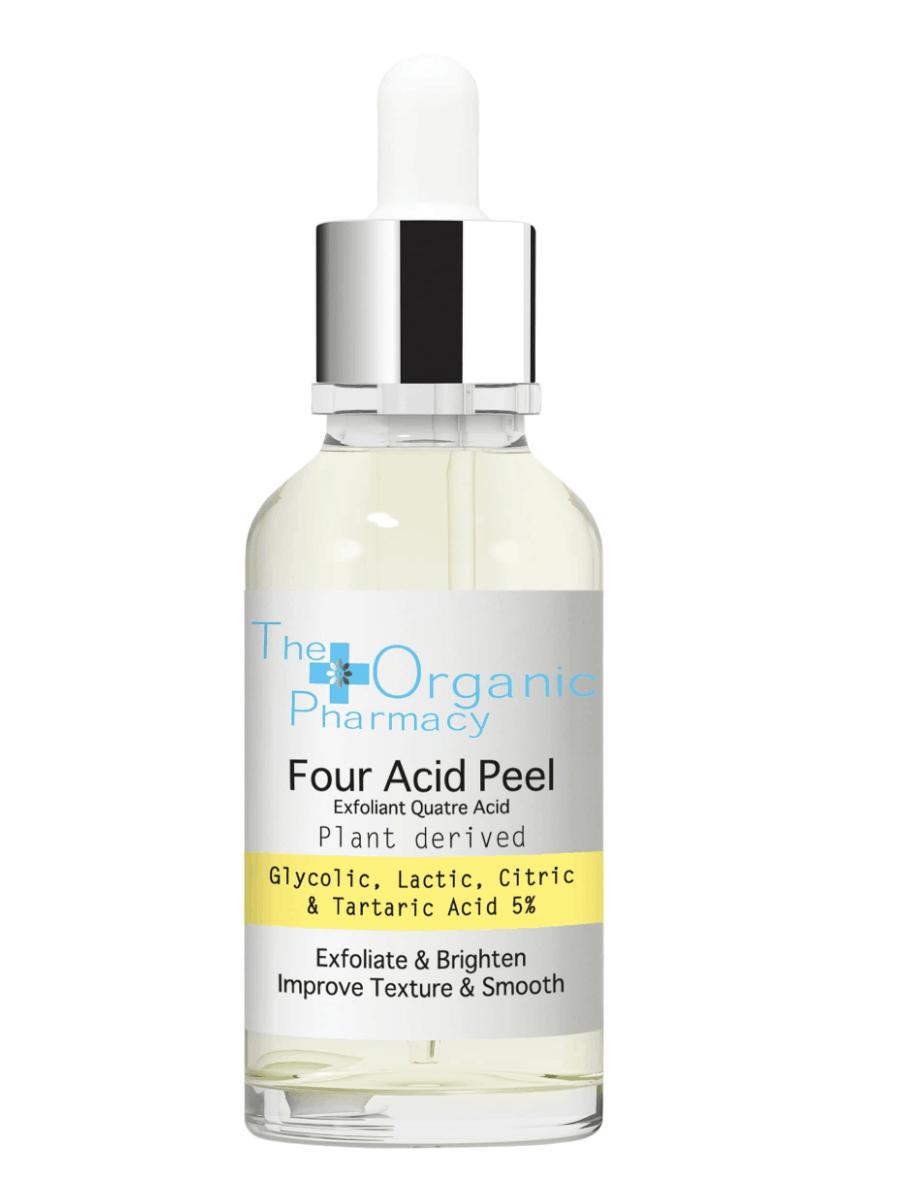 What it is: A serum that gently exfoliates to help fight blemishes, improve skin texture and reduce the look of fine lines.
What it does: It helps you achieve a brighter, more radiant complexion. It can be used on its own or with your hyaluronic acid, vitamin C serum or night serum with retinol.
My comment: You won't need to use this all the time which means that this product will last. A peel works like a facial in that it will remove dead skin. You can do this at home and on your own time.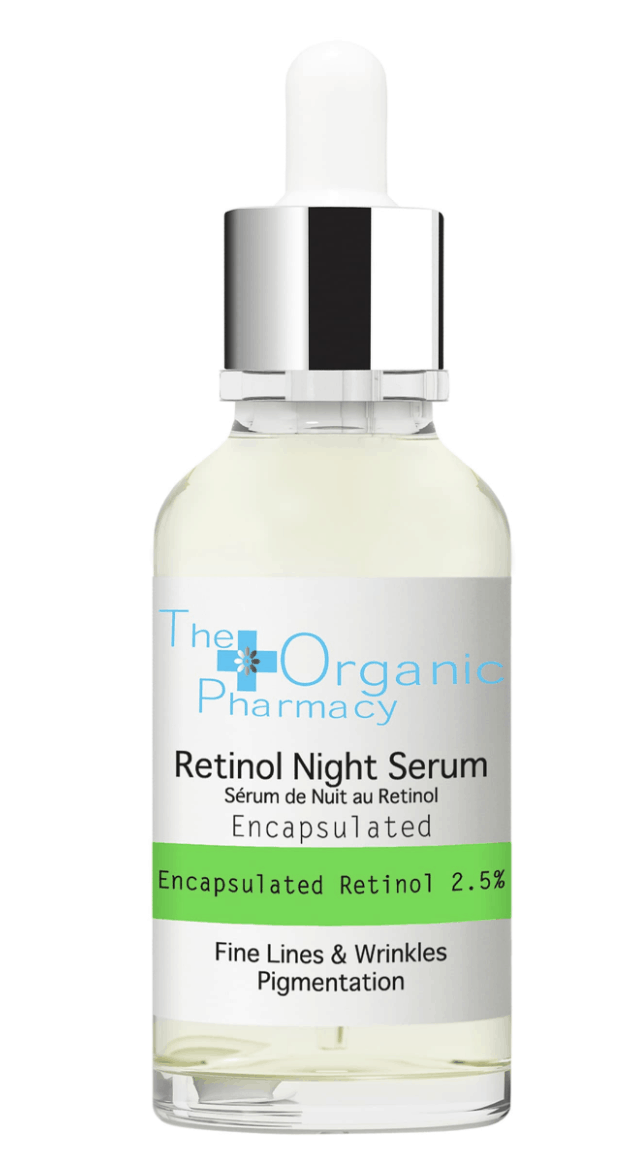 What it is: A serum that targets fine lines, wrinkles, uneven skin tone and loss of firmness.
What it does: It also works to boost collagen to help restore radiance and elasticity, and can be used on its own or with your peel, a hyaluronic acid or vitamin C serum.
My comment: Retinol is something everybody over 35 should be using. If you don't use it in this product, then get it in something else.
What it is: A high-potency, non-irritating stabilized vitamin C serum that targets dullness, uneven skin tone and signs of aging.
What it does: Vitamin C has been shown to reverse multiple signs of aging and boost collagen production. It can be used on its own or with your acid peel, hyaluronic acid or night serum with retinol.
My comment: If this is too expensive for you, you can get Vitamin C serum anywhere. I get mine at Trader Joe's. I don't actually have this product, but I wanted to be consistent with the brand. I would also recommend getting Vitamin E if you are looking for serums. I use serums at NIGHT – every night. On my face and on my neck. I don't use any night creams EVER because they are always way too heavy for my sensitive skin.
PHARMACY Rose Facial Cleansing Gel
What it is: A gorgeous rose- and rose hip-infused wash.
What it does: It gently cleanses your face and refreshes your skin, too.
My comment: I love this product! I love the smell. I love the way my face feels after I use it. I feel like I am in a spa and that is all.
What it is: A powerful anti-aging light face cream.
What it does: It's rich in herbal extracts and cosmeceuticals, lifting and minimizing pores, mopping up free radicals and reducing wrinkles.
My comment: I was a huge Mario Badescu user for YEARS (ahem – their drying lotion got me through my 20s). I'm talking … forever. I need light moisturizers that do what they promise but that also won't break me out. It's hard to find anti-aging properties in a light formula. Guess what? I just did. I will forever use this lotion. I literally never thought it would be possible and here we are.
What it is: A powerful anti-aging light gel that is rich in herbal extracts and cosmeceuticals.
What it does: It lifts and minimizes pores, mops up free radicals and reduces wrinkles.
My comment: I sort of consider this like a serum. I put it on before my moisturizer in the morning. It's also super light which is what I look for in beauty products. And have I mentioned that everything smells like flowers?
What it is: A superb, nourishing, dual-action cream for both lips and eyes.
What it does: It reduces the appearance of puffiness and dark circles as well as the appearance of fine lines. It hydrates dry lips, too.
My comment: I've never used this product but I wanted to include it because I know that dark circles plague my circle of friends. Ok, me too.
Of course, it's not just about what you put on your skin. It's also about how you treat your body.
I'm going to add a few more tips to help you achieve that glowing skin feel. Beauty tips for face, neck, and overall sensitive skin really boil down to the same few things.
Brightening Skin Ingredients
There are actually products on the market that have ingredients in them that will boost your glowing skin. You want to look for some sort of illumination in the product.
Remember a year or so ago, everyone was talking about liquid gold and all the IG models were dripping gold droplets on their faces and trying to look uber chic? It's that.
Here are a few products to get you started in that department. Iconic London has the Illuminator which retails for around $40 and gives you that liquid shimmer that you are looking for. Add drops of the Illuminator to cheekbones, tip of nose, collarbones and cupids bow.
Use your fingers to tap the product in, gently blending it for a beautiful high gloss look.
More options are:
I guess you could consider these glowing skin secrets. If you don't have enough time to work on your diet, you can absolutely snag one of these products and use makeup to get glowing skin with a few quick moves.
Healthy Skin Tips
I just want to leave you with a few more tips before I close out this LONG post about glowing skin. It's always important to love your skin. I never EVER tan my face – ever. And I mean ever.
Even when I was in high school and doing the most ridiculous things on the planet, I shielded my face from the sun because I was aware of what it could do to my skin. Yes, I was thinking about wrinkles at 16 and NO it wasn't a silly thing.
It was a smart thing. Tell your children the same exact thing. Protect your face! I tell all three of them this all the time.
SPF and sunscreen all year long. Not just the summer. That is a misconception. During the winter, we still need sun protection and it is our responsibility to ensure the products we buy have some already plugged in.
If your skin care product line doesn't have SPF, then consider buying a primer that does or a foundation. SOMETHING should have it.
You should also consider doing at home masks! You could make them yourself or you could buy some from your favorite online spot. The choice is yours. A little self-care goes a long way.
Things To Avoid
I'm not one of those people that have a lot of rules. I really don't. But one thing that I make sure to avoid is going to sleep with makeup on.
I never take my mascara off – that's a whole other post. But anything on my skin comes OFF before I go to bed and I would suggest that you do the same.
Give your skin a chance to breathe. It deserves it. We all do. If I am way too lazy to actually wash my face, then I use one of these wipes – which all work for my sensitive skin:
Please note, I have tried every makeup wipe under the sun and these are the only three that don't break me out. Tried and tested!
Well, this was a very long post trying to tell you all of the ways I try to achieve a face glow that a 40+ year old could be proud of. I hope these tips for glowing skin work for you just as they have worked for me.
Face Glow Tips Related Posts: