So, you are looking for half birthday ideas? I get it. I mean, why not? Birthday parties are awesome! These fun and easy birthday celebration ideas for adults and kids are the perfect reason to throw a party for the people you love.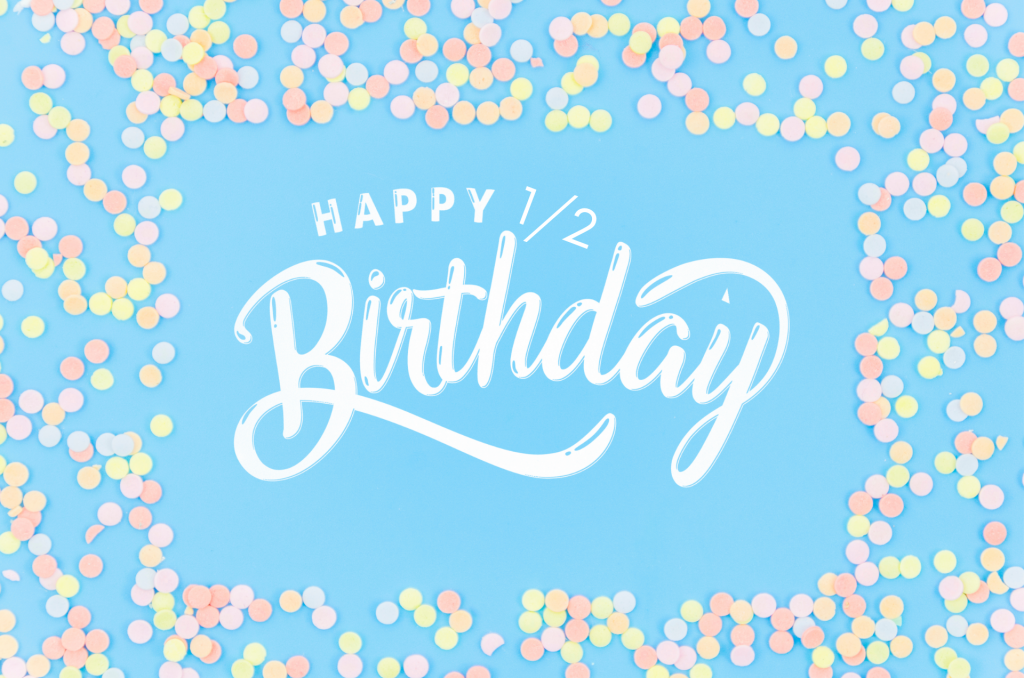 Half Birthday Ideas – Fun Ways To Celebrate With A Half-Birthday Party
"Imagine just one birthday every year! Ah but there are three hundred and sixty four unbirthdays!" -Mad Hatter in Alice in Wonderland
There are many reasons to celebrate a half birthday. The good thing about this new practice is that you can make it into whatever you want. The motives for celebrating half birthdays can be as varied as:
The original birthday is on a holiday.
Something happened and the person needs a "do over" birthday.
A child has a summer birthday but wants to celebrate at school. (Or a child has a winter birthday and wants to celebrate in the pool!)
Someone just needs a win, a celebration.
You want an excuse for cake and ice cream.
If you want to celebrate a half birthday, it doesn't really matter why. Just do you! Make it fun. Make it special. There are plenty of birthday party ideas to consider – let's talk about some of them.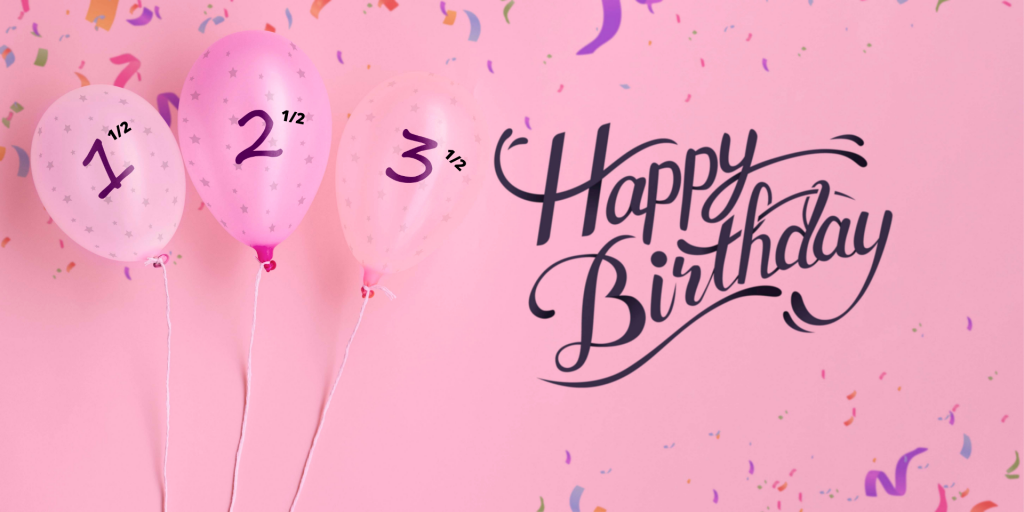 Go ahead and make some memories you and your family can carry with you always. Word to the wise, if you are planning to start this half birthday tradition, start simple. Don't get caught up and feel the pressure of maintaining something you can't replicate.
If you are considering starting a half birthday tradition, start simple. Having a half birthday party is supposed to be fun and different, not stressful.
While the true birthday might be a huge celebration full of custom cupcakes and party invitations, the half birthday should be more low key. Don't go crazy with your half birthday ideas. It's not necessary.
Although I am sure some are probably looking up out of this world snow white birthday party ideas as we speak! Listen, we can't help going big with bashes, too. I am the same way.
How do you celebrate your half birthday?
The general consensus is that celebrations for half birthdays are usually smaller, less expensive, and more personal. For the child who has a summer birthday and wants to share her birthday celebrations with her classmates, let him/her bring cupcakes or another treat to school. If you want to be creative like that, maybe give each child ½ of a cupcake or cookie (because it's a HALF birthday). What a fun idea!
Here are some cupcake recipes:
If you have a half birthday party, the guest list is typically smaller. And guests are usually not asked to bring presents. (Though often people do bring gifts.) The half birthday ideas that work best are the ones that make the person feel unique and acknowledged by friends and family.
Celebrating a half birthday doesn't have to be a 2nd full-fledged birthday party. Don't do that to yourself!
Kids' birthday parties have already gotten way, WAY out of control. For a half birthday, tone things down. Maybe the child gets a special breakfast or lunch. Maybe they get to choose the dinner menu even if it's something that is not normally served together.
Kids will always love getting to stay up a half-hour later than usual too. Pull out the birthday napkins left over from the last family birthday or make a run to the Dollar Store. Of course, baking half a cake is always a good idea too because…cake. (Hint: Make a full two-layer cake and freeze the second layer to use for another time.)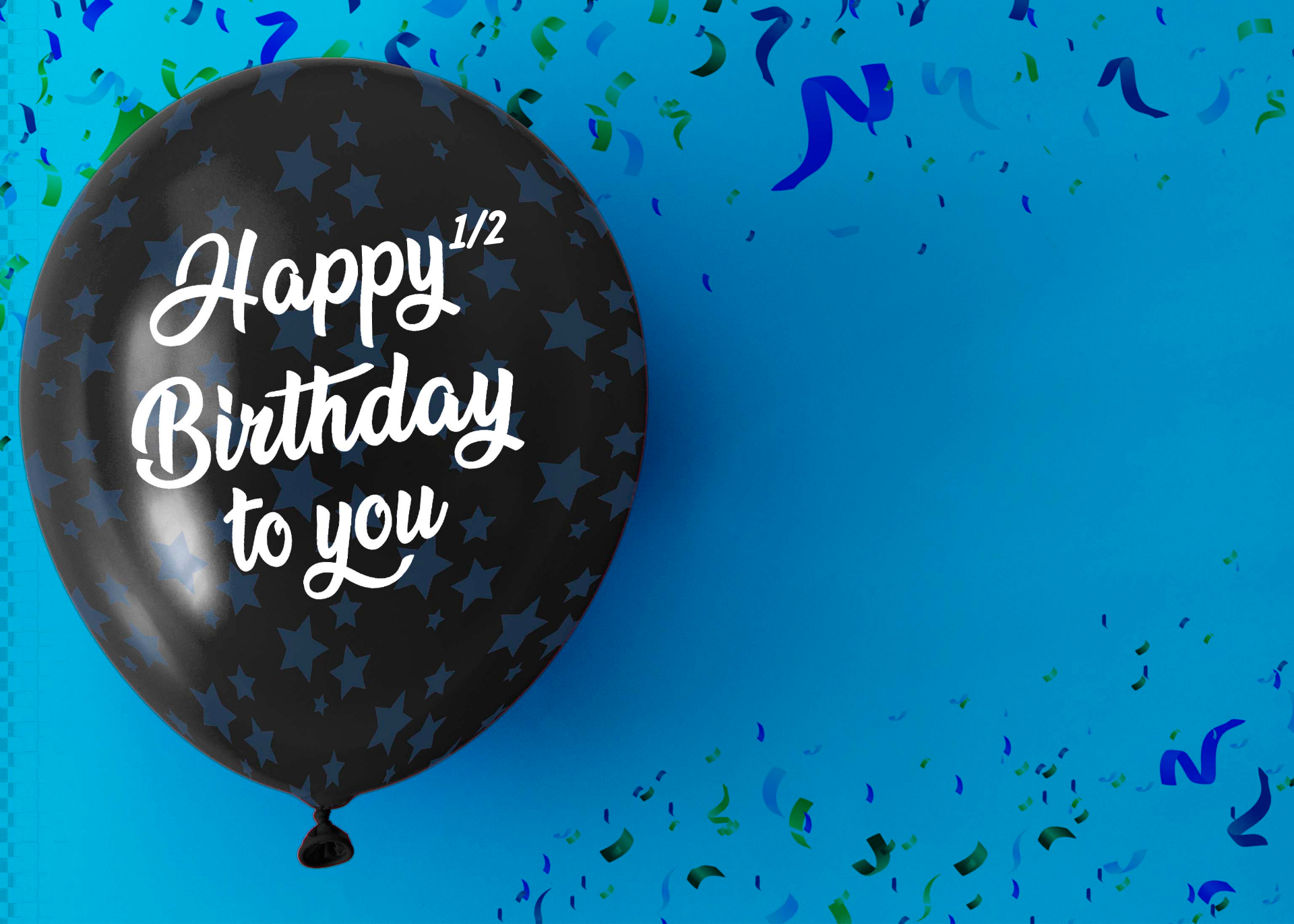 Do people celebrate 1/2 birthdays?
Yes. Yes, people absolutely celebrate half birthday! Spend any time among the elementary school set and you are sure to hear about a half-birthday celebration. While it is typically children who celebrate this new tradition, some adults are getting into the spirit as well.
For those who don't want to or can't throw a birthday celebration on their regular birthday, a half birthday party is an excellent alternative. Also, a half birthday can be the excuse for a party for someone who does not like to be the center of attention or is uncomfortable with receiving gifts, a half birthday fete is just the ticket.
The best reason, in my opinion, for adults to use one of these half birthday ideas is to throw a surprise party. If you really want to catch some off-guard, yelling "Happy Half Birthday" is sure to do the trick.
It is a great way to have a fun day and make the "birthday" man or woman feel especially loved and unique. Plus, half birthday surprises are so easy to pull off.
Related: How To Celebrate Your Birthday Month
Why are half birthdays important?
Half birthdays are important to anyone who places importance on them. Not everyone celebrates this milestone, but for those who do, it is an enjoyable tradition.
Since half birthdays happen about six months after the day of someone's birth, this gives people the ability to celebrate during a different season, or without the overshadowing of another holiday or celebration.
No need for someone's birthday to take a backseat to Christmas or 4th of July or any other traditional holiday. Just celebrate a half birthday instead!
Does everyone have a half birthday?
Yes, everyone has a half birthday. However, not everyone celebrates it, obviously. Likewise, those who do celebrate half birthdays do not always do so in the same way.
There are no hard rules to this celebration. There are usually no epic soirees to live up to. You can totally break out of the typical birthday cake and ice cream mode, and do something entirely different. This is a great way to really show your uniqueness!
When you are planning this celebration, think about throwing "half" a party with only half the space decorating. Maybe it starts at half past an hour. Or, perhaps the party can be half outdoors and half indoors. Orange halves, half of a cake, and/or half-and-half pizzas are great additions to your half birthday party. Make it totally your own thing!
How do you figure out your half birthday?
Generally, people figure out the date of their half birthday by adding six months to the date of their actual birthday.
You can do it yourself if you want a math test, or you can use a half birthday calculator to save yourself the headache. The calculators will also tell you how long it has been from your last birthday and how far it is to your next birthday too.
I hope these half birthday ideas are useful to you and help you celebrate someone special in your life.