Grab your crayons because I have Little Mermaid coloring pages to give your children for free! These downloads are yours to keep and I hope your family has loads of fun filling them in while watching one of my favorite movies of all time.
In honor of its 30th anniversary, two-time Academy Award®-winner (Best Original Score and Best Original Song "Under the Sea," 1989) "The Little Mermaid," dives into the highly celebrated Walt Disney Signature Collection with all-new bonus features and a sing-along mode.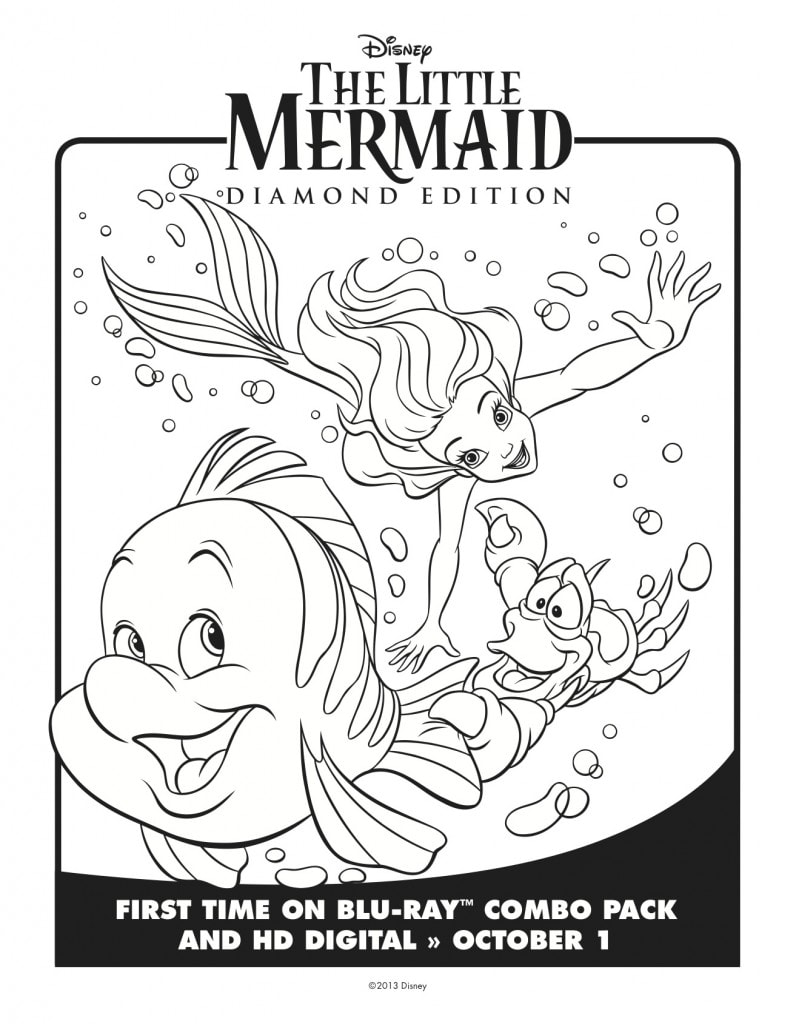 The team is rereleasing the BluRay and I am so happy that they are. I have these downloads for you and your family to enjoy in HONOR of the celebration.
The magical, musical tale of mermaid princess Ariel — along with loveable sidekicks Sebastian and Flounder, and the love-to-hate sea witch Ursula — is shore to make a splash with all generations when it comes home for the first time Digitally in HD, 4K Ultra HD™ and Movies Anywhere on Feb. 12, and on 4K Ultra HD and Blu-ray™ on Feb. 26.
Little Mermaid Coloring Pages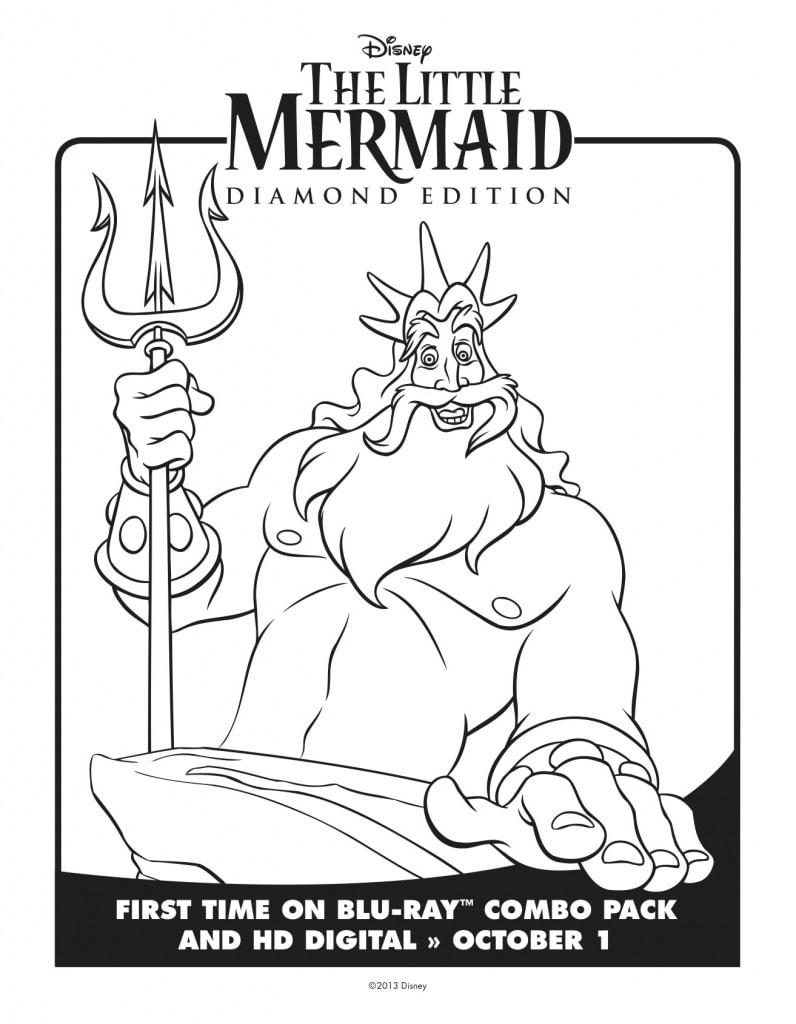 Dive into the musical underwater world of THE LITTLE MERMAID today. Use these coloring pages over and over again. Right click on any of the images and save them to your desktop. Then print as many copies as you'd like. In the meantime, I have some fun facts for you to enjoy.
Fun Facts About The Little Mermaid
What Are The Little Mermaid's Sisters' Names?
Are you looking for The Little Mermaid's sisters' names? You are in luck. Ariel has six older sisters and their names are: Aquata, Andrina, Arista, Attina, Adella, and Alana. Which of The Little Mermaid's sisters' names do you like best?
How Should I Color In Ariel?
Ariel has a distinctive appearance, with her long, flowing, bright red hair, blue eyes, green mermaid tail, and purple seashell bikini top.
Who Killed Ariel's Mother In The Original Movie?
There are two different versions to this story online.
First version – Captain Hook killed Ariel's mom.
Second version – She died as a result of a run-in with a big pirate ship when Ariel was very young, fueling Triton's hatred of humans as a result.
How Old Were Eric And Ariel In The Little Mermaid?
Eric is eighteen in the film, two years older than the sixteen-year-old Ariel.
Where does Ariel live?
Atlantica is the kingdom is located beneath the Atlantic Ocean featured in The Little Mermaid franchise. The kingdom is ruled by the sea king, King Triton
Why Is Ursula so evil?
When Ursula and Triton's father died, the pair were given equal share of the sea plus two magical items: Triton received the trident while Ursula received the magic Nautilus shell. Though the two were meant to rule the seas together, Ursula's greed and use of dark magic to usurp Triton led to her being banished.
Is Ursula a squid or an octopus?
Ursula is only drawn with six tentacles, due to the studio's budget and difficulty in coordinating eight tentacles.
I actually didn't know a lot of those answers! So crazy. I'm glad I looked all of those up! Ok, let's get right back to all of the Little Mermaid Coloring Pages
What is your favorite part of this movie? I would love to hear! If you are looking for more movie coloring pages, I have so many on this site! Here are some links for you to enjoy: