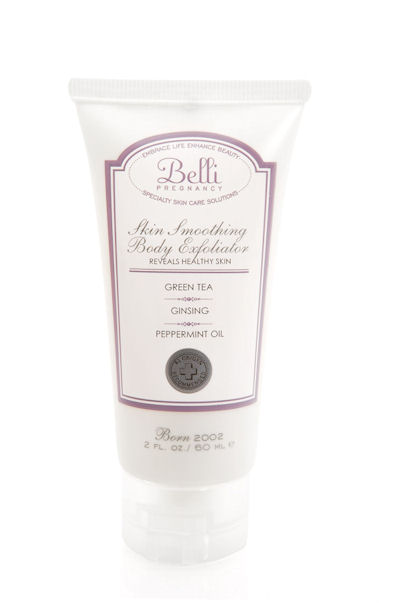 Need a little something special to indulge the mommy-to-be this Mother's Day? Look no further than Belli Pregnancy, a full line of luxurious, pampering products designed specifically by a doctor for pregnant mamas and their skincare needs during pregnancy and beyond! This fantastic line addresses the concerns moms may have about the products that they are using on their skin during pregnancy, as Belli Pregnancy contains absolutely no harmful ingredients, such as parabens and artificial dyes. Moms-to-be know that what they put IN their body is just as important as what they ON their body, with the skin being the largest organ of the body.
Dr. Jason Rubin, the founding physician (and father!) behind these specialty skincare products, has developed the first and only line that teratology screens each ingredient to help guard the unborn baby against chemicals that have been specifically linked to birth defects in published research. To learn more about the safety and efficacy of the Belli Pregnancy line, please click here.
With hormones raging and skin changing constantly throughout pregnancy, mommies-to-be will appreciate Belli's Skin Smoothing Body Exfoliator that features Green Tea Extract and Peppermint Oil. This revitalizing body exfoliator not only smells delightful but it helps to keep skin polished, smooth and address breakouts before they occur.
Pregnant moms will also fall in love with their Elasticity Belly Oil, which provides stretch mark protection, and is silky-smooth! This lovely oil features Gotu Kola extract, Vitamin E, and Collagen Hydrolysates (which are marine-derived proteins that aid in collagen production) as well as Lavender essential oil to relax and calm as it is applied. This unique, quick-drying formula won't leave stains on clothing as it is applied. (seasoned moms know that this is a product that moms-to-be will be slathering on often!)
To purchase items from the Belli Pregnancy line, visit www.BelliSkincare.com.
*Company sent samples for this review.*