Vera Sweeney – mom, blogger, social media influencer, and New York resident – is the founder of Lady and the Blog. Her lifestyle and parenting brand helps busy women stay on top of the latest style, travel, and parenting trends.
Vera's naturally honest and positive approach to doling out advice has led to features in numerous magazines, TV shows, news segments, and digital platforms. Readers can also find her as part of the original cast of the TLC show #WhatSheSaid thanks to her dry NY humor and unapologetic approach towards life.
Vera most recently co-founded a platform geared towards women called Permission to Hustle. This space was created for social media entrepreneurs looking for advice and encouragement from fellow industry leaders.
She and her partner, Audrey McClelland, offer both online and offline interactive experiences pairing brands with niche influencers. Audrey and Vera's events range from intimate luncheons and online chats to large-scale expos and mastermind retreats.
For over a decade, Vera has committed to teaching other families how to live a life filled with passion. Her drive, humor, and openness has allowed her to build a robust and loyal community that is focused not only on joy and support, but also a deep appreciation for a great shoe sale!
Social Media and Website Stats:
Twitter: @VeraSweeney: 70,000
Facebook: Ladyandtheblog: 18,000
Pinterest: @VeraSweeney: 65,000
Instagram: @VeraSweeney: 50,000
TikTok: HappilyOrganized 20K, VeraSweeney 3K
YouTube: LadyAndTheBlog: 7 million+ views/20,000+ Subscriptions
CONTACT:
[email protected]
Contests/Business Development/Contracts – [email protected]
Holiday Picks 2016 – Oprah Magazine
Look out for the Sweeney family this month in magazines like @familycirclemag @parents and @shapemags! So much fun working on this @jifbrand campaign with the kids. And my husband shot all the photos in my kitchen!!! Go @daddysweeney ❤️🎈 #love #happy #instagood #instavideo #boomerang
A post shared by Vera Sweeney (@verasweeney) on Sep 19, 2017 at 2:13pm PDT Parents, Family Circle, Self, advertorial with JIF – October 2017

Country Crock Cooking Tutorial Video Starkist Tuna Better TV Segment
Travel Hack Segment on the Today Show with Kathie Lee and Hoda
My Time on Dancing with the Stars
IKEA segment on Better TV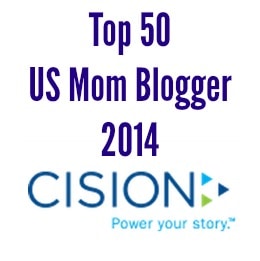 Named Top 50 US Mom Blogger (2014)
TV AND VIDEO:
Better TV Segment for the Rachael Ray Magazine and Starkist Tuna 20 market SMT for Buy Buy Baby and Chiccos
24 Market SMT for P&G Beauty 2012
PRINT HIGHLIGHTS:
(2 separate P&G Advertorials – ran 4 months in both Oprah and Redbook)
Get Schooled Campaign with the Rachael Ray Magazine (5 page layout)
New Beauty Feature – Beauty Blogger Profile
Chinet Advertorial – Rachael Ray Magazine
Write up in Restaurant Business Review: Top 50 to Follow in Social Media (more pictures here)
Other Projects Worth Mentioning:
Curated my top Ralph Lauren picks for Bloomingdale's
Moderated panel for Bounty – Team USA Hockey Moms
Featured Blogger On The Calypso St. Barth Website (more pictures here)
VIDEOS:
** Dreft Mini Series (brand removed in videos I received) – here, here, here
Additional Properties I Own:
Additional Properties I Co-Own:
No, I don't sleep. Let's connect! veryvera @ gmail. com