Christmas Holly Pretzels: Easy And Quick Holiday Recipe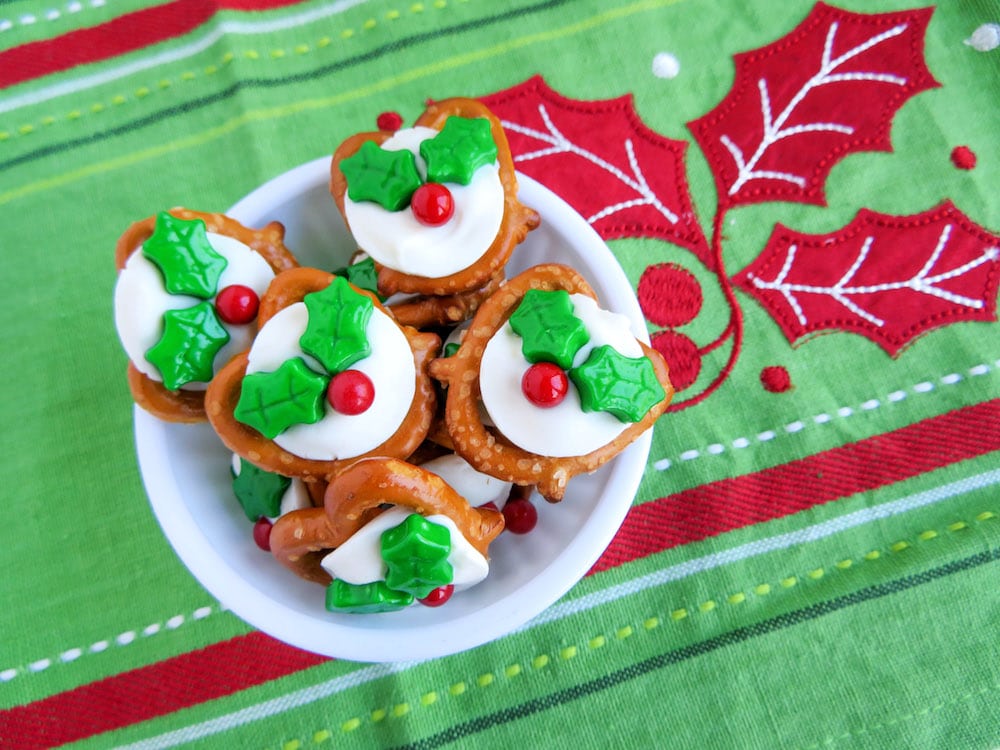 Christmas Holly Pretzels
How festive! How pretty! How… easy to make!  I just LOVE the way these little Christmas pretzels turned out. Just the right amount of design and fun – bite-sized for your pleasure. Whether you are gearing up to host your next Bunko group or preparing for a huge Christmas Eve feast, these Christmas Holly Pretzels will make the perfect addition to your party.
What's Needed
Twist Pretzels
White Chocolate Discs
Christmas Holly Candies
Directions
Pre-heat oven to 170 degrees.
Place pretzels on a parchment lined cookie sheet.
Place 1 white chocolate disc on each pretzel.
Place cookie sheet in oven for 3-4 minutes or until chocolate is softened.
Take out and immediately add the Christmas holly candies.
Leave set at room temperature for about 10 minutes to harden.
Enjoy!