Level 5! We made it! I've been having such an amazing time being part of the Culturelle #HealthiestYouEver Community and now I just completed Level 5. EEK! I was super excited to see that the very first thing the good people over at Culturelle spoke about was yoga because I really do enjoy practicing (every now and then).
Ok, to be honest with you – I don't do it as much as I should, but my husband and I have teamed up over the last few weeks and have really made it a priority. Yes, I said husband. Bill – the Yogi! WHAT?! Love it. I actually made him sit down and watch this video with me once I saw what it was about. Everyone can benefit from a good stretch.
That's what I love about Culturelle's #HealthiestYouEver Community. It gets you thinking and rethinking. It teaches you simple and easy ways to live the best version of yourself and equips you to transfer the knowledge to your family.

My daughter, who is now 11, watches her mother workout at home and she wants to copy me. Level 5 reminded me that I need to continue to be that example for my children.
Another great lesson learned? Besides taking my Culturelle® Pro-Well™ 3-in-1 Complete every morning, I could build a triple-benefit breakfast! Here's an example of a meal you can put together for your family.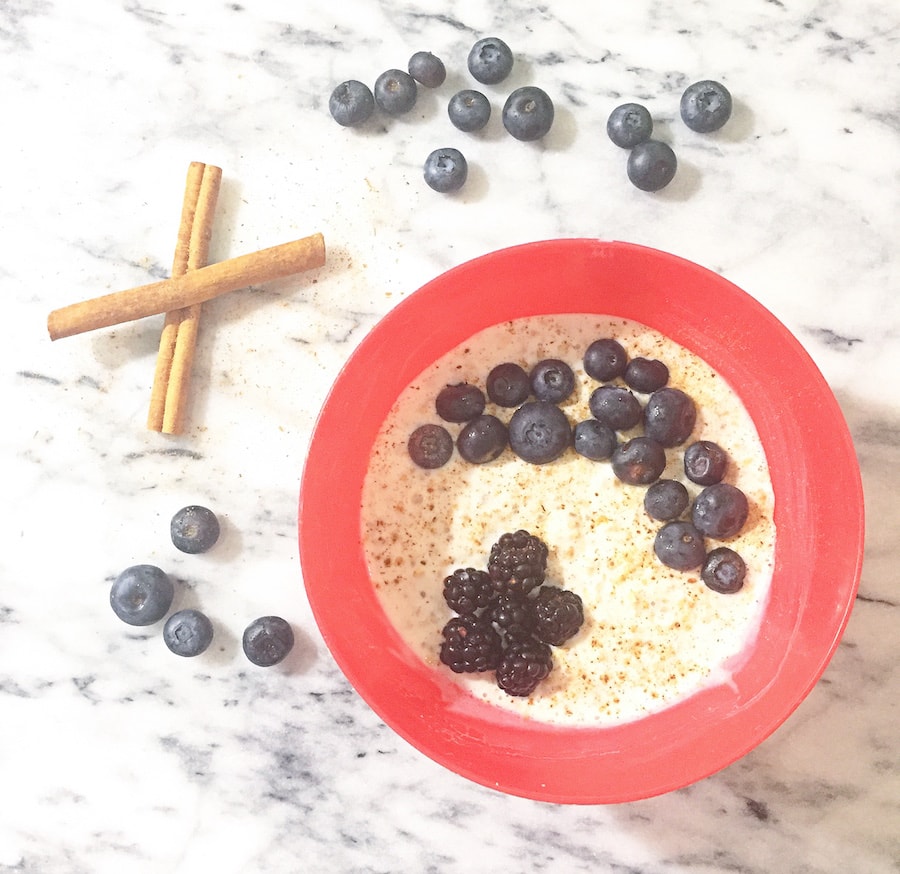 I combined 1/2 cup of non-fat strawberry Greek-style yogurt, 1/2 cup unsweetened steel cut oats, and 1/2 cup 2% reduced fat organic milk. Since we already had strawberries in the yogurt, I added some fresh blackberries and blueberries right on top. I topped it off with some fresh cinnamon. I let the mix sit in the fridge overnight and…boom…it was amazing!!! So simple, but so good. The mix of textures, flavors, and nutrition really makes me love this combo. It's a perfect, quick breakfast for the entire family you love!!
I keep reading about avocado for breakfast and it's been something that I've been thinking about trying. This infographic made me actually DO IT. And you know what? I loved it! The oats, yogurt, and milk was so easy to do as well.
At the end of it all, I walked away with a reflexology lesson. AHHH!
Total bliss. Culturelle Digestive Health Products help keep your digestive system running smoothly–and you feeling your best–by helping to restore the natural balance of good bacteria in your intestines. The Culturelle #HealthiestYouEver Community helps you live the best version of your life. Whether you are looking for information, looking for a great recipe, or looking for a great probiotic, Culturelle is waiting for you.
For more information about Culturelle, click here or check them out on Twitter and Facebook. Be sure to check out the Culturelle Pro-Well #HealthiestYouEver community!! For every step you complete, you'll earn another entry into the grand prize drawing for a chance to win a Spa Retreat at Red Mountain Resort!
Although I have been compensated by i-Health, Inc., the makers of Culturelle® Pro-Well™ 3-in-1, the opinions expressed in this blog are independent and not associated with i-Health.