Let's talk about Maltese food! My Nanna and mother came over on Sunday and I put them to WORK. I already posted about the Torta – a traditional meat pie – and wanted to get one of my other favorite dishes on LATB, baked rice. YUM!!! Maltese food had been such a big part of my life for so long, I don't know what I would do without it!
As a side, most people don't even know very much about Malta, let alone the food. It's a small and beautiful Mediterranean island near Italy. It's ancient and historic!
Click here to learn a little bit more if you'd like to! It's varied history will give you some great insights into why Maltese food is how it is!
Maltese Baked Rice Recipe
Preheat your oven to 400 degrees
Brown about a pound of meat and then add one jar of marinara sauce. Traditionally, my grandmother would make her own sauce, but we didn't have enough time before lunch – so I opened up a jar and it was JUST FINE.
You also want to drain out some of the oil from the meat. My Nanna doesn't do this, but I am telling you to go ahead and drain the meat before you add the sauce.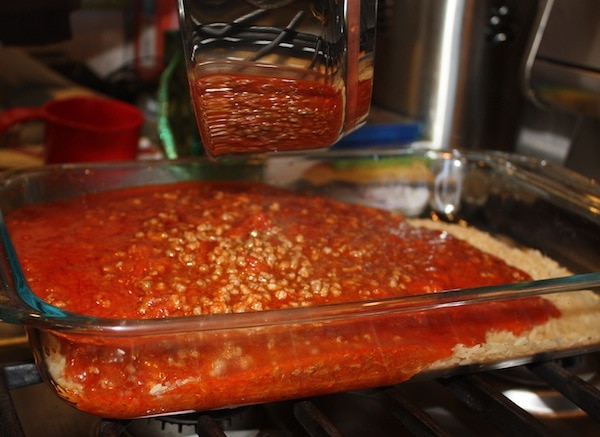 Pour 2 cups of uncooked rice into your pan. Then pour the meat sauce over the rice. Add salt and pepper plus a 1/2 teaspoon of curry.
Scramble two eggs and pour into mixture. Then add 1 cup of grated cheese and 2 cups of water. Stir for a few minutes making sure it all blends.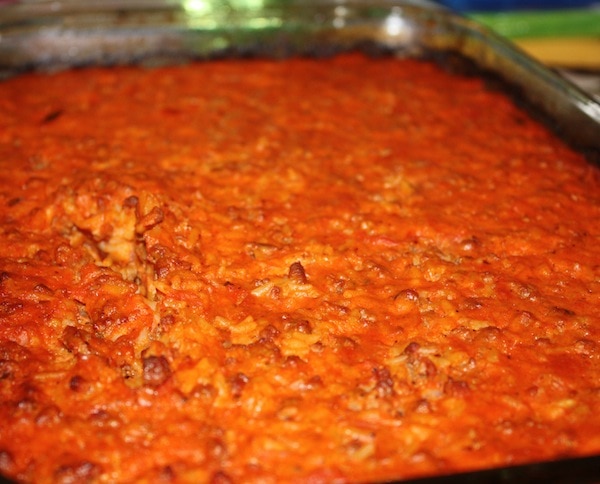 Cook for one hour uncovered. SO SO GOOD!!!! So, what do you think? Looks good, easy to make, and tastes even better! Is this something you would consider making in your home? If you do, let me know! I'd love to hear how it went!
MORE FOOD: