It's time to start thinking about your New Year's Resolutions list. At least, that's where I am! I believe that there are two points in the year where a person can have a fresh start. Right now and wherever you feel like it! LOL!
That's the honest truth, but I also have two HARD DATES on the calendar I like to lean on as well. For moms, I think the first day of school is a BIG moment to initiate change.
New Year's Resolution List – Free Download
In September, we create new chore charts for the families, make family game night promises and even set up house rules that we believe will work better than the year before. And of course, the second time of the year where I look forward to change is on New Years' Day.
On this day, I work hard at setting new personal, financial, and spiritual goals for myself that I hope will benefit me as a whole. If you are like me and in need of a free printable to help you get on the right track, here is a New Year's Resolution List Download for you to enjoy! You can use it to jot down everything you hope to accomplish in the upcoming year.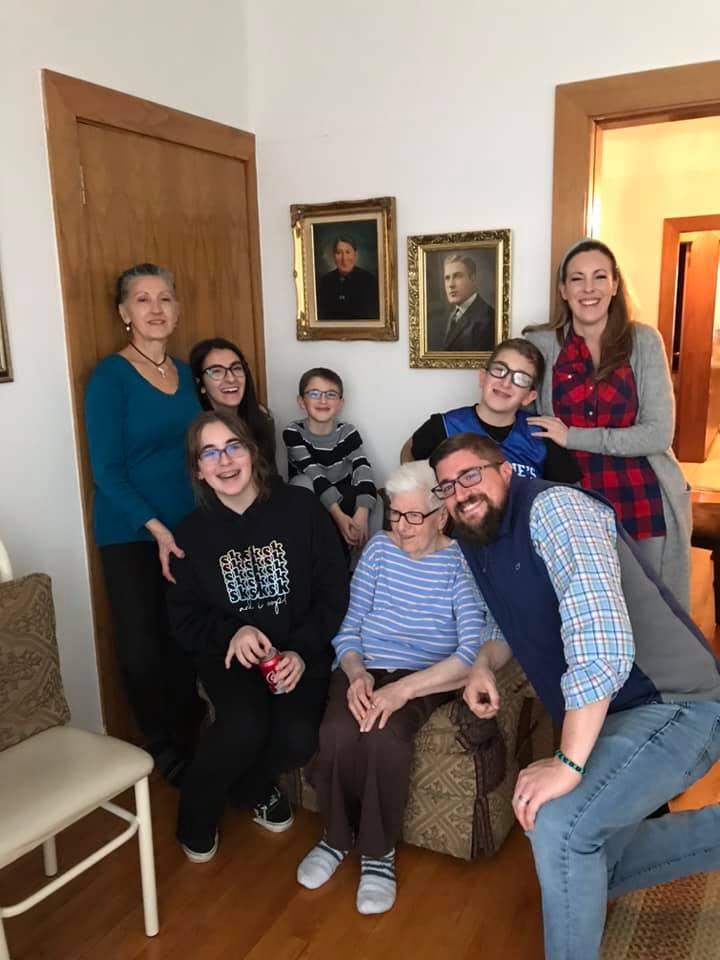 New Year's Resolution List – How It Works
The way this New Year's Resolution List Printable is set up is pretty simple. There are three different columns for you to fill out. The first column is a space for you to jot down your goals – or your resolutions. The second column is a place to mark DEADLINES.
You don't HAVE to use this column – this is entirely optional. But I personally like to give myself some hard dates to hit because I feel like it makes going after my dreams a bit more tangible.
The last column on this New Year's Resolution list printable is simple enough – it is a way for you to mark off whether or not you've completed each task/dream/goal/wish/inspiration.
Are New Year's Resolutions Important?
That's up to you. Some people really don't need resolutions to jumpstart their year. Some believe that New Year's Resolutions are foolish while others really look forward to kicking off the new year with a fresh set of goals. There's something really powerful about believing in something.
If you can believe that you are going to do all the things that you write down, then that energy will push you towards those dreams. At least, that's what I hold to be true! The universe is listening.
What do you want to be? Write it down and then go be that. Hopefully, this printable will help you figure that out.
What Are Some New Year's Resolution Ideas?
Do you need some thought starters? Sometimes it's hard to figure out what you want to change or better about yourself. Right? Maybe it's nothing at all … and that's ok! But if you are still looking for ideas, check out this list below:
Join a gym
Eat mindfully
Read a book a month
Spend more time with the family
Do something just for myself once a month
Spend more time outdoors
Go to church on a weekly basis
Detox from the Internet
Floss
Live a more simple life
Get on top of your health
Clean out your closet
Make my puppy Instafamous
Invest more
Learn something new
Join a recreational sports team
Learn how to knit
Start meditating
Start brewing your coffee at home
Meatless Monday
Pick up a new hobby
Stop having FOMO
Start intermittent fasting
Travel more
Start going for a morning walk
Celery juice every morning
Put all electronics away after dinner
Get a new job that I love
Make sure I see friends and family every weekend
Donate time and money to charities / local services once a month
Start selling things I don't want anymore on eBay
Start a YouTube channel
Be kinder
Slow down
Why Do Most New Year's Resolutions Fail?
I can't speak for every resolution that is made, but I believe that most New Year's Resolutions fail because they are too grand. If your resolution is to build a 7-figure business in 12 months, and you don't make it happen… well???? What did you expect?!
That is a BIG THING TO HAVE TO WORK OUT, right? Keep your goals bite-sized and manageable. That way, you will feel GOOD about hitting them and more likely to continue to make new goals along the way.
There are no rules that say that you can't continue to expand your NYE resolutions as you accomplish them.
For example, let's say that my goal is to lose 5 pounds by March. If I end up losing the weight, I can always make the goal 10. Nothing is set in stone.
HOWEVER, if I tell myself that I want to lose 30 pounds by March and it's the first week of February and I am nowhere near my goal, then I will completely shut down. So is the way of the world. Be kind to yourself.
Download Your Copy Here
Click here to download your copy today. You can save the file to your desktop and print as many copies as you'd like.
What goals do you think you want to hit during the upcoming year? Would love to hear! Looking for more New Year's Eve fun? Check out this New Year's Eve DIY Craft – Handmade Drink Stirrers for New Year's Eve Parties!!
Related: