I mentioned that I flew to Cincinnati, Ohio to the P&G Headquarters last week to hear about some of the advancements P&G had to share with their Always, Febreze, Downy and Tide lines. The main focus was all about getting a better night's sleep. YOU KNOW I WAS ALL ABOUT IT! I've been struggling with a good night's rest since the beginning of time. My mind just does not shut off. And according to their studies – there's a TON of people who are in the same boat as me.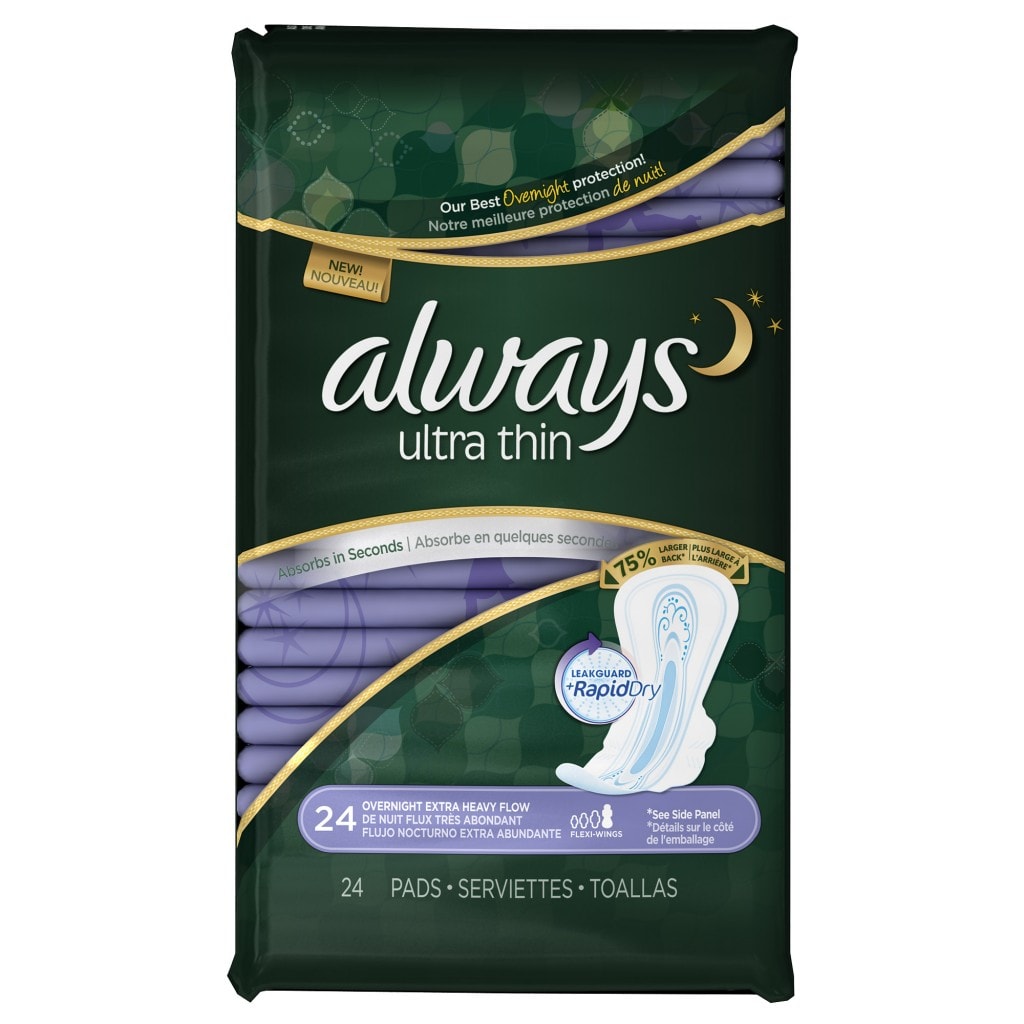 So, how can P&G help you get a better night's sleep? Let's walk through each product.
Always is introducing a Maxi Overnight Extra Heavy pad that features a 2x larger back and stays 4x drier to help catch leaks while lying down. This product will release in April of 2014. The pads will be THIN and have the three way grip flexi wings that Always brand fans have come to know and love. In fact, the three way grip flexi wings will be available on ALL Always products later on this year — stay tuned for that! The wings help keep the pad in place which means less leaks.
The new Maxi Overnight pads have 3D Macro cones built in that actually absorb fluid quickly and prevent it from coming back out. 
Tide, Downy and Bounce have launched the Sweet Dreams Collections. These scents are formulated with ingredients to clean, soften and freshen all your bedtime fabrics, from your bed linens to your pajamas, helping to create a relaxing environment so you can fall asleep.
The Sweet Dreams Collections includes:
Tide ® plus A touch of Downy™ Sweet Dreams™: Perfect for sheets, pajamas, and other nighttime fabrics, Tide works to clean fabrics from things you can see, like dirt—to things you can't see, like perspiration. Includes lavender overtones with gourmand vanilla undertones to create a calming scent to help soothe you to sleep.
Downy ® UNSTOPABLES® Dreams™: An in-wash scent booster that allows consumers to control the amount of lavender scent added to each laundry load. The relaxing lavender scent will provide 12 weeks* of freshness to ensure your bedtime fabrics can always be ready for bedtime.
*Freshness out of storage
Downy Infusions® Sweet Dreams™: Downy Infusions is a premium liquid fabric softener with SilkTouch™ to infuse bed linens with a silky softness that helps create a soft and cozy sleep environment.
Febreze's new Sleep Serenity Collection offers up the most amazing scents for your bedroom and bedroom linens. I've been sleeping with Milk and Honey since the moment I came home from this trip. The line's calming scents help create a soothing bedtime atmosphere ideal for relaxation and a more peaceful night's rest.
Amazing, right?
I also found out some great tips about sleep that I wanted to pass along:
SLEEP GUIDELINES BY AGE:
Newborns – 12-18 hours
3-11 months – 14-15 hours
1-3 years – 12-14 hours
3-5 years – 11-13 hours
5-10 years – 10-11 hours
11-17 years –  8.5 – 9.5 hours
18+ years – 7 – 9 hours
Nap Guidelines:
Ideal Nap: less than 20 minutes or longer than 90 minutes
A nap that is around 40 minutes will leave you feeling groggy
Too much napping can interfere with your nightly sleep cycle
Benefits of Sleep:
Lower stress and improved mood
Maintain a healthy weight
When you don't get enough sleep you tend to eat more (up to 22% more for breakfast the next morning).
Improves athletic performance / increases energy
Reduces stress / enables healing
Ability to focus and learn new information
How To Improve Your Sleep:
Exercise regularly
Greater regularity = better sleep quality
Avoid electronics when you wind down   (the light is physically altering our state)
Consistency makes routine influential — your body understands cues
Create a bedroom environment that sets you up for a great night:
Keep you bedroom dark, cool, and comfortable
60-67 degrees: ideal at night temperature
Keep lights dim in evening
During day – be exposed to bright light  (daylight is best)
Eliminating noise at night – use sound conditioner if you need
Scent can help us relax too
BONUS:
While I was at P&G I actually took a tour of their archives museum — check out my video to see what your favorite products looked like when they first hit the shelves.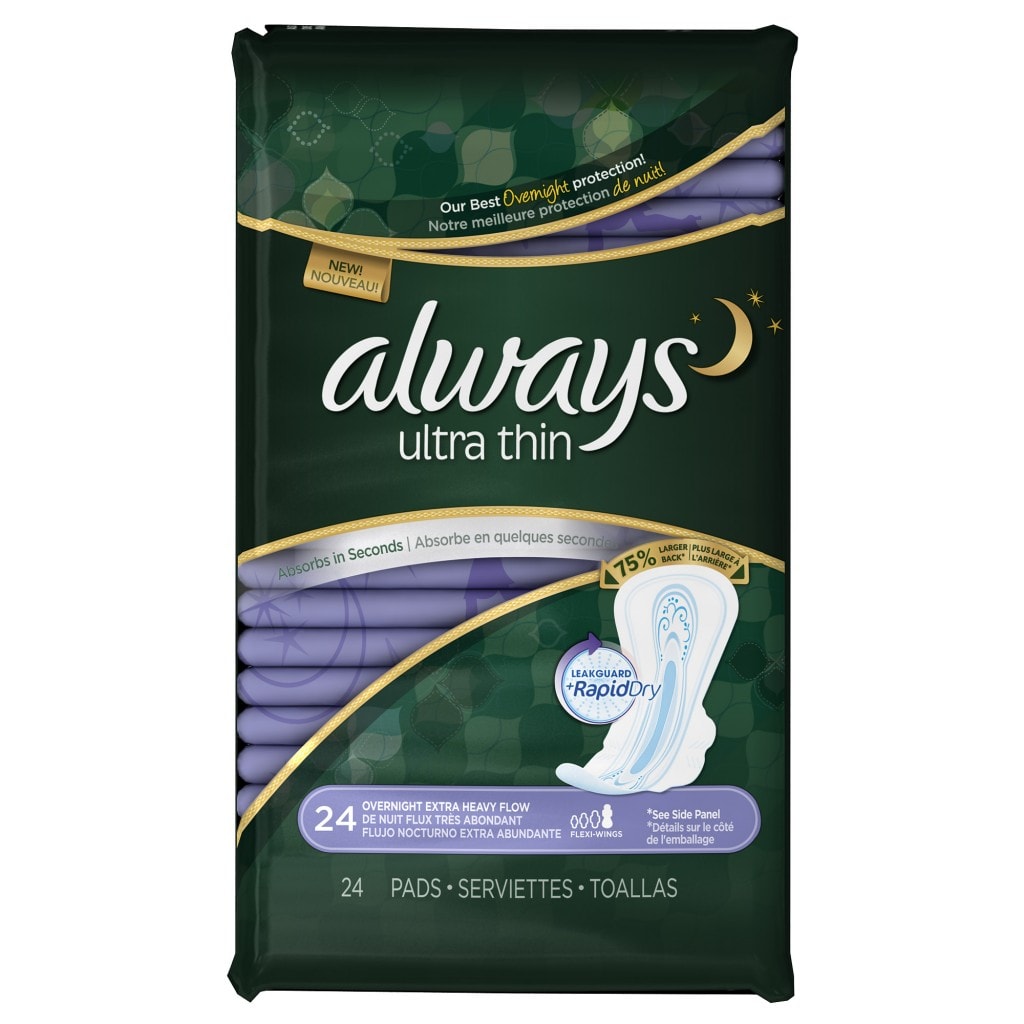 Now, how about a little product sneak peak action? One (1) lucky Lady and the Blog reader will receive the NEW Always Ultra Thin Overnight Extra Heavy pad which is not available until April 2014!