Overprocessed, overstyled, mistreated, and neglected? Sound familiar? If you are in the market for the best treatment for damaged hair because you need to undo all the horrible things you've done to your locks, I am here for you!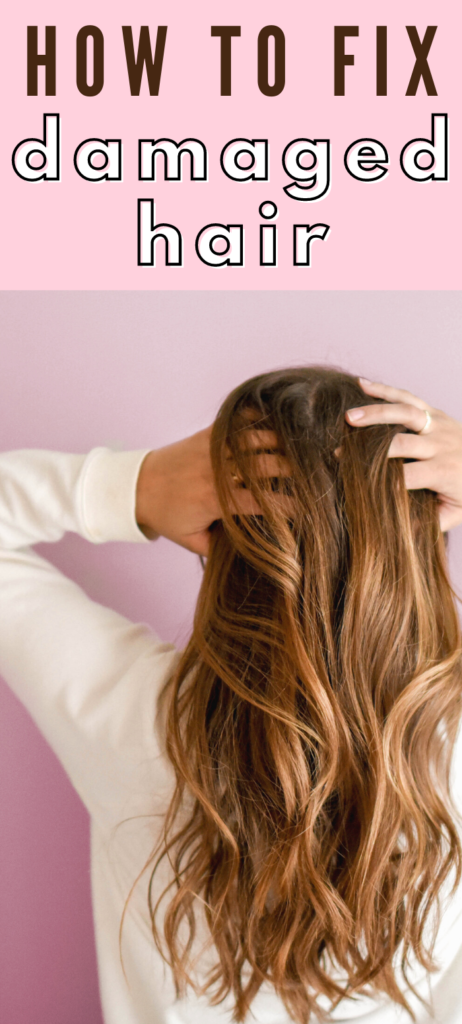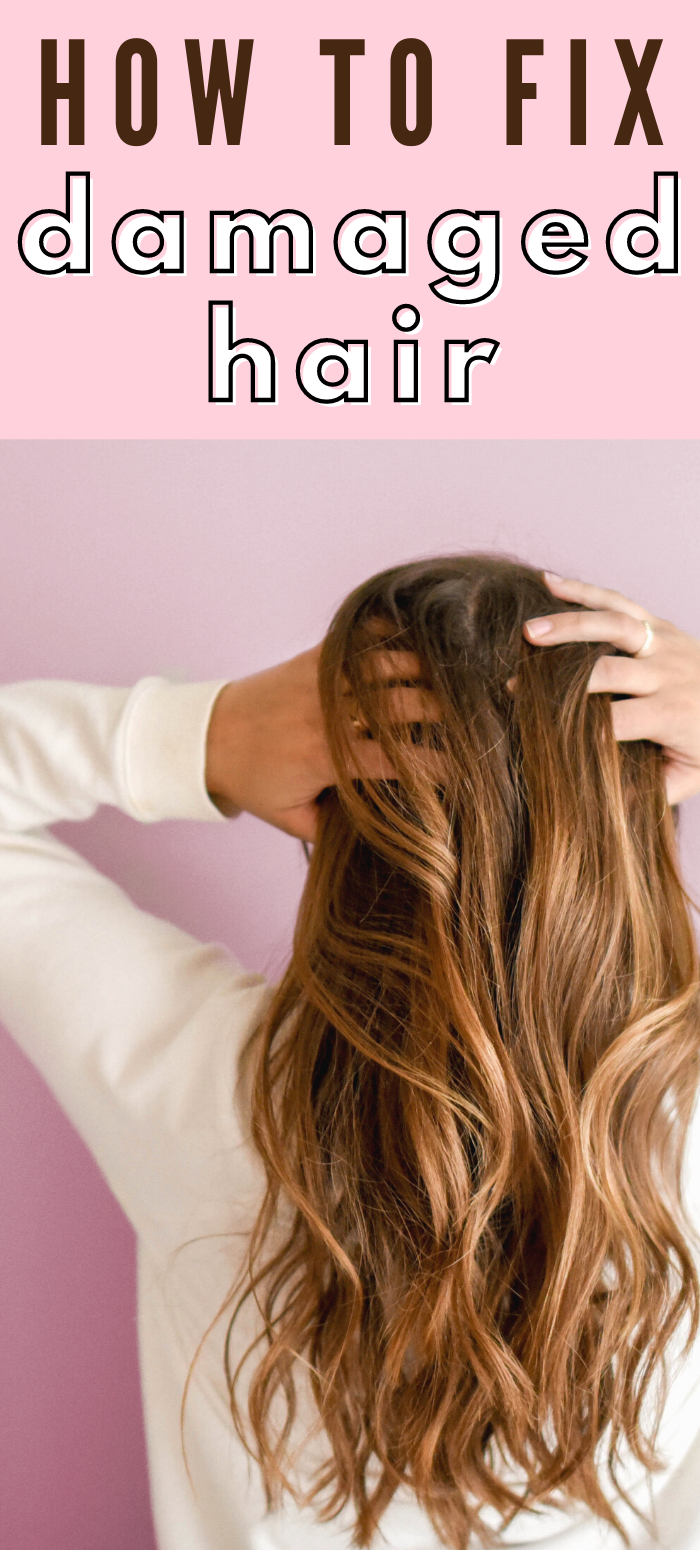 I've been on a MISSION to find some at home hair repair options to help treat dry and damaged hair. In fact, it's all I've been thinking about the last few weeks.
It felt like the old days of blogging where you would buy a bunch of products and test them all out. That was me during the last few weeks. I won't post the things that didn't work. Instead, I just want to focus on the ones that I liked.
The Best Treatment For Damaged Hair
This post contains affiliate links
I HAVE to kick things off with the Olaplex Hair Perfector No 3 Repairing Treatment. I've NEVER seen results as FAST as I did then with this product and I literally JUST starting using it.
My friend told me about it on FB and I bought it immediately because I trust what she says and BOY was I thrilled with the results. I could feel the change in my hair as I ran my fingers through my strands – even wet right out of the shower. So very happy with this product.
Will absolutely use this once a week for… ever. Retails for $28 on Amazon.
As a note – this product is NOT a conditioner. It relinks the broken bonds in every type of hair providing real, structural repair that works from within. It is HAIR MAGIC and actually leaves hair stronger than ever before. Paraben-free, vegan, sulfate-free and phthalate-free.
Pureology Shampoo And Conditioner – For Dry Damaged Hair
My hairdresser has been BEGGING me to change to a hydrating shampoo for YEARS and I finally made the switch. I needed to turn to a line that was specifically made for dry, color-treated hair and… overprocessed hair because I really overwork my locks at home.
She got me to switch from cheaper options from the drugstore to Pureology and my strands have felt much stronger. This line doesn't have silicone and is specifically made for blonde hair – that's me.
If you hear about "purple shampoo" – this is it. I fought this for a long time. Like 42 years… but here we are.
Amika Soulfood Nourishing Mask – Treatment For Damaged Hair
I found that the Amika treatment for damaged hair was also a good contender. This leave-in product deeply conditions while sealing split ends and improving shine.
I like to slather this on my hair once a week while cleaning my house and then I jump in the shower to wash it all off. It's just another form of defense against the otrositices I've committed.
Full confession – this is NOT as good as the Olaplex! But I like to have different options because I NEVER want my hair to get used to anything. So, I will definitely switch things up. Retails for $28 on Amazon.
It's A Ten – Home Remedies For Damaged Hair
If you don't know about the It's A 10 line yet, I'm about to change your life. I've been using this line longer than anything else in this post. FOR YEARS! I am obsessed with it and my daughter has a full line in her bedroom as well. It is a girl's best friend.
I was using this way before I started to worry about this post. Don't even THINK about it and just order a large bottle. Use it every single time you get out of the shower. You're welcome.
As far as home remedies for damaged hair, this should be in your top three. FOREVER. Check out their whole line – seriously!
Heat Spray – Don't Forget This
This isn't really a treatment, but more of a warning. If we are talking about heat damage to our hair, you should try to protect your hair before applying heat.
So, if you don't have any sort of thermal protection spray on hand, do yourself a favor and buy some. I happen to have this one from CHI but I honestly switch around. I'm not married to it. I just wanted to show you that you should use one. It's really important.
Pai Shau Leave In Conditioner
Pai Shau is another line that I actually really love. I have quite a few products from them including masks, conditioners, shampoos and more. But I do REALLY love their leave in conditioning sprays.
I usually spray up my hair when I don't plan on styling and I give my locks a nice little break with this spray all over it.
Salon Treatment – Salon Beyond Westbury
You can also always head to your salon and ask for a treatment specifically designed to cater to the issues you are facing. When I have issues that I can't fix at home, I head to Salon Beyond in Westbury and my stylist takes care of my every need.
582 Westbury Ave, Carle Place, NY 11514
(516) 294-6790
We aren't the professionals. Sometimes it's nice to go and visit one. So, while these products are a great way to take control of our damaged hair at home, if you can swing a visit to your local salon, a quick keratin boost will go a long way.
Have you tried any of these products before? Which do you think works best as a treatment for damaged hair?