This blog post is sponsored by Enterprise Rent-A-Car. All opinions are my own.
If you are looking for things to do on the North Fork on Long Island, here are some of the best places to visit from a NY local. Whether you want to indulge on homemade ice cream, walk through a colorful sunflower patch, or dig into some freshly baked pie, a weekend road trip to the North Fork is sure to be a great experience for the whole family.
Weekend Guide: 7 Activities To Do On The North Fork of Long Island
Need help getting out of NYC and into Long Island? Can't seem to find transportation from Connecticut to Suffolk County? Desperate to travel down from upstate and find your way to the East End?
Thankfully, Enterprise Rent-A-Car has you covered. With everyday low rates and locations in your local neighborhood, it's never been easier to plan your next road trip. Here's a look at some of the top things to do on the North Fork.
Briermere Farms
Location: 4414 Sound Ave, Riverhead, NY 11901
Briermere Farms fruit farm and bakery is on the North Fork of Long Island and most known for their freshly baked pies. This stand also houses bread, cookies, cakes, jellies, and jam.
The best part about this visit is that the menu changes daily. You can call ahead and place an order if there is something that you absolutely must have, but make sure to allow ample time to make and order. Briermere Farms is currently offering all sales and pick up outside, to enforce social distancing.
If you are hoping to reserve a pie for a particular holiday, make sure to call months in advance, not weeks. That's a local's tip!
Peconic River Herb Farm
Location: 2749 River Rd Calverton, NY 11955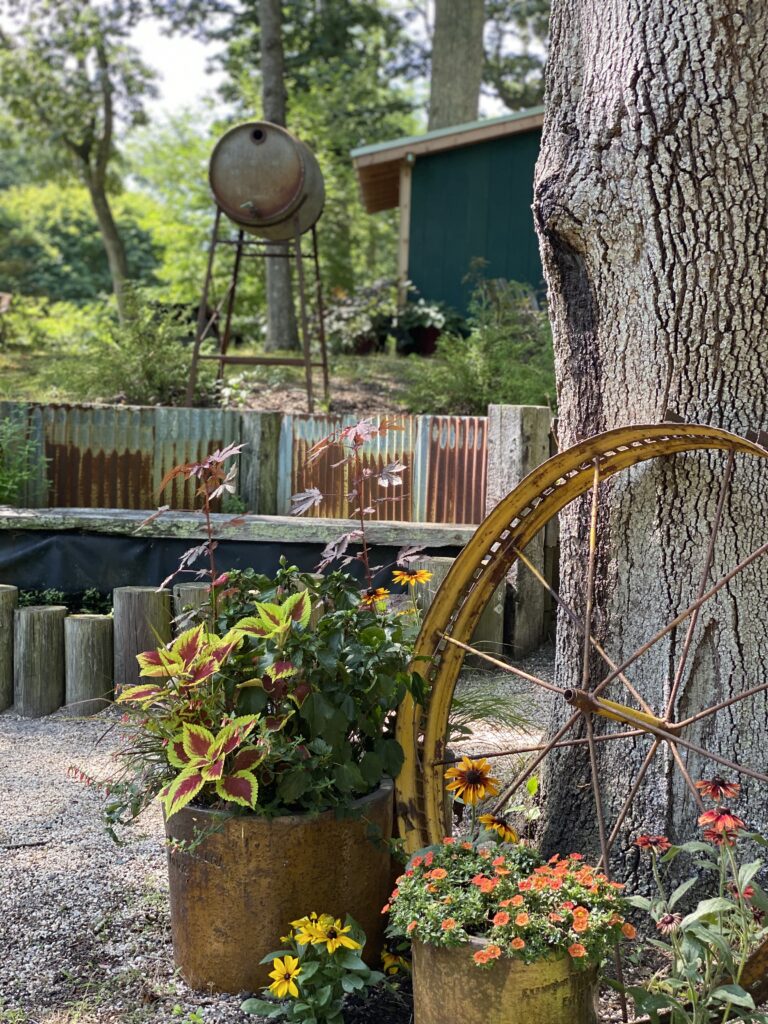 At the Peconic River Herb Farm visitors can buy gardening supplies, herbs, accessories, plants and flowers. However, it feels more like an experience than anything else.
Walk through over 14-acres of picturesque landscape, find the perfect spot to enjoy a picnic, or stroll with your family and enjoy all that nature has to offer without any expectation. Please allow several hours in your schedule to explore.
You can reserve special occasion photography sessions on the grounds which I highly recommend (should you choose to reserve a photographer, this is something you will have to book separately from the Peconic River Herb Farm).
1943 Pizza Bar – Greenport
Location: 308 Main St, Greenport, NY 11944
1943 Pizza Bar is nestled in a Greenport nook surrounded by a number of amazing eateries – one better than the next.
Although known for one of the most delicious brick-oven style pizzas on the North Fork, don't leave without getting an order of their famous meatballs as an appetizer.
Indoor or outdoor dining available.
Croteaux Rose Vineyard
Location: 1450 S Harbor Rd, Southold, NY 11971
Croteaux is a hidden gem on the North Fork that feels like you are walking into a lifelike Instagram carousel, thanks to the pleasing aesthetics and gorgeous scenery of the vineyard. The vineyard is actually the only one in the United States dedicated exclusively to making rosé wines.
Seating is already set up to cater to social distancing. Bring a designated driver, your mask, and put on your weekend best. Charge up your phone and have your favorite Instagram filter ready. And yes, children are welcome.
Bayview Farm Market Vegetable Farm Stand
Location: 5629 Sound Avenue Jamesport, NY 11941
Bayview Farms is a great place to stop and grab locally grown vegetables including beefsteak tomatoes, zucchini, peppers, green beans, and more. You can also purchase freshly picked flowers and some homemade jams and spreads. What a treat!
You must put visiting a vegetable stand on your things to do on the North Fork list, even if you only pick up an ear of corn.
Greenport Creamery
Location: 142 Main St, Greenport NY 11944
Greenport Creamery has a wide range of flavor options that you might have to make two trips during your stay out on the North Fork. Homemade ice cream, gourmet ice, hand-spun shakes, cakes, slushies, and more can be found on the menu here.
Perfectly positioned a few steps away from the water and the infamous Greenport Carousel, it might be worth a trip to this town for dessert alone!
Rottkamp's Fox Hollow Farm – Sunflower Maze
Location: 2287 Sound Ave, Calverton NY 11933
The Rottkamp's Fox Hollow Farm offers a walk through a sunflower maze for family and friends. For $10 a person, you can enjoy the colorful pathway as long as you wish.
In the past, the North Fork was known to draw people in for pumpkin patches and vegetable picking, but this year the sunflowers took over. Don't make a trip out East without enjoying one of these relaxing and beautiful adventures. There are plenty of things to do on the North Fork that don't involve veggies.
So, what do you think? Ready to give the East End a shot? Now that you know what my top activities to do on the North Fork are, do you think you are ready to set a date?