Clairol Root Touch Ups By Nice 'n Easy is a great solution for your in-between salon treatments. Women can easily work this into their weekly beauty routines because the at-home maintenance procedure is not difficult at all. In just a few steps, you can easily lighten or darken the base of your hair root without having to visit a salon.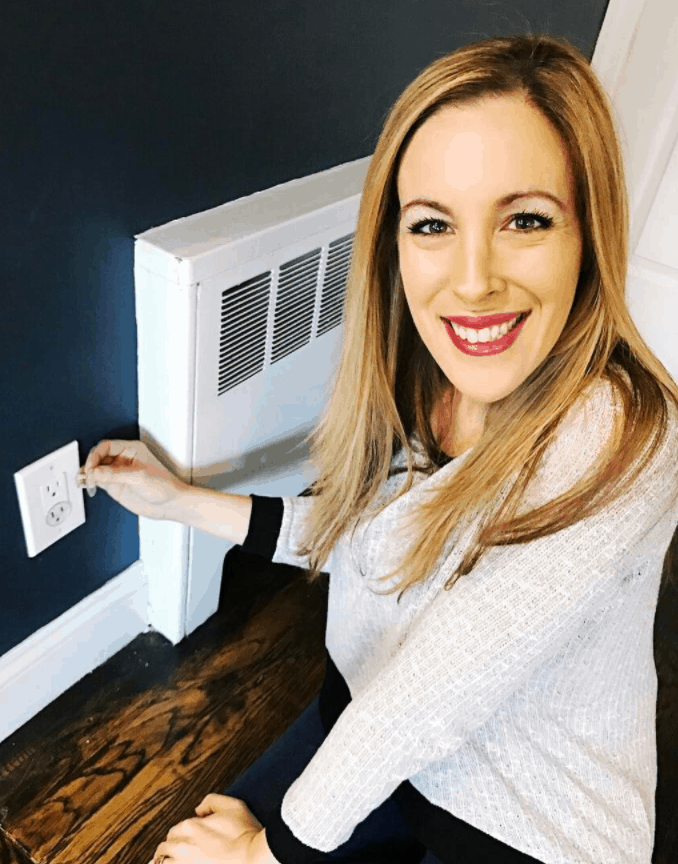 You know how I know it's time to head to the salon? When my four-year-old starts to point out that mommy has black and blonde hair. Yes! I usually let my roots grow pretty long in between appointments. I just don't have the time to get to my colorist as often as I should for root touch-ups.
As a full time working mother of three, it's just not that easy to find four hours on a weekend to give up to the process. But … if I'm being honest with you… I really don't LOVE the way I look once my dark roots grow in.
A bad hair day can absolutely ruin my day! Frizz is easy to fix, but a long root? I didn't think there was a solution – until now!
Clairol Root Touch Ups By Nice 'n Easy – In Between Salon Treatments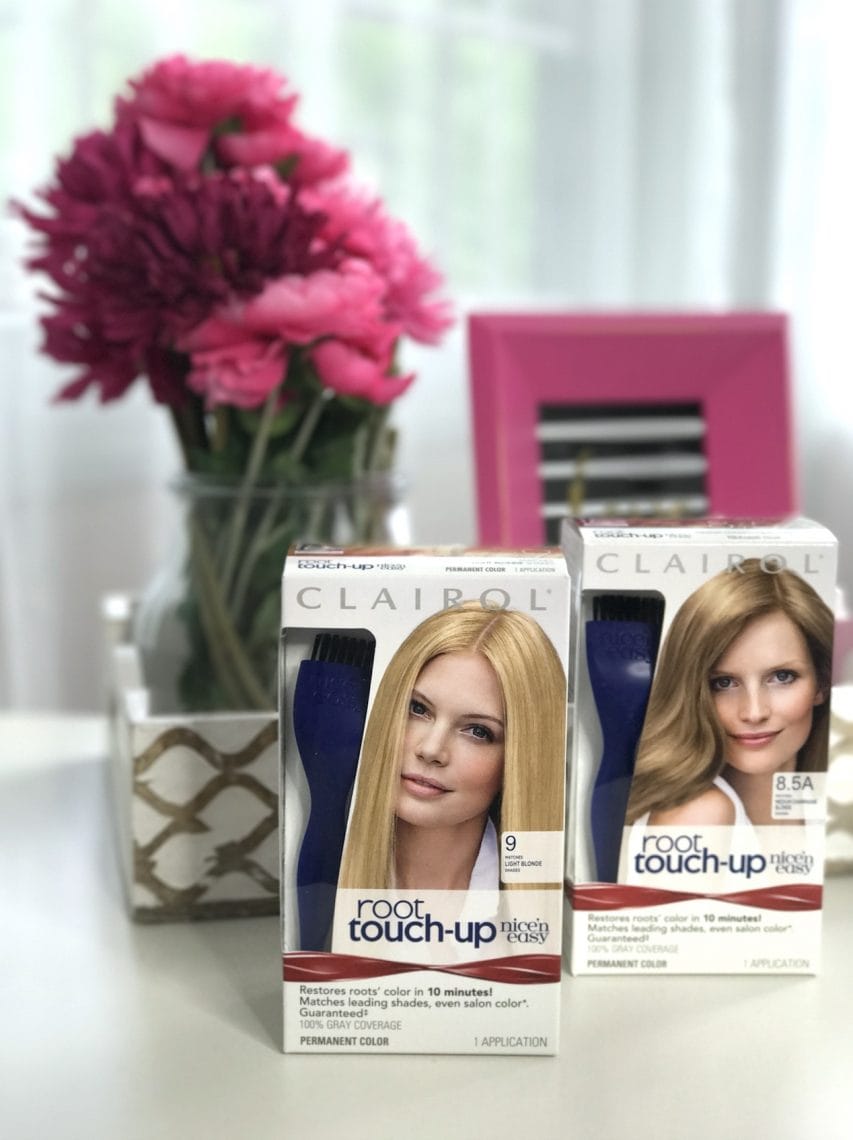 Say hello to Clairol Root Touch-Up by Nice 'n Easy! It was the first root maintenance product to ever hit mass market and was specifically formulated to help women erase their roots and grays while restoring color confidence in just 10 minutes. WHAT? Who doesn't have ten minutes!
I mean – even I have ten minutes!!! At-home hair color users and salon goers alike can feel confident and enjoy the hair color formula they've come to trust over the years.
I don't know why I haven't tried this out before. I mean – this is the EXACT solution that I've been looking for all along.
Of course, I am still going to go to the salon to get my highlights done. But, when time gets in my way and I can't make it to my colorist as often as I need, I can now use Root Touch-Up at home to hold me over. I LOVE THIS!!
How Long Does Root Touch-Up Last?
Root Touch-Up is specially designed to target new roots and grays with beautiful, permanent color in just 10 minutes and extends the life of hair color in between colorings. Root Touch-Up lasts up to three weeks and provides 100% gray coverage.
Three weeks sounds perfect to me! That's just about the time I need to get back to the salon.
Don't forget to take an allergy test 48 hours in advance of coloring! Also, be sure to apply color to dry hair that is free of styling product build-up. Have a clock ready for timing before you color*
Clairol Root Touch-Up By Nice 'n Easy: Step By Step Guide to Root Touch Ups
Set up a towel to protect your clothing. Be sure to put on gloves.

Place mixing tray on flat, stable surface.

Empty contents of Permanent Color Crème (1) tube & Color Activating Lotion (2) bottle into the mixing tray.

Using the Expert Control Brush, mix content in the tray until completely blended.

Brush or comb your dry hair into your preferred style.

Grasp the handle of the Expert Control Brush at the middle wide section. Turn the brush with your remaining fingers to part through your hair and apply the color without putting the brush down.

Part hair with the styling tip of the Expert Control Brush.

Apply the color mixture to your roots at the hairline around the face, part, and temples.

Be sure to saturate your roots with color

Once you've done applying the color, leave it one for 10 minutes.

Tip: For resistant grays or for lighter blonde shades, leave on for an additional 5 minutes.

When time is up, rinse.

Condition as needed.
The Results Are In From The Clairol Root Touch Up Application
I am so excited about my root touch-ups! I mean – check out these results! The last time I colored my hair at home… I was in high school! Honestly, I was totally AFRAID about the whole thing.
I thought that everything was going to turn ORANGE. But it looks so great! I have very dark brown hair naturally and to see that I can lighten my shade on my own at home… is so amazing. I just bought myself a few weeks. Woo hoo!
The process was seamless and I just love how it all turned out. The best part of it all – Caleb won't say that I have black and blonde hair anymore. LOL! Mom win! HA!
Clairol Root Touch-Up by Nice 'n Easy is available wherever health and beauty aids are sold for a suggested retail price of $6.99. Have you tried Clairol Root Touch Up before? What were your results? Would love to hear!
For more information, consumers can visit www.clairol.com or call the color experts at 1-800-CLAIROL.
Related Posts: