This All About Mom Printable is a Mother's Day questionnaire and a great keepsake for children to work, trying to see just how much their know about their parent. A true gift from the heart, it is the perfect gift for younger kids to create and a keepsake that mom will want to hold onto forever.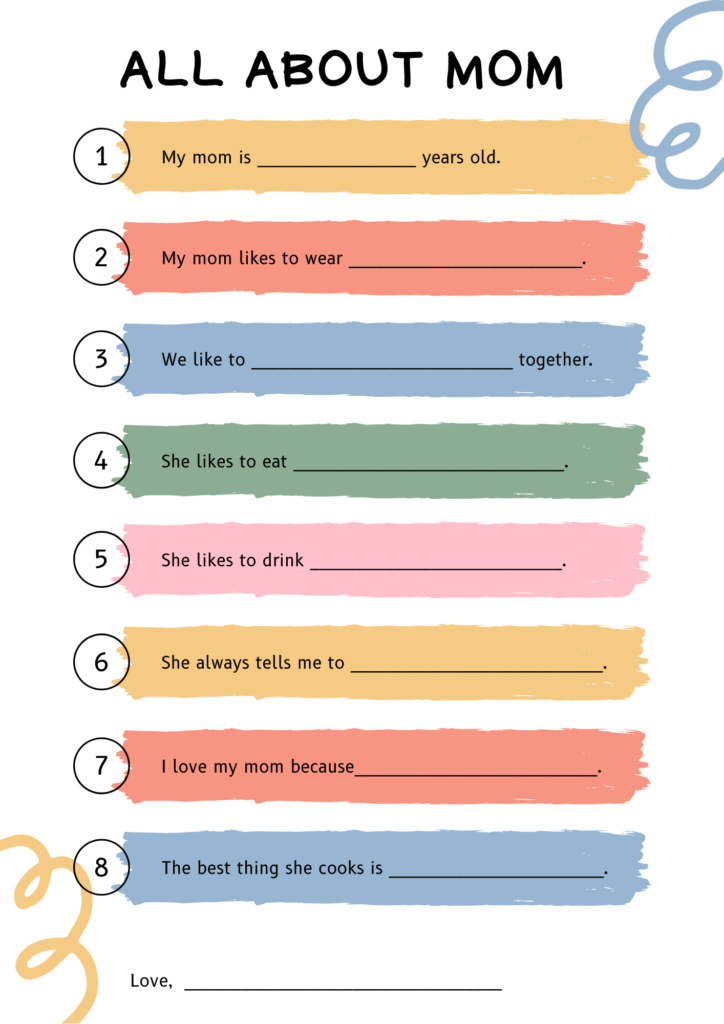 Mother's Day Questionnaire Printable For Kids
Parents love homemade gifts because their littles end up saying the darnedest things while creating them. It is just so much fun to read homemade cards from older kids, especially when it's a mom questionnaire. When I had my three fill out this mom worksheet, I got lots of silly answers, giving me a good laugh – one that I will always remember.
When children are in school, they typically receive these fun holiday handouts and I always love opening them up and reading the candid answers. Usually, I find that my children answer that I'm either 96 years old or 16 years old. Never an in-between! LOL! Gives me a chuckle every single time.
That's why I created a fun printable worksheet for you to download, filled with mom questions. Your young children can take their time filling in the blank questions and guessing their thoughts about who you really are in their own words. It's the perfect thing to do to gear up for a Happy Mother's Day! A fun gift that they can work on during alone time. Younger kids can ask older siblings for help.
Print on white cardstock to create a wonderful keepsake. This is truly the best Mother's Day present and is a great way to have the children involved in the gift giving process
Related: Father's Day Printable For Kids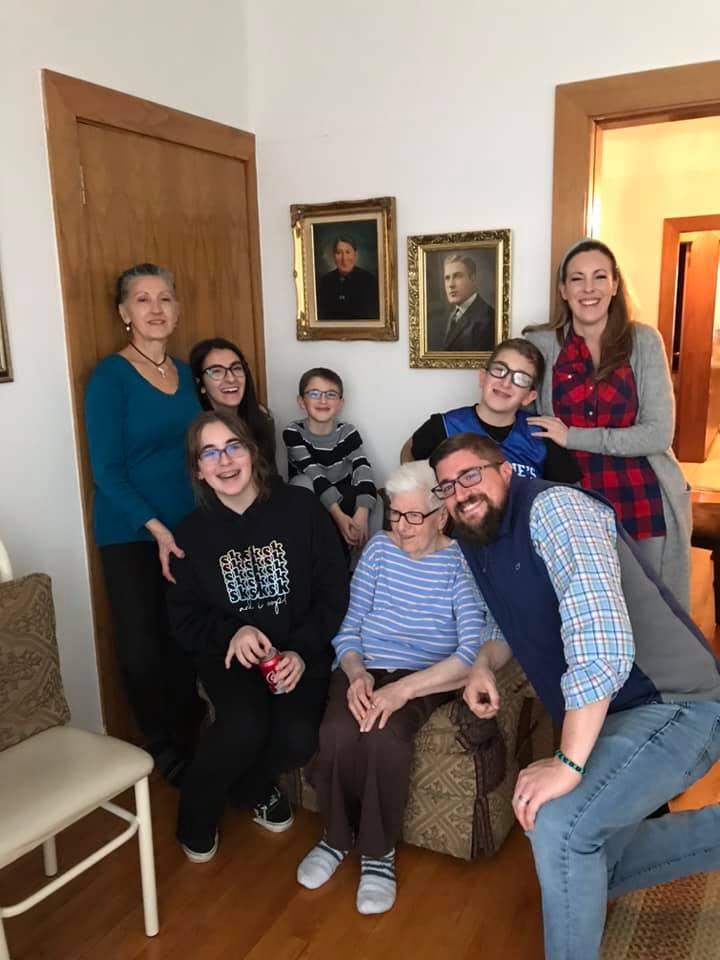 Family And Love
Do you have a spouse who would like to receive this gift idea? A mother who would enjoy seeing your answers? A wife who needs a big pick-me-up right now? Download this free printable and have your children answer the following questions:
My mom is __ years old.
My mom likes to wear ____.
We like to _____.
She likes to eat ____.
She likes to drink ____.
She always tells me to _____.
I love my mom because _____.
The best thing she cooks is ______.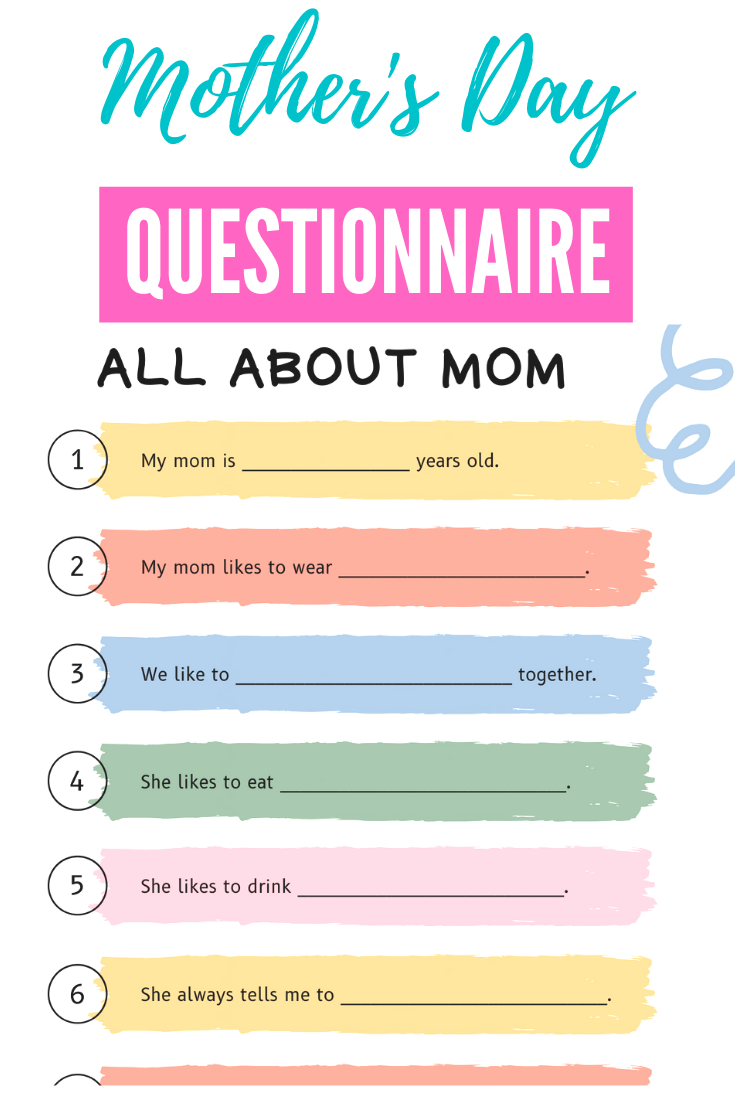 Print Your Mother's Day Questionnaire Here
Click here to print your All About Mom Questionnaire. Make sure that your printer is set to color because this handout is filled with spring designs! Bonus – have the kids draw a picture of mom on the back! What a fun surprise and a sweet keepsake at no extra cost.
Related: