This free Mother's Day questionnaire is a great printable for a child to fill out and gift to their mom on her very special day. A true gift from the heart, this DIY Mother's Day gift speaks from the heart and is a keepsake that parents will want to hold onto forever.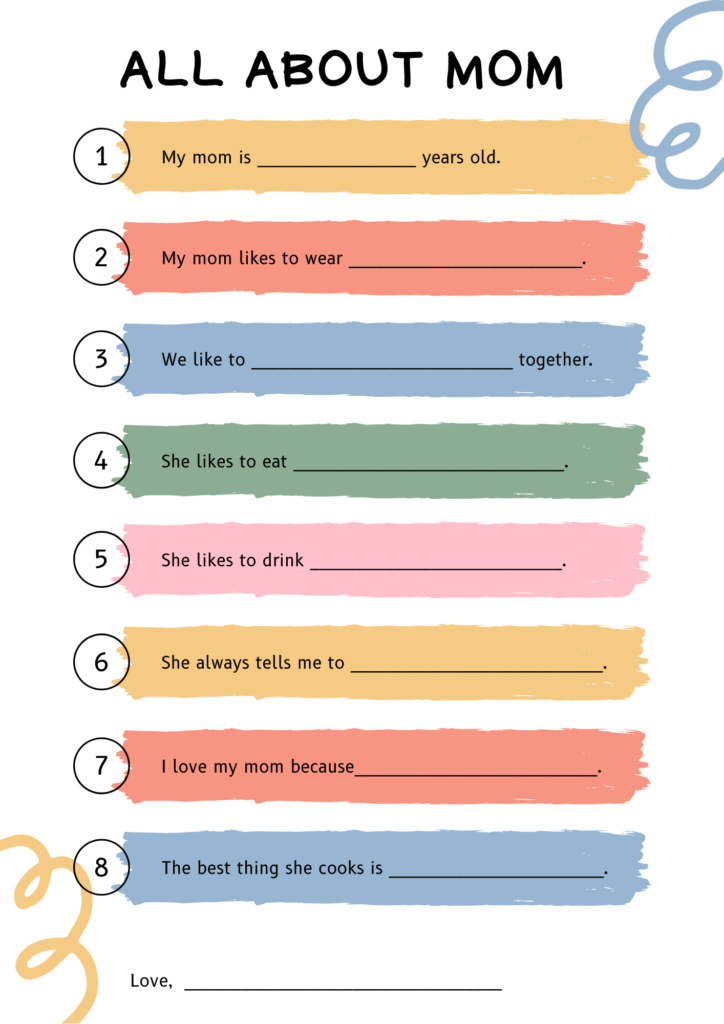 Mother's Day Questionnaire Printable For Kids
When children are in school, they typically receive these fun holiday handouts and I always love opening them up and reading the candid answers. Usually, I find that my children answer that I'm either 96 years old or 16 years old. Never an in-between! LOL! Gives me a chuckle every single time.
But Mother's Day Questionnaire handouts are really important to me because they act as a timestamp for the year. They help me remember my child's favorite foods and hobbies that they like to do with me and my husband. They give me a peek into their inner thoughts and I cherish every second of it all!
Related: Father's Day Printable For Kids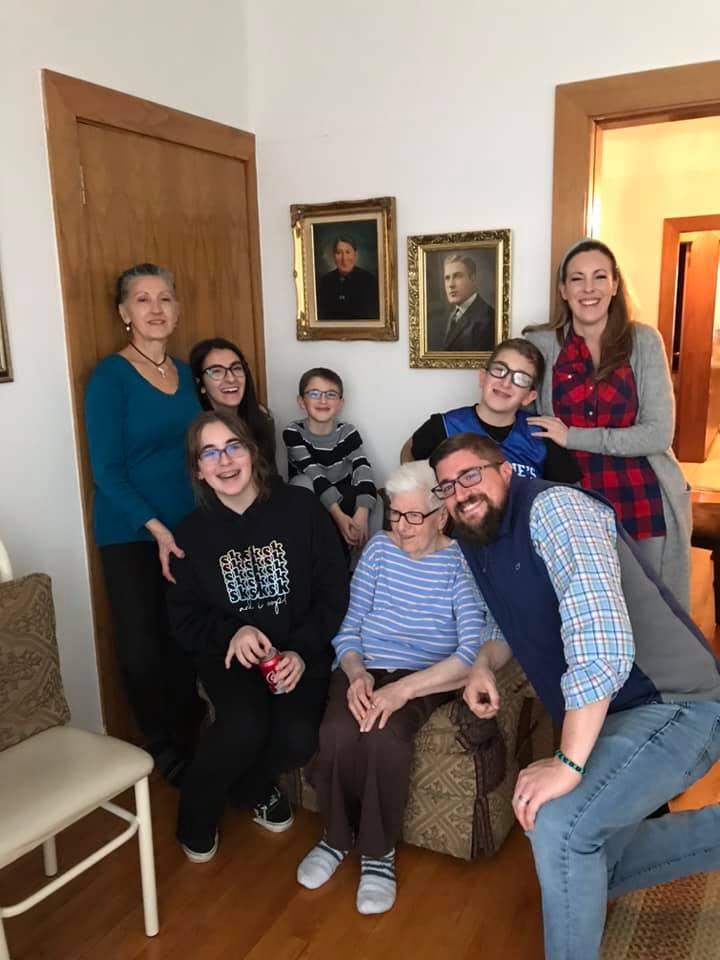 Family And Love
Do you have a spouse who would like to receive this gift idea? A mother who would enjoy seeing your answers? A wife who needs a big pick-me-up right now? Download this free printable and have your children answer the following questions:
My mom is __ years old.
My mom likes to wear ____.
We like to _____.
She likes to eat ____.
She likes to drink ____.
She always tells me to _____.
I love my mom because _____.
The best thing she cooks is ______.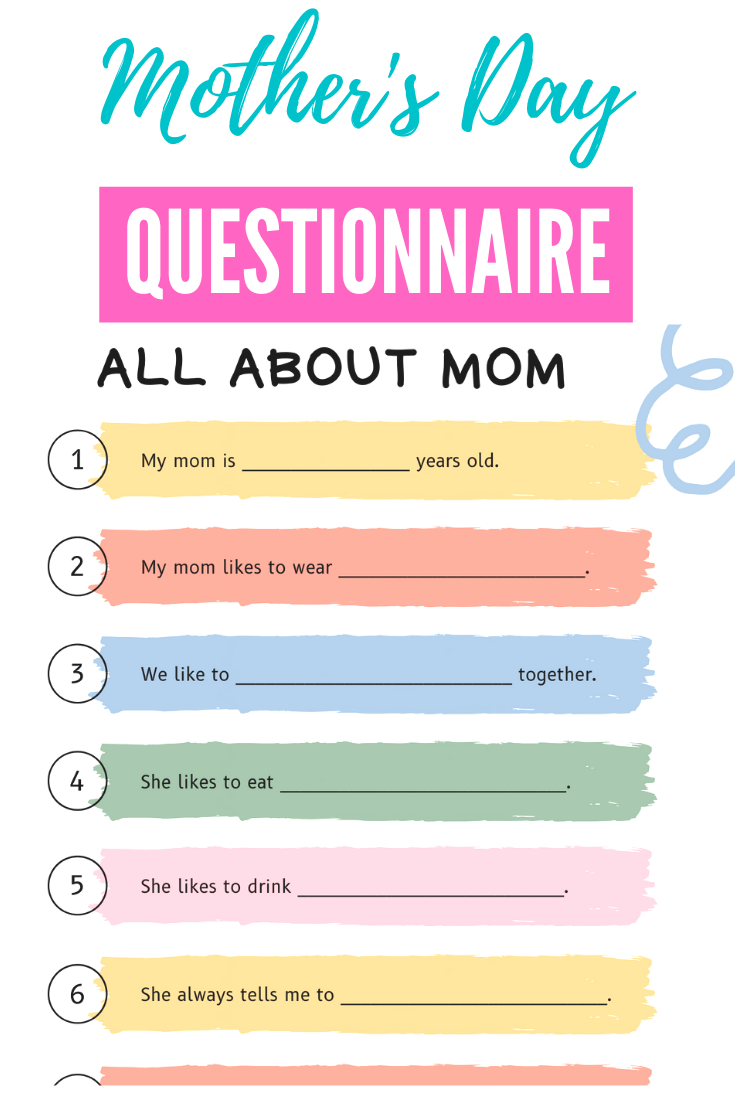 Print Your Mother's Day Questionnaire Here
Click here to print your Mother's Day Questionnaire. Make sure that your printer is set to color because this handout is filled with spring designs!
Related: