I had a few gift cards I needed to exchange and needed some options. Over the holidays, did you get any gift cards that you weren't too excited about?
Looking to find a way to get rid of them and exchange them for cash? Tired of holding onto all that plastic that you KNOW you will never use? Coinstar Exchange makes it easy to trade in old and unwanted gift cards and turn them into money – fast.
Easy Way To Trade In Unwanted Gift Cards – Find A Coinstar Exchange Machine
Coinstar Exchange kiosks — not to be confused with regular Coinstar kiosks that are simply coin counting machines — scan your unused gift cards with at least a $20 balance on them and offer you a price for your gift card after taking a fee for their service. Remember, the egift card machines aren't like those other machines where you add coins to the tray. It's completely coin-free.
Great news, right? Coinstar Exchange has machines all around the country that allow you to trade in your gift cards in exchange for money. So, I no longer have to be stuck with Home Depot cards if I'm not in the market for any home renovations. Theses are the cash for gift cards kiosk you've been looking for!
As an added bonus, no one will get mad or pass judgment when I make the return. I can just go about my business, swap cards for store brands that I like, without any issues.
Often times, we receive gift cards that just don't make sense for our family and we end up never spending them which is a true waste of money. Now, we can exchange these gift cards into cash in just a few minutes.
How To Find A Coinstar Exchange Machine Near Me
I hate to say it, but we always don't get the gifts that we want and now – thanks to Coinstar Exchange – I found the perfect solution.
When I need to exchange gift cards because my family just doesn't even KNOW ME, I now know where to go. This way, there's no feelings hurt, either. I can quietly make the change myself.
First, I went to the website and searched my zip code to find the nearest kiosk. Then I searched for the bright yellow kiosk within the Super Stop & Shop that popped up in search. You will find most around stores and restaurants.
Odds are you will be able to find a Coinstar Exchange kiosk location close to you as well. There are so many participating locations throughout the country.
Related: Where to Get Quarters During The Coin Shortage
The company conducted a consumer survey that found 37% of people who received gift cards as gifts last year still haven't used them all! I'm am absolutely one of those people! This was so perfect for me. Is that bad to say? I'm not ashamed to admit it. LOL!
When you don't use your gift cards, what ends up happening is your balance starts to decrease. That's no fun. This is a great solution for people who just want to get rid of these gift cards and move on with their lives.
As a reminder, when you use one of these machines in the United States, you will incur Coinstar Fees. But they will clearly be defined PER gift card you submit. The way Coinstar works is that they tell you everything UPFRONT.
Does Coinstar buy gift cards?
Yes! I think this is the beauty of these machines. The process is incredibly simple, too. When I arrived at the closest kiosk, all I had to do was scan the back of the Home Depot card and typed in the pin.
At that point, I was offered a rate. I didn't have to accept the rate. I could choose to take it or leave it.
If I chose to accept the offer, which I did, the kiosk asked me to input my driver's license and email for identity verification. Do not forget your license!
What Is The Coinstar Gift Card Exchange Rate?
The Coinstar gift card Exchange rate is up to 85% of the value of the gift card. Each card varies. You need to have at least $20 on the card to be able to use the system. Those are two hard fast rules.
You will need to bring these items to the Coinstar kiosk:
Your state-issued driver's license or ID.
Your Visa, MasterCard, American Express, or Discover credit card or debit card.
You may also need your cell phone, so please have it handy.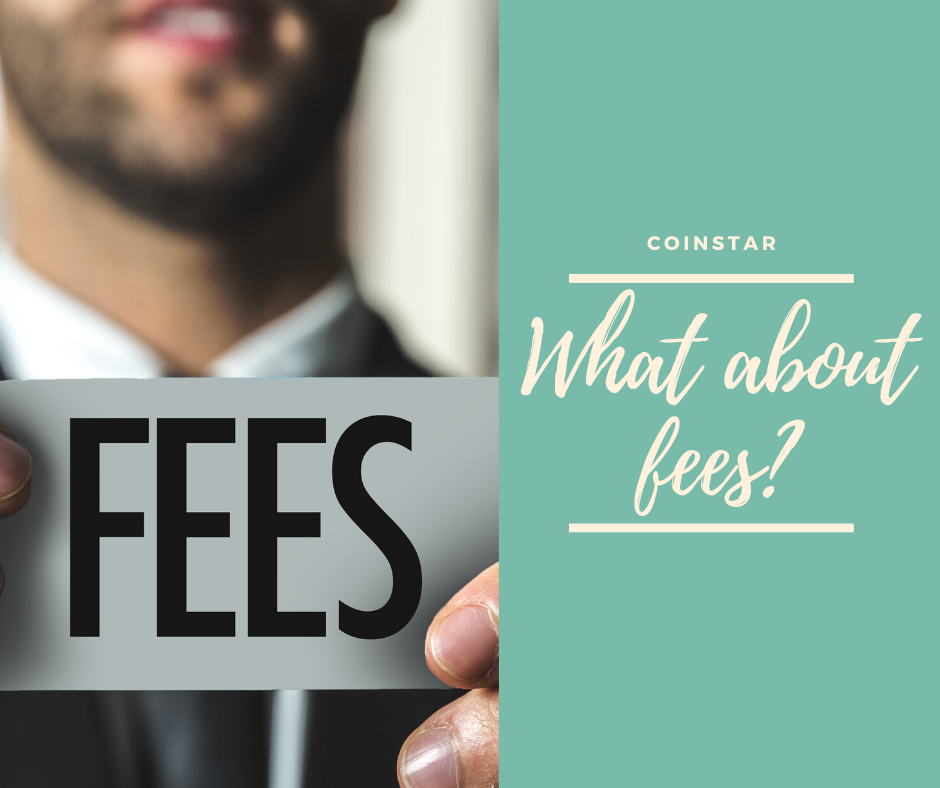 How much does it cost?
If you want to exchange coins and not gift cards, you will find that the fee is currently set at 11.9 percent of the value of the coins you're exchanging. That turns into roughly $12 for every $100 in coins you feed to the machine.
Where Can I Exchange Coins For Cash?
Ready to cash in your coins? Coinstar Machines (and cash for gift cards kiosks in general) allow you to exchange coins for cash. But remember, this isn't a free coin counting service – they do take a percentage fee. These machines are different from the gift card exchange machines.
As a reminder, they cannot accept Eisenhower silver dollars, 1943 steel pennies, pure silver, commemorative or foreign coinage. This sell gift cards kiosk machine has a limit of $2,000 per transaction.
What gift cards are accepted?
Though Visa, Mastercard and other bank-issued gift cards are accepted at a wide range of places–online, in stores, over the phone–they cannot be sold for cash at a Gift Card Exchange kiosk.
*this is a sponsored post