If you plan on celebrating Easter in New York and don't know where to begin, I have several options for you to consider for your family. Easter NYC style has so much to offer because each borough has their own unique spin to the Christian holiday.
Whether you are spending time in Brooklyn, making reservations for a NYC Easter Brunch, or planning on having an Easter egg hunt in Manhattan, I am sure you will find something fun to do with the kids during this festive and holy season.
Easter In New York – Fun Things To Do With The Kids On Easter (NYC Style)
The great part about Easter in New York is that it pretty much spans over several weeks. You will find weekend activities available for about a month which is perfect for travelers and locals alike.
Personally, my family typically likes to make sure we attend the NY Easter Parade, an egg hunting activity, some sort of DIY craft – like an Easter bonnet creating class – and then round it all out with some sort of dessert – like bunny cupcakes!
Before you head to the parade, make sure you dress your children up in their Sunday best and work on their bunny makeup! I have a few bunny makeup tutorials for you to check out. You do not want to miss that post.
There are so many fun things to do in NYC during the Easter season – you just have to decide which events you want to spend your time visiting.
Easter Parade and Easter Bonnet Festival
When: Sunday, April 12th
Where: Midtown
What: This New York City tradition stretches back to the 1870s. So, if you are thinking Easter NYC style – this is it! Starting at about 10am and continuing until 4pm, the parade marches north on Fifth Avenue, from 49th Street to 57th Street. The best place to watch is from the area around St. Patrick's Cathedral.
Personal Note: Please don't miss the NYC Easter Parade. It is just so much fun and I know that your children will truly enjoy it. You don't have to get dressed up to enjoy it, either! Come as you are. 😉
The Spring & Easter Market
When: Sunday, April 12th
Where: Grand Bazaar NYC 100 W 77th St, New York, NY
What: Come hungry and expect to discover one-of-a-kind, rare and limited-edition fashion, home goods, jewelry, skincare, furniture, stationary, art and more!
Sign Up: Event is free Sign Up – Click here.
Easter Kids Party NYC
When: Sat, Apr 11, 11 AM – 1 PM
Where: Doha Nightclub NYC 3834 31st St, Queens, NY
What: Your kids will get to meet the Easter Bunny, and get treated with music, sweets and a lot of dancing. Magic show and a balloon egg hunt. All you have to do is bring your kids and grab a basket.
More Info: www.EasterKidsParty.Com
Easter and Springtime Festival – Easter In New York
When: Sat, Apr 18, 12 – 3 PM
Where: Highbridge Recreation Center 2301 Amsterdam Ave, New York, NY
What: Join us for an Easter and Spring Festival at Highbridge Park and Recreation Center! Stop by and say hello to our Easter Bunny and participate in an egg hunt, arts and crafts, face painting, jumbo games, and more!
Sign Up: Required but FREE – Click Here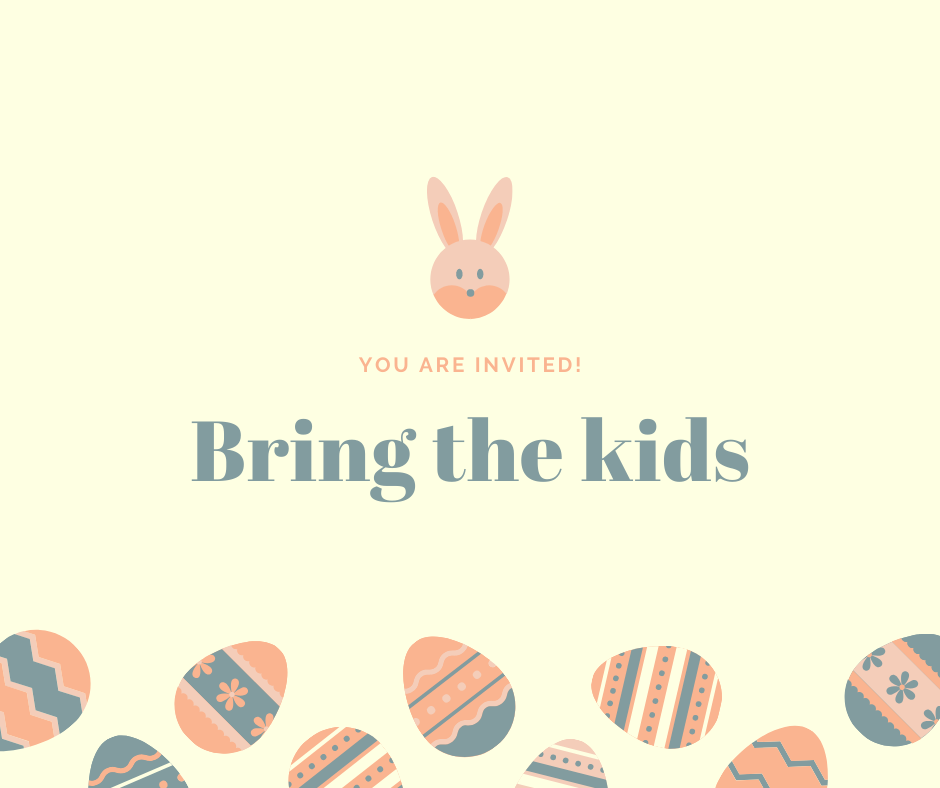 NYSoM 8th Annual Easter Eggstravaganza
When: Sat, Apr 11, 2 – 6 PM
Where: Rodale Pleasant Park Community Garden 437 East 114th Street New York, NY 10029
What: The Great NYSoM Easter Hunt (Groups of 20 Children participate in the hunt every 10 Minutes; There will be 25 Hunts Altogether; First Come First Served: Egg Hunt for Ages 12 and under)
Sign Up: Free but required – Click here
Easter Weekend Cruises – Easter In New York
When: Fri, Apr 10, 12 PM – Sun, Apr 12, 2 PM
Where: 61 Chelsea Piers, New York, NY 10011
What: Celebrate Easter aboard Spirit with a delicious buffet, engaging DJ entertainment, dancing and amazing views of the NYC skyline.
More Info: http://spiritcruises.com/
Personal Note: I love Easter cruises! It's such a perfect way to get to see a different view of Manhattan while still celebrating the holiday.
Green Meadows Farm Brooklyn Easter Egg Hunt 2020
When: Sat, Apr 4, 2020, 10:00 AM – Tue, Apr 14, 2020, 4:00 PM EDT
Where: Aviator Sports and Events Center 3159 Flatbush Avenue, Brooklyn, NY 11234
What: Brooklyn's favorite Easter Egg Hunt is with Green Meadows Farm at Aviator Sports & Events Center featuring our new Bunny House! Plus, your children will love the search for colorful eggs filled with treasures at our Annual Easter Egg Hunt!
Sign Up: Free but registration is required. Click here
Harlem Easter Weekend Gospel Celebration – Easter NYC Style
When: Sat, Apr 11, 11 AM – 12 PM
Where: Mt. Olivet Baptist Church 201 Malcolm X Blvd, New York, NY
What: What better way to celebrate Easter while in New York City than with a gospel concert by Bishop Nathaniel Townsley, Jr. and Jubilee II
Sign Up: $20 – click here.
Easter Kids Boat Party Cruise (2:30 PM-5:00 PM)
When: Sun, Apr 12, 2:30 – 5:00 PM
Where: Skyport Marina 2430 FDR Dr, New York, NY
What: Boarding 2:30 PM // Leaves at 3:00 pm-5:00pm
Sign UP: Advanced tickets $35 – Click here
Easter Bunny Cupcakes (Ages 2-5 w/ Caregiver)
When: Sat, Apr 11, 9 – 10 AM
Where: Taste Buds Kitchen 109 W 27th St, New York, NY
What: Join us as we celebrate the best way we know how, by whipping up a fresh batch of oh-so-delicious Bunny Cupcakes complete with cute pink ears and a bright shiny nose.
Sign Up: $45 Click here
Personal Note: I always like to sign my children up for a food related holiday craft whenever I can find one! This event looks like a lot of fun.
Easter Bonnet Competition – Easter NYC Style
When: Mon, Apr 20, 12 AM – Tue, Apr 21, 12 AM
Where: Minskoff Theatre 200 W 45th St, New York, NY
What: More information here.
Easter Bunny Photos
When: Mar 20 – Apr 11
Where: Queens Center 90-15 Queens Blvd, Queens, NY
What: The eggs are in the basket and the chocolates are wrapped: now it's time for your bunny snap! Round up the family, put on your best, flash a smile and we'll take care of the rest. Easter Sunday is right around the corner!
Easter NYC Style
Between Easter parades and bonnets festival dates, Easter brunch reservations, Sunday mass, a Manhattan cruise and time well spent with the family – there is no better time to visit NYC than during the Easter holiday season.
I hope you were able to choose something to do during Easter in New York. Looking for more Easter ideas? Be sure to visit my Easter section for crafts and recipes!