Thinking about getting a few Disney tattoos and looking for ideas? Yeah, me too. I know which one I want and I know exactly where I am going to put it. But that is another story for another time.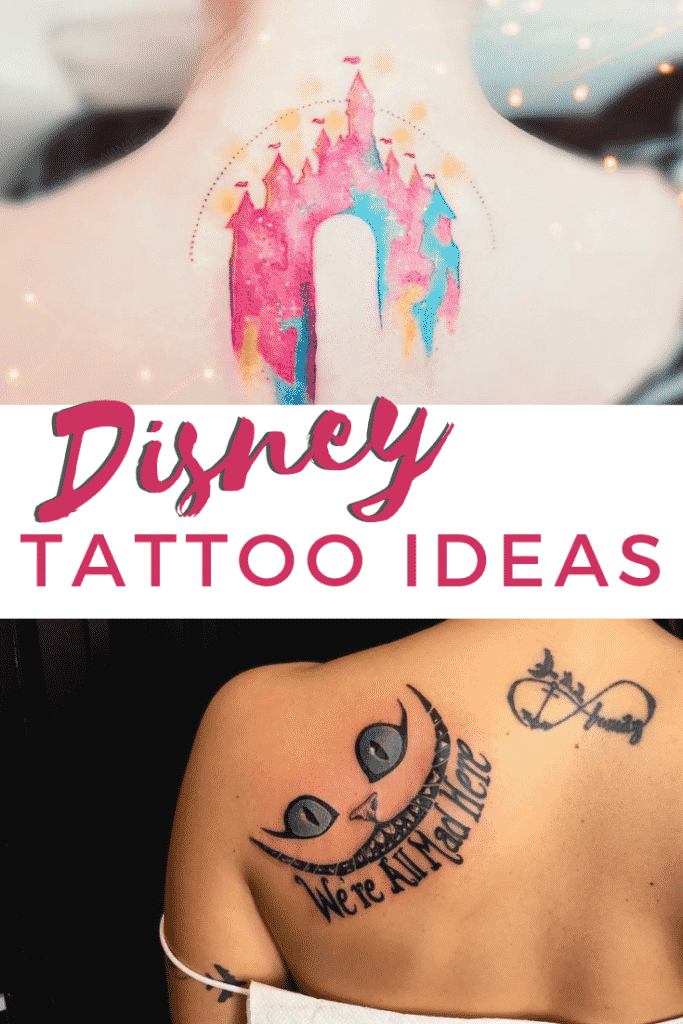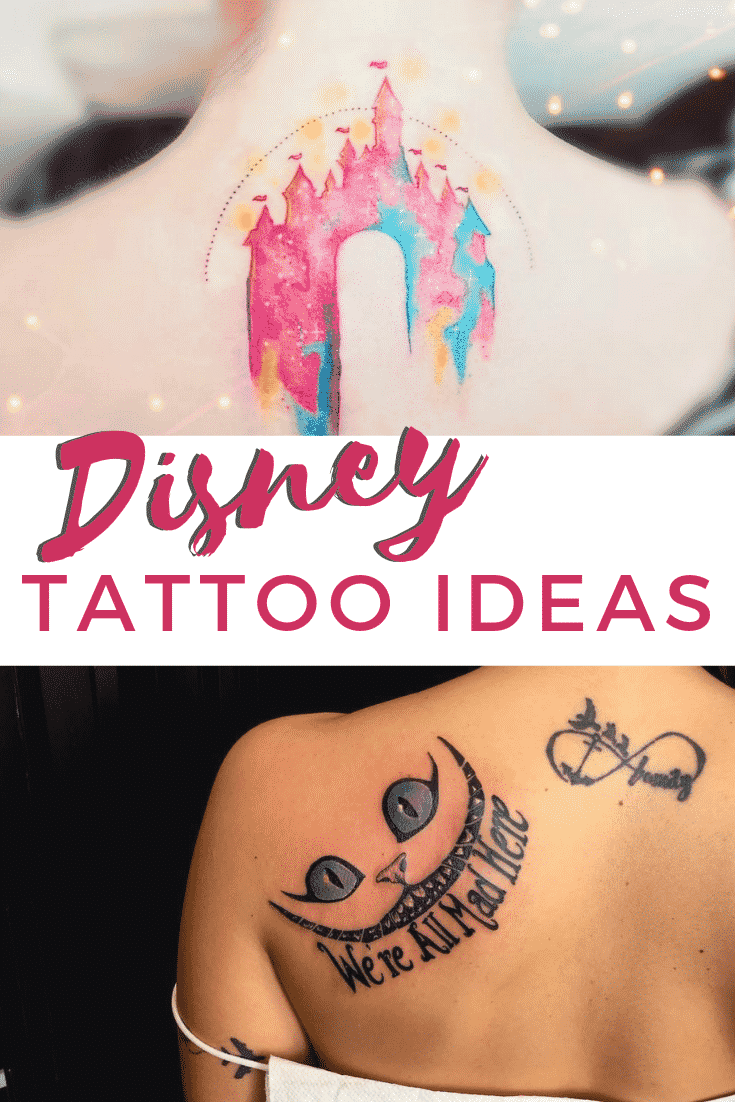 I've written about that personal experience on my blog before, but today I thought it would be fun to look at some super awesome inspiration that I found online.
I ended up spending quite a bit of time searching online about Disney tattoos and fell down a deep, dark, white rabbit hole. What did I end up with? A whole lot of pixie dust and magic!
The creativity that these Disney fans came up with was awe inspiring. Long gone are the days of tattooing mouse ears. Although… not for nothing, that works too!
Instead, Disney lovers put their imagination to the MAX and really personalized such incredible designs. Here are some of my favorite Disney tattoos ideas.
Disney Tattoos – Ink Ideas For Women
I thought this Disney charm tattoo was special because it incorporated so many special people from her life. If you read her caption, you will see that each charm is associated with someone she holds near and dear in her life.
This isn't something you will find in a book! Custom, special, and one of a kind. I love it! Small Disney tattoos pack just a big of a punch as large ones.
Disney Princesses all across your knuckles? WHUT? I would have never thought of this tattoo design. Truly what an interesting way to showcase your favorite leading ladies.
Even Miss Minnie Mouse got a spot on one of her hands. Disney princess tattoos are everywhere – make no mistake. But this is a different way of displaying them. View this post on Instagram
I don't know why, but this Mulan tattoo almost teared me up. I love the fact that this woman can see a fearless warrior dancing on her arm whenever she wants.
Mulan represents so many things to so many different people. Truly – a simple drawing, but a powerful one at that. I love this Disney character tattoo!
Related: Ultimate Disney Packing List
I'm a sucker for quotes and man, is this a beautiful one. Just look at that watercolor effect as well. Ohana means family makes for a great tattoo quote.
Beauty and the Beast tattoos come in a variety of shapes and sizes, but something about this one really draws me in. I love how incomplete – yet how telling this picture is! What a great design.
Is anyone else totally geeking out about this Haunted Mansion tattoo or is it just me? This is an obscure, true Disney fan tattoo, right?! Love it!!!
The Aladdin movie is coming out, so how could I not include this genie tattoo? How cool would that be if you could have access to a lamp that you could run whenever you want? I wonder if it works?!
We can't have a Disney tattoo roundup like this without the Disney castle tattoo, right? I love both the coloring the placement.
Holy Smokes. Sign me up – check out the details and emotion that comes across in this Merida tattoo!
I love these Disney tattoos. Check this one out! Never grow up!! It's a trap. Words to absolutely live by.
Of course, you could always have a little fun and get a little creative with your designs. Make them a bit different and off the normal Disney path.
This one really stands out to me. I love the way Ariel looks! I will end things with one of my favorite movies because I love Halloween.
At the end of the day, Disney tattoos will help you either express your love for your favorite scene, song, character or favorite Disney moment.
If you are a fan, you are a fan for LIFE. Am I right? Do you have any Disney tattoos? Leave a link in the comments in you do.
Related Posts: