Last night, I spent an evening with the Long Island Medium, Theresa Caputo. I attended a fundraiser dinner for the STEVEN PETILLO FIELDS OF DREAMS FOUNDATION. It was an amazing cause and close to my house, so I thought it would be a great night out with friends.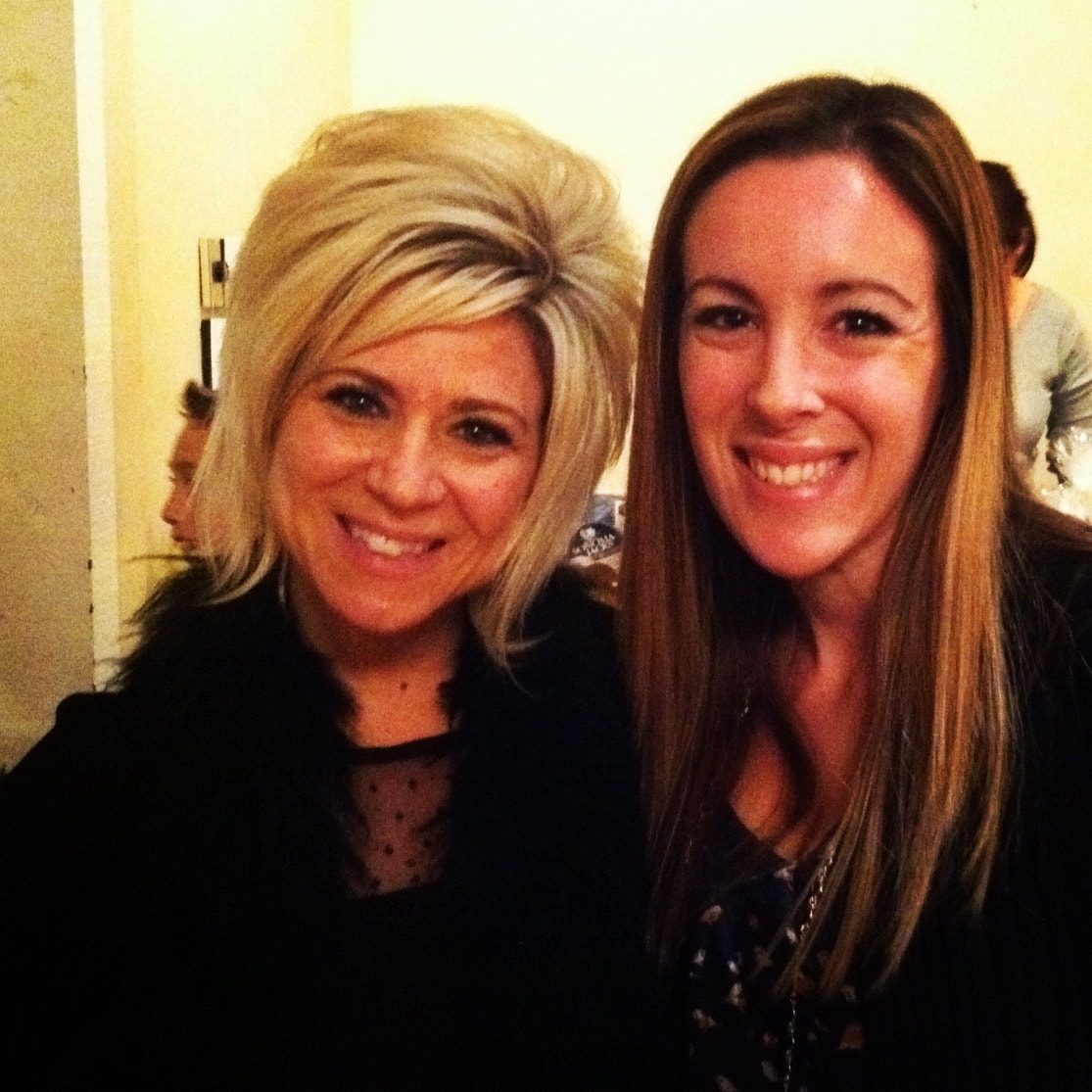 Theresa Caputo – The Long Island Medium (one of my favorite shows)- was the talent so to speak. She walked in larger than life – her personality just as fun and vibrant as you see from her reality show. Everyone was very excited to see if she would pick them for a reading.
My Evening With The Long Island Medium – Theresa Caputo
In the beginning, I was silently hoping she would come to my table as well. And then I heard her first reading to a woman who lost her son. And everything changed. I won't go into the actual stories because:
a) they aren't mine to tell
b) I don't have the energy to retell them
Psychic Readings By Theresa Caputo
As SOON as I heard that first story, I started to repeat over and over in my head, "Don't pick me. I don't need it. Anyone who wants to talk to me – GO AWAY. Now is NOT the time. I DON'T NEED IT" – almost like a broken record. There were so many families who lost their babies… I cannot imagine that heartache.
I cried so HARD last night and I cried for 2 hours straight. The loss that was suffered in the room was too much to handle. I always joke to friends and say that I'm an empath because I am SO sensitive to emotion. Well, last night I went to sleep with a MAJOR migraine because of how many tears I shed.
I know people don't believe in this sort of thing… and this post isn't intended to bring up any religious debate. But I will say this – everyone left last night with a sense of calm instilled in them. Life does go on. Our loved ones are still with us and they are at peace. It was a beautiful thing and I was so happy to have been part of it.
Theresa Caputo Appointment
I know I mentioned a few months ago that I reached out to Theresa Caputo's people and asked to be placed on her list. I think the wait is around 3 years or so. When it comes up, I will still most certainly go (if I don't have to mortgage out my house) but I almost don't need to anymore. Everyone is ok. Everyone is waiting for us. Everyone surrounds us with love. While I didn't get a personalized message, that one came through loud and clear. Theresa truly has a gift.
Is Theresa Caputo A Fraud?
Listen, a lot of people have emailed me over the years asking if I think that Theresa Caputo is fake or a fraud and I just don't think so. I sat there and watched her walk around the room talking to one person to the next and knowing the smallest of details.
Could she be wearing a piece in her ear? I don't know. Maybe. I mean – I suppose ANYTHING is possible. I'm from NYC. I have trust issues. But, I don't think that's what is going on. I don't think Theresa Caputo is being fed any information. I really do think that woman has a gift.
I can't say – first hand – because I never had a personal reading. But I did sit in a room for several hours and see people collapse with love and hope and joy. Theresa Caputo is a real medium. I really think it's true.
Theresa Caputo Appointment Prices
According to Theresa's website, her readings range $50 to $175 depending on if the reading is for one person or for a group. The problem you will face is getting an appointment. There is a huge waitlist to get to have your sit down. Good luck!
Personally, I think Theresa Caputo's appointment prices are fair considering how popular she is and I think she could probably triple her rate and still have a full calendar. So, it's nice that she is keeping her numbers at that level.
Related: