Easy Christmas Craft For The Kids: Frosting Ice Cream Cone Trees

I had a play date last week and wanted to do something fun with the kids. I've seen this done a million times on Pinterest and decided to put my spin on it. It' basically s a play on the gingerbread house. We make gingerbread houses every year but they are so messy and hard and complicated. I really didn't want to deal with it this time around. Instead, I opted for Frosted Trees instead. We made a sugar forest! Come on now — how much better is this?! The kids needed NO HELP from me. And isn't that what we ALL WANT THESE DAY — a craft where we don't have to be LEANING OVER OUR KIDS PRACTICALLY DOING IT FOR THEM anyway?
So — here's what you need:
ice cream cones
coconut flakes
variety of decorating candies 
marshmallows
green frosting – buy it already green and do yourself a favor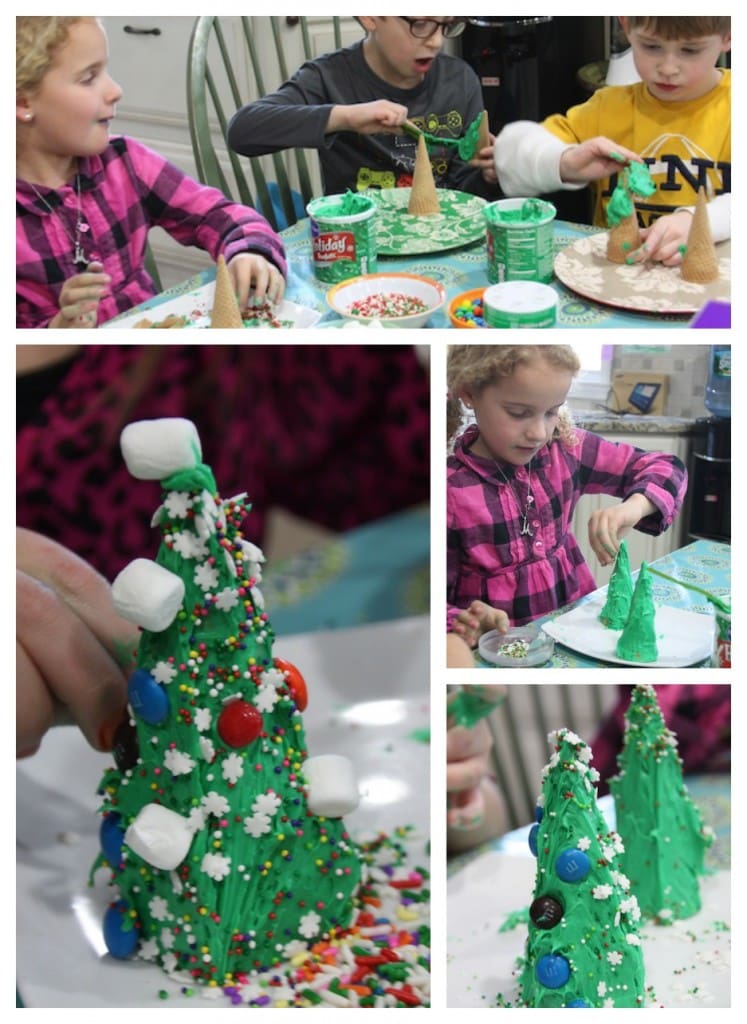 Give each child their own plate and let them go to town. Tell them to decorate the cones first with frosting and then to place the candy however they'd like. There is no WRONG WAY. Another plus to this craft! You don't have to line up walls and doors and windows. It's just all good.
And messy — did I mention it's messy?
Sprinkle a plate with coconut flakes to make it look like it's filled with snow and transfer the Frosting Trees. So much fun!!! I love this craft!