This Bisquick dumplings pressure cooker recipe is a great one to keep in your back pocket. Chicken And Dumplings is a hearty recipe that your entire family will enjoy. We had Pressure Cooker XL Chicken and Dumplings and they were fantastic. I cooked my first real meal yesterday but I needed a little help. Everyone chipped in because we were all in the mood for some Bisquick Dumplings and I am so happy that we pulled together to make them while I was on bed rest because they were such a treat. This pressure cooker recipe is a real treat and a true show stopper. You need to check it out.
The full recipe for Bisquick Dumplings is below. ONE MISTAKE I HAVE TO NOTE: I used bone-in chicken. HORRIBLE mistake. It all separated and I had to pull the bones out before I served to the family. Learn from my mistake. Do not use bone-in chicken. I repeat! DO NOT USE BONE-IN CHICKEN. I am technically on bedrest and barely have my life in order. I can sit up for about 20 minutes a day and I didn't use it to think about what type of chicken to put in my pressure cooker. UGH. (Again sorry)
Pressure Cooker Recipe: Pressure Cooker XL Chicken and Dumplings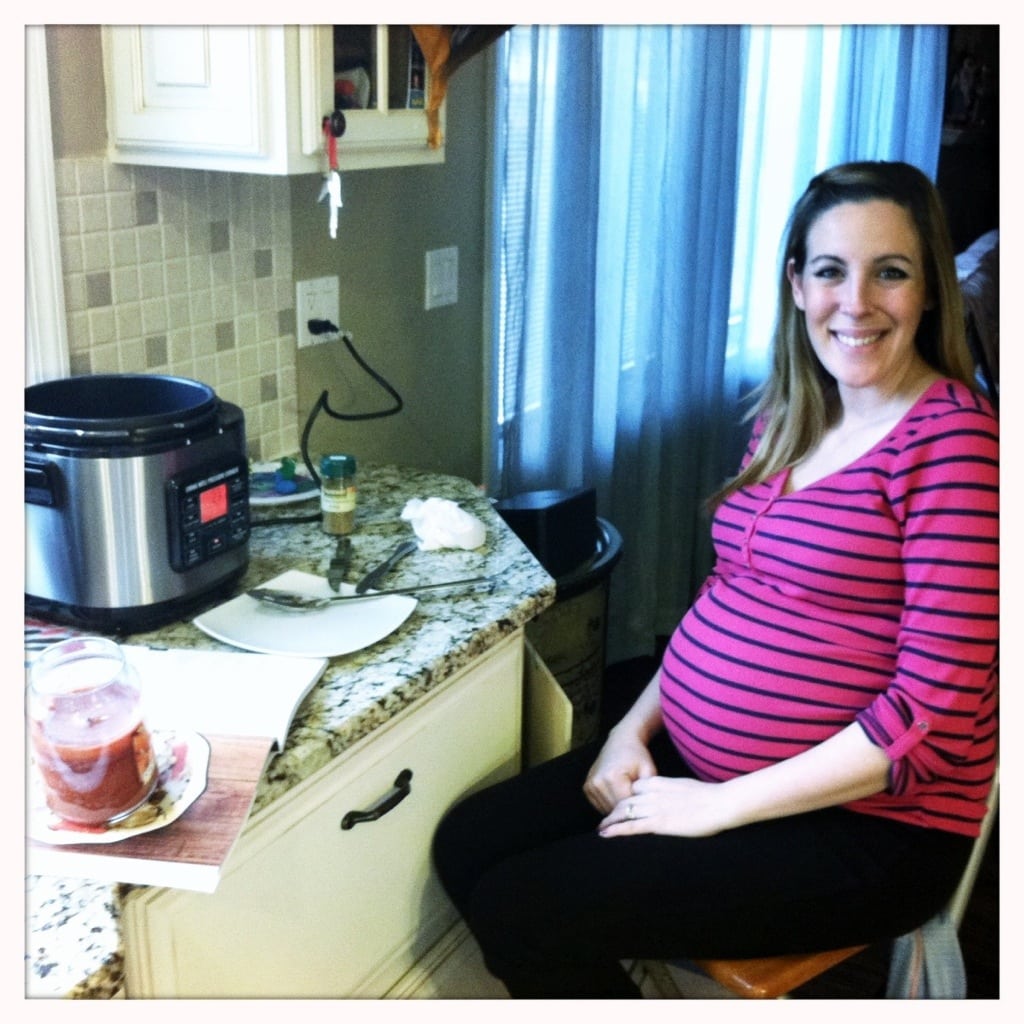 All in – the entire meal took about 25 minutes to make. Not sure what it would take you if you didn't use a pressure cooker. And it was DELICIOUS. I mean – out of control delicious!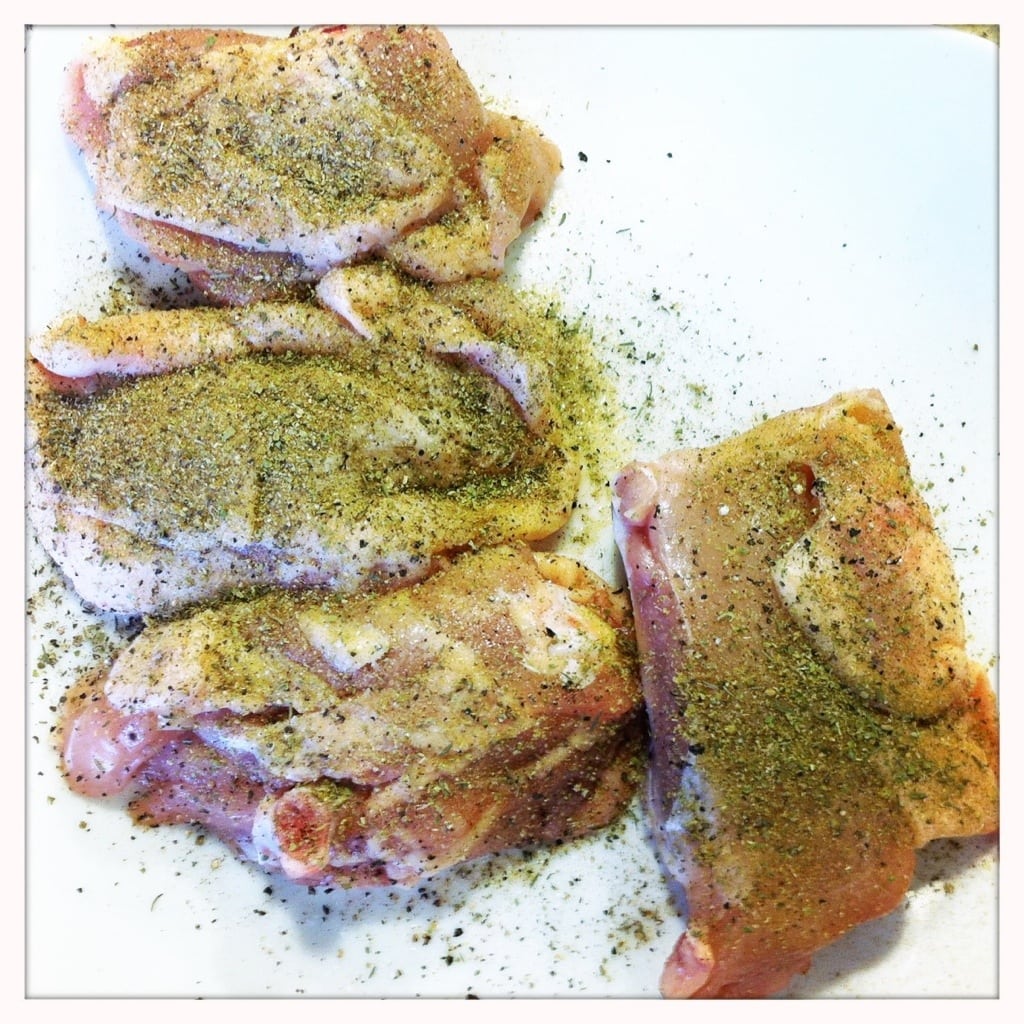 Pressure Cooker Recipe: Chicken And Dumplings
Ingredients:
2 pounds of boneless, skinless, chicken thighs (I made the mistake of leaving it on the bone – NOT a smart move)
4 tablespoons of butter
1 large yellow onion diced
5 ribs of celery chopped
1.5 cups of baby carrots chopped (more if you like them)
1.5 cups of frozen corn kernels, thawed
5 cups of chicken stock
1 3/4 Bisquick baking mix
1/4 cups of heavy cream
2/3 cups of milk
Salt and Pepper
2 teaspoons of oregano
1/4 cup of Parmesan cheese
2 teaspoons of poultry seasoning
Directions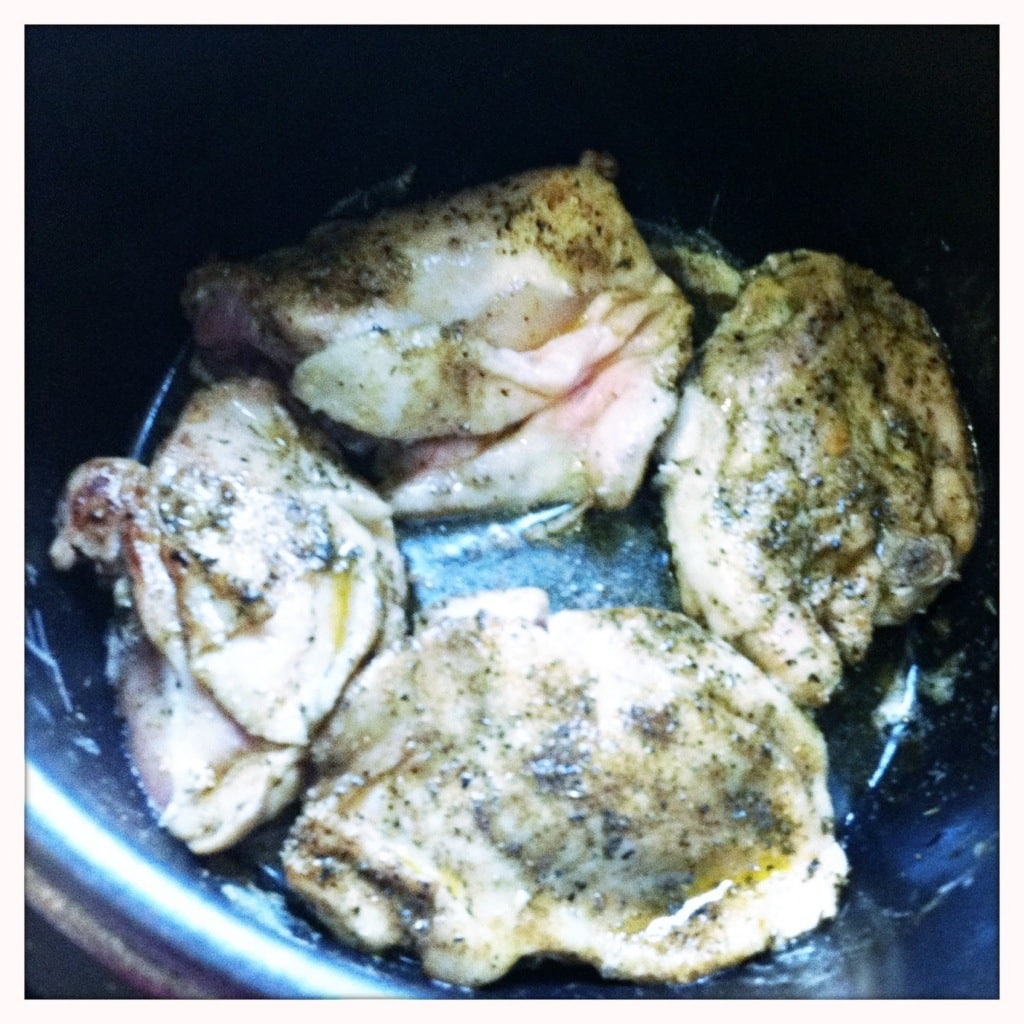 Place your pressure cooker on HIGH or BROWN and heat up the butter. Season your chicken (poultry seasoning, salt, pepper and oregano (or thyme if you have it) ) and brown. Add in the onion, celery, carrots, chicken stock and a pinch of salt, pepper. Lock your pressure cooker and cook on HIGH for 8 minutes.
MAKE YOUR Dumplings Mix: Whisk together Bisquick, milk, and parmesan cheese. Add a pinch of salt and pepper. (We also added a little oregano in there – optional). Perform a quick release. Let all the steam out. Take off top. Set the pressure cooker back to high. Add in your corn and let simmer. Leave the lid off.
Grab a spoon and drop in your dumplings into the bubbling pressure cooker until entire batter is in pot. Let dumplings simmer for 8-10 minutes. Remember to keep the lid off. Turn off the heat. When you are ready to serve, stir in your cream. Add some more salt and pepper (to taste) and ENJOY!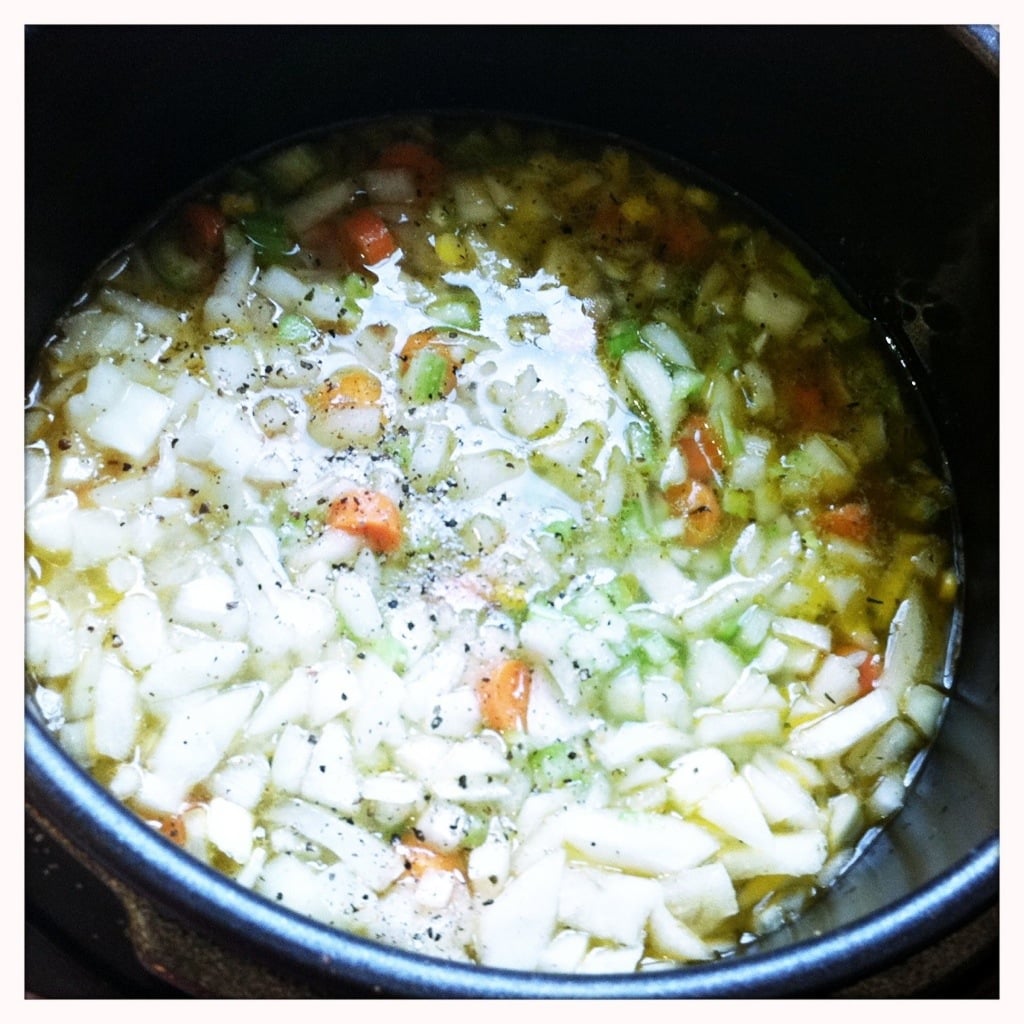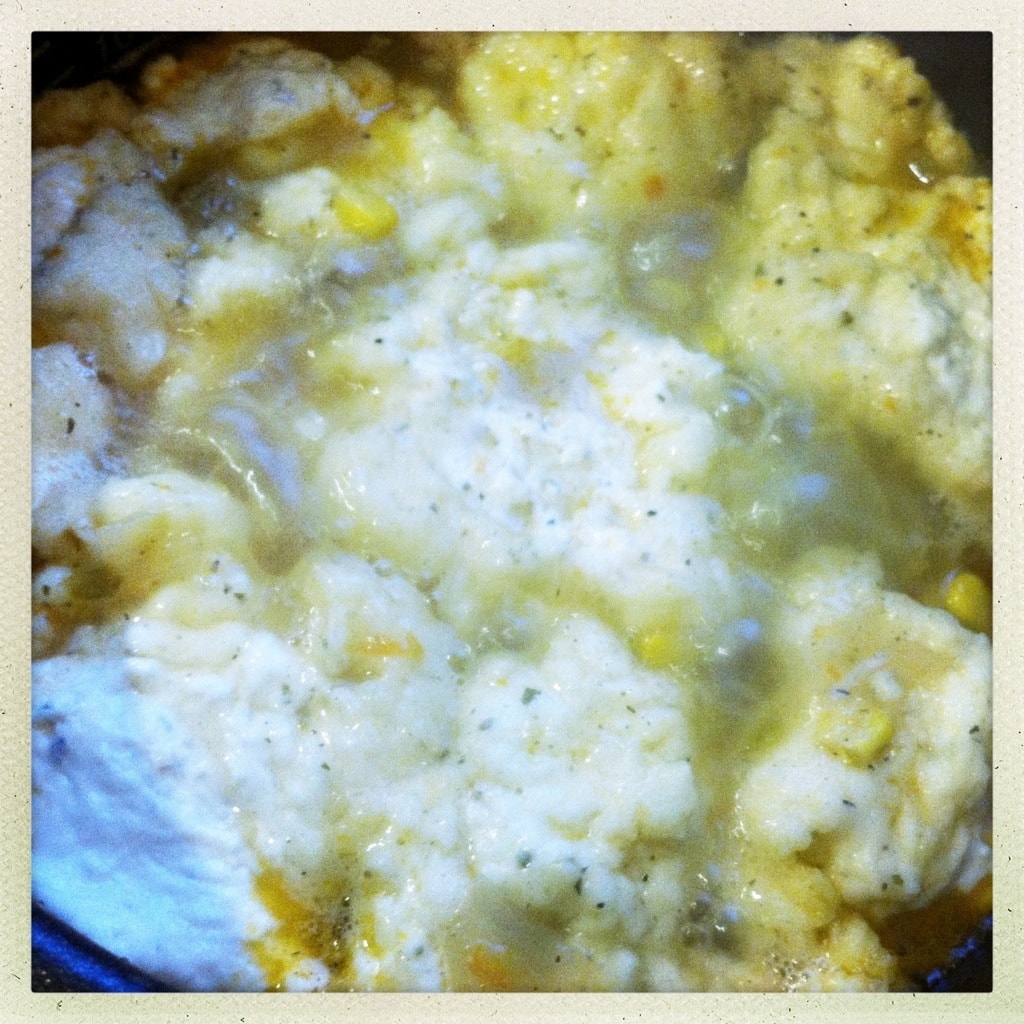 I couldn't get a good shot of the meal. Have to be honest – it's not the prettiest dish. BUT IT TASTES SO GOOOOOOOOODDDDDDDD. So, forgive the photography and enjoy the flavor. What do you think of these Bisquick Dumplings?