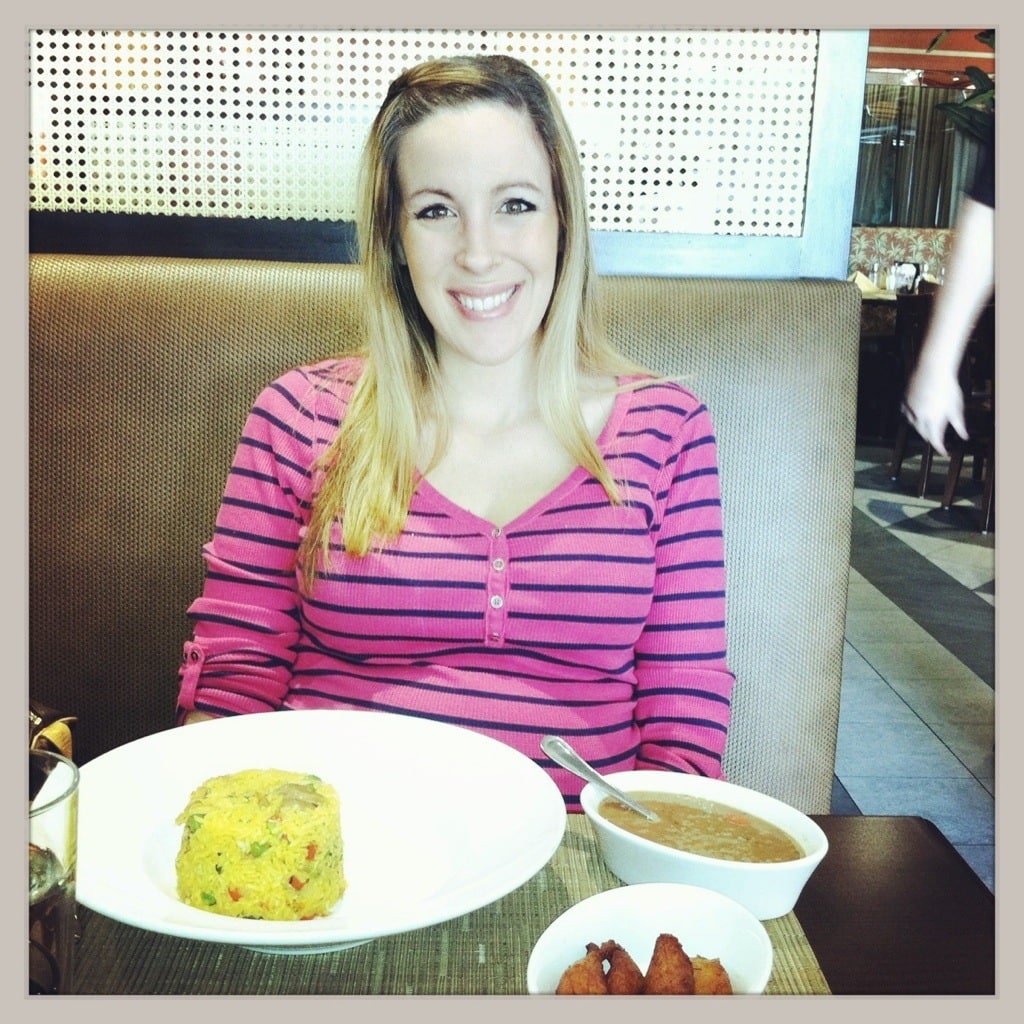 You know I had to go back to Havana Central now that I tasted the goodness. NOM! NOM! NOM! The restaurant is located SUPER close to my house and it's attached to my local mall. So, for my first outing, my friend Barbara took me to lunch and I enjoyed every last minute.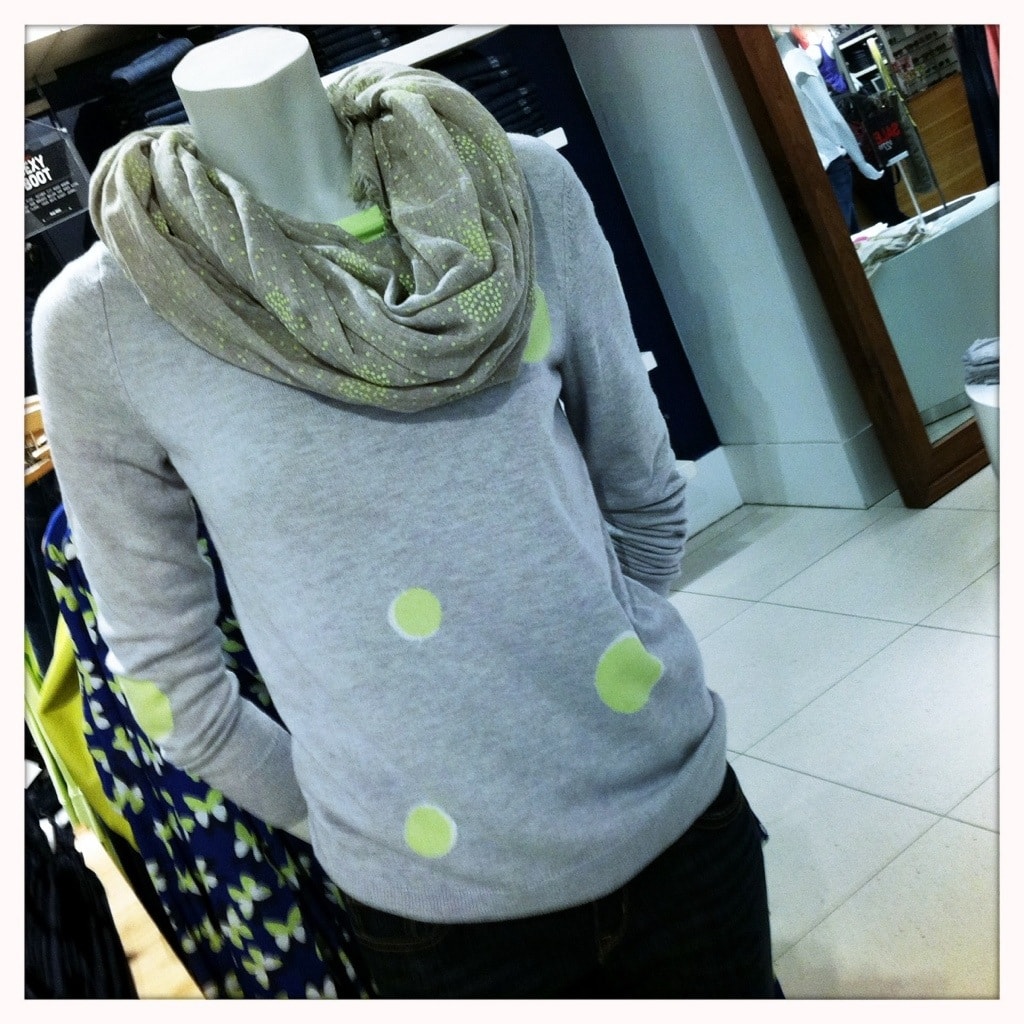 She wanted to go get hoop earrings so we headed into the mall for a few minutes. I knew I couldn't walk around all day – but we had a specific destination in mind and I thought I could handle it.
We also made a pit stop at The Gap. I saw some really CUTE FINDS including this grey polka dot sweater. Love the colors. I didn't buy anything because there's no way I could fit in it at this point but WHAT A SHAME! There was a 40% off sale! SCORE!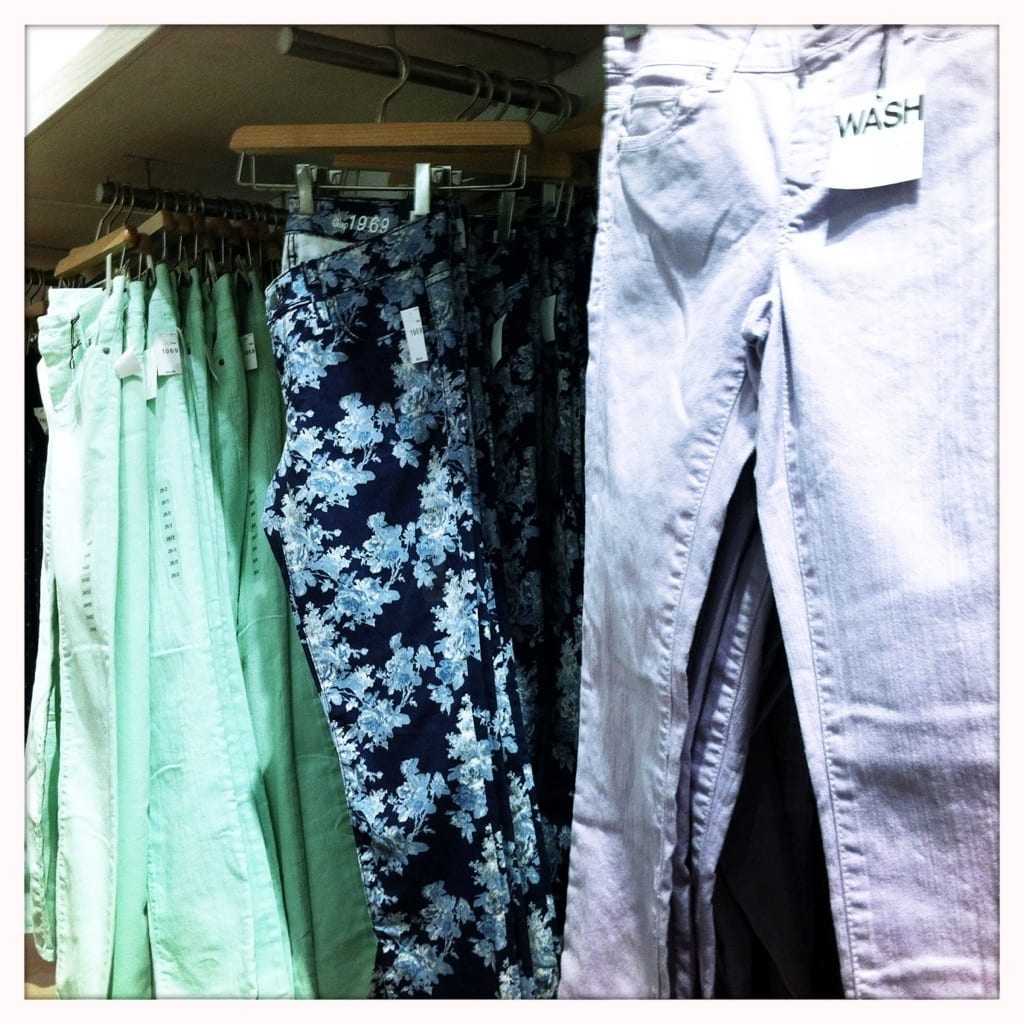 My friend bought $50 jeans for $15 because she used her Gap card. On Tuesdays, you get an additional 10% off if you use your Gap credit card. Who knew?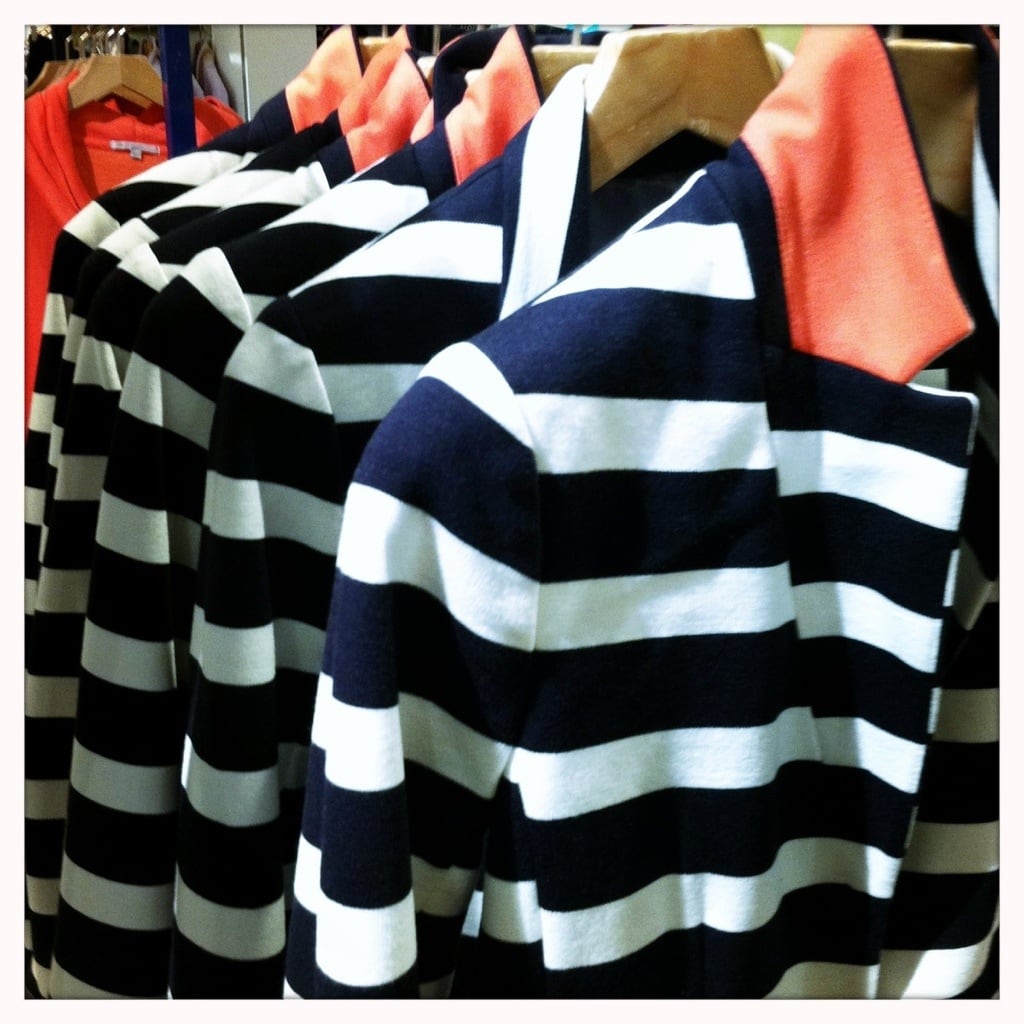 And I've been GAGA over blazers lately. These puppies were simply calling my name… but I held on strong and left empty handed. It's all good. I'll get back to shopping in NO TIME! 🙂
When I came home, I went straight to my bed and lounged for a few hours. I was POOPED. It's going to take a long time to build my strength back up. But I have a lifetime to do that.
PS — I'm getting my hair colored on Friday. So, those roots have a few days left on this planet.