YEAH!! An international reader shared her recipe to Zapekanka (cottage cheese dessert). Thanks so much Alana! I'm super excited.
* 2 1/4 cup (500 grams) cottage cheese (just the grains, all the liquid needs to be discharged of, best choice is polish food shops cottage cheese)
* 3/4 cup (200 ml) of sour milk
* 3 eggs
* 2/3 cups (150 gram) of caster sugar
* 5 tablespoons of semolina
* 1 teaspoon of vanilla extract
(i tried to find cup / conversions – I would double check just to be 100% sure I did it right!!)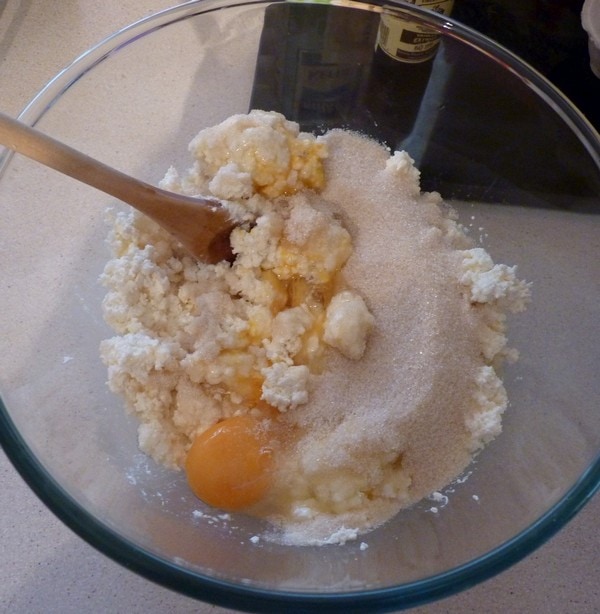 Step 1. Make sure to mix well cottage cheese, sugar and eggs. The grains of the cottage cheese have to be really small, but don't use mixer, has to be done manually.
Step 2. Add the rest of the ingredients and mix. Leave it for 15-20 minutes to stand so that semolina could take in liquid.
Step 3. Butter baking dish or I use baking paper buttered as well. Preheat your oven to 400 degrees (200 °C).
Step 4. Pour batter into the dish and bake it in the oven for 25-30 minutes until the golden color.
Let it cool down a bit and cut it up , serve it with a dollop of sour cream!
Thanks again!! Do you have a recipe you'd like to share? I'd love an invite inside your kitchen.
Inside The Kitchen: Zapekanka
was last modified:
September 22nd, 2014
by