It happened!! Moms strutted their stuff in chic, gorgeous clothes at Lincoln Center for Strut: The Fashionable Mom Show and it was amazing. From the 8 year old DJ and the gorgeous runway to the beautiful super-moms that rocked the runway, the event was just awesome. So the official pics aren't out yet but here's a peek backstage at Strut: The Fashionable Mom Show.
Vera's shoes from Marshalls. My favorite is the black and print one.

Vera getting her makeup done by Andrea Whitten.

Audrey and Victoria, two mom models.

More gorgeous models!

Denise from The Moms, always runway ready.

Melissa from The Moms, with a Tilda Swinton look-a-like mom model.

This was not a surprise. lol!

Over 200 gift bags!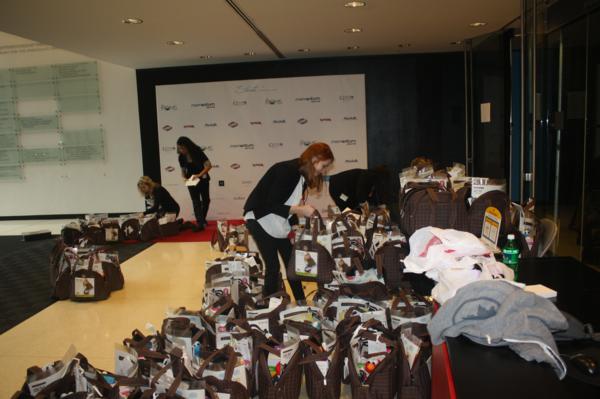 A few of the contents of the gift bag. Loving the Elmo!

Andrey's clutch from TJ Maxx. Must-have. Now.

Vera's clothes from Marshalls, prepped and waiting.

Vera's bag for one of her looks. Love the newsprint!

Post makeup, in the midst of hair.

Vera getting her hair perfected, 15 minutes before the show!

8 year old DJ. I have too many pics of him. THE cutest!

Just one more!

Vera and Audrey doing their final walk!

Hope you caught the show live! If not, check out thefashionablemomshow.com for updates.