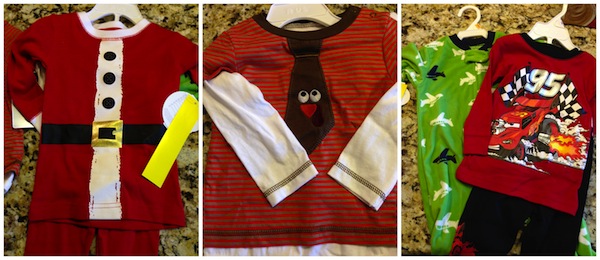 I love this season!! There are so many fun little outfits for me to purchase for Caleb.  Besides Halloween (post on that coming up soon enough) there's already Thanksgiving and Christmas goods out and on the floor. This is Caleb's first year of… everything. Hitting every milestone has become such a real treat. First Christmas Santa outfit, first full night's sleep, first dive into solid foods and of course Caleb's first mobile. And we are loving every second! Considering that boy is my last child… I am really relishing his firsts because I know they will be MY lasts.
Babies R Us has all of the products you need to help your baby reach their first milestones. Whether it's her first meal, first words or first night's sleep, BRU will be there every step of the way. Besides having the best product selection, prices and knowledgeable staff, the store is also a ONE-STOP-SHOP. I don't have time to be running around town trying to check off my list of things to buy. I know when I head into BRU, it will all get done and then some.
While hunting down the latest seasonal fashion finds – including this adorable bat hat that I couldn't resist – we also stocked up on some must have staples. Pampers diapers and wipes are two things we cannot live without and lucky for me Babies R Us was having a great promotion.
It's actually running until 10/24!! Get a free $10 gift card when you buy ANY two Pampers value boxes of diapers. 78 count or higher – $39.99 each! What a great deal. I also had some coupons from my Sunday paper that I applied to the order which helped me save even more.
Did you know that Pampers diapers are  now available in sizes 4 and 5? So very excited since we are JUST about to graduate from 3s to 4s. I have a box left of 3s in my house, so I decided to purchase some 4s and keep them in stock. Pampers Swaddlers is the #1 choice of hospitals and a trusted favorite of many new moms.  With this deal, how could I resist?
We are officially stocked up! Pampers diapers and wipes, a new mobile, a variety of food for Caleb to test out, and lots of holiday firsts to get us through the season. All at Babies R Us. One stop shopping — that is something you cannot beat!
Well, guess what…one (1) very lucky Lady and the Blog reader will receive a $200 Babies R Us gift card to go on your own Pampers shopping spree!!!
* this is a sponsored post