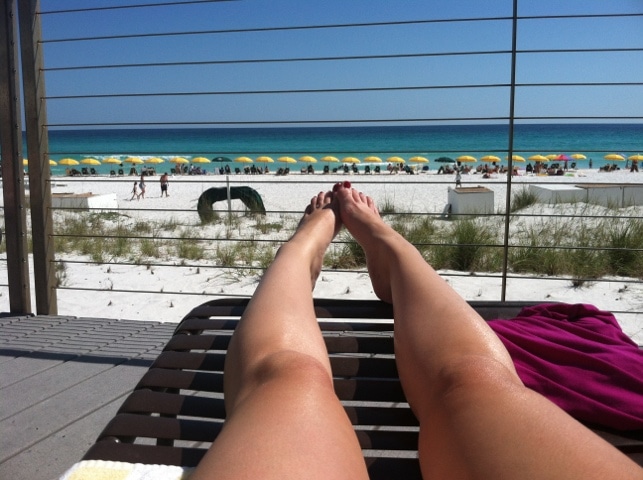 Last week, I had the opportunity to head down to Florida for a Hilton Sandestin press trip. The resort wanted to show all the wonderful things they had to offer to families. The nano-second after I landed, I headed up to my room, threw on my bathing suit and caught some rays. I was in my glory!!
As you can see, the pool is RIGHT OFF the beach – so you can do a little of both with ease. I didn't feel like dealing with the mess of the sand because I was meeting my group a few hours later. So, the pool chairs did just fine – especially with that view.
Once you arrive to the Hilton Sandestin, there's really no reason to leave. The sprawling complex contains everything from poolside restaurants and spas, to rock climbing, shopping, and zip lining. Yes, I said zip lining! The Baytowne Wharf is minutes away and the hotel offers continuous transportation to the area.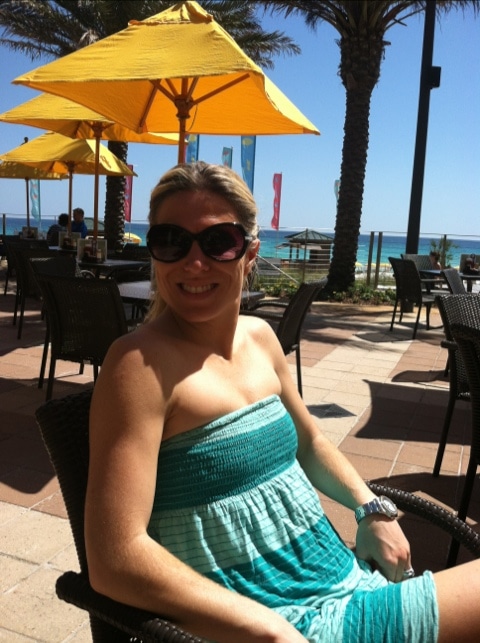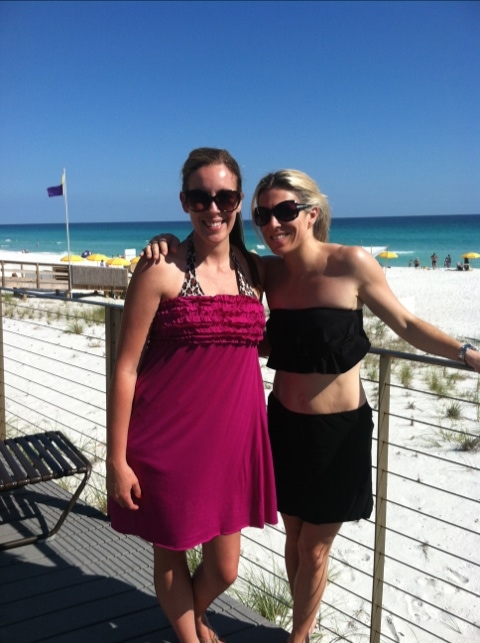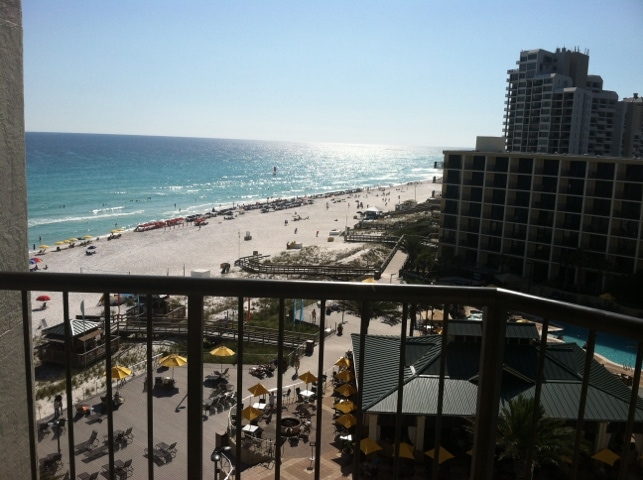 Every room has a view which of course is a BONUS. After a long day of running around, it was nice to know that I was never too far from that view. Each evening, Audrey and I would sit out on our balcony and talk shop. I mean – look at that water. You aren't seeing how beautiful it really is. The beginning is turquoise and then is transforms into a rich blue. Postcard perfect.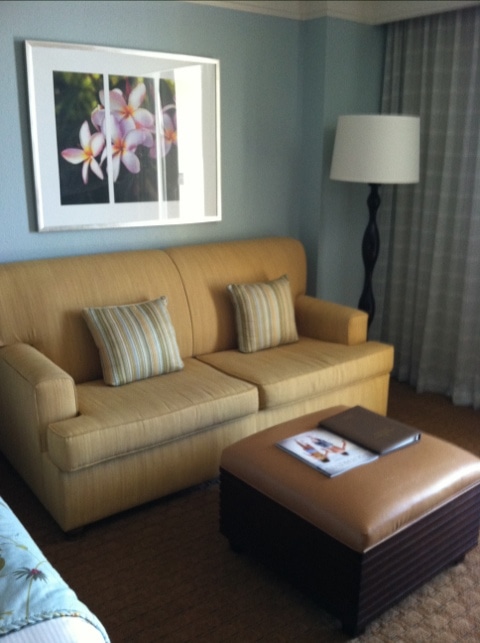 The rooms were family approved! Not only were they spacious, but the children had bunk beds. That's like magic for my kids. Pure magic!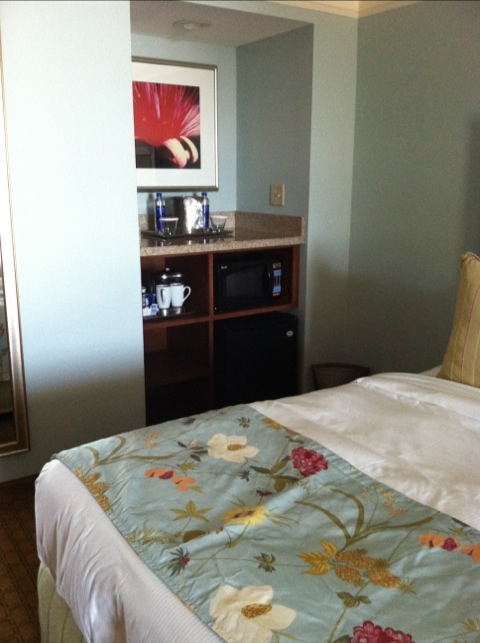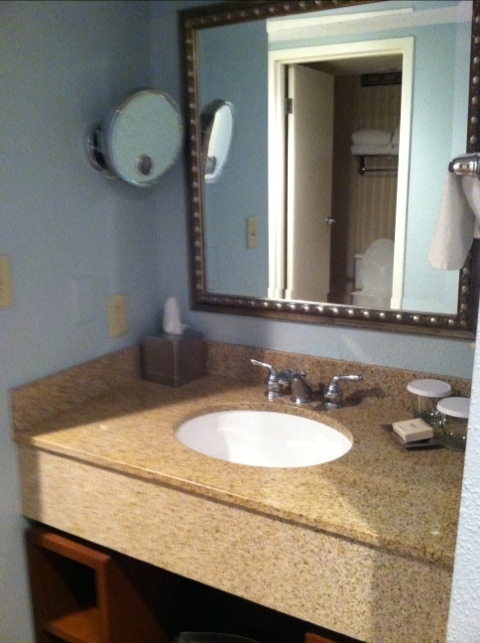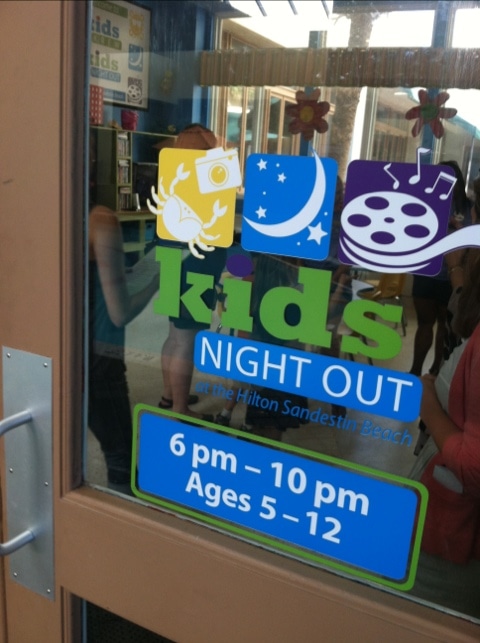 If you are looking for a few kid-free hours, the Hilton Sandestin offers the Kid Krew. This activity center is monitored by several fun spirited women who will guide the children through tasks such as shirt painting, board games, online fun, movies, and more. Several hours are posted for your convenience. Your child must be 5 to attend (with a fee).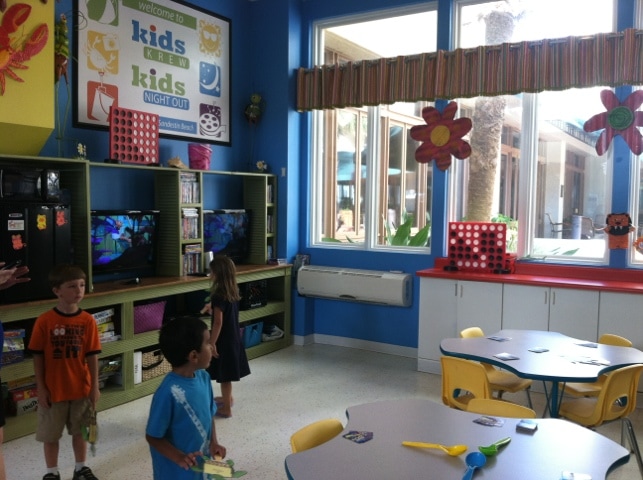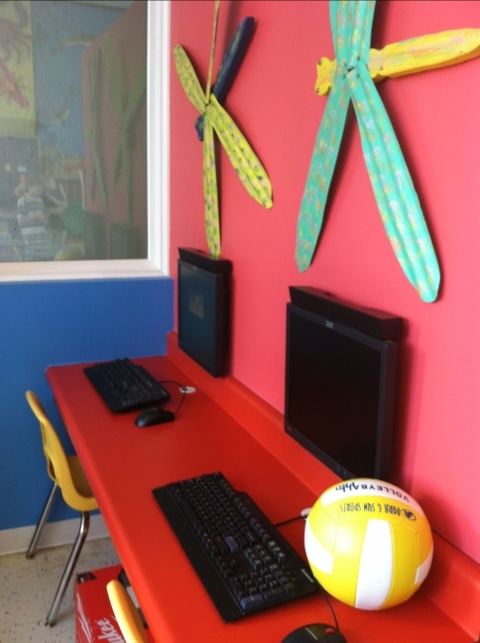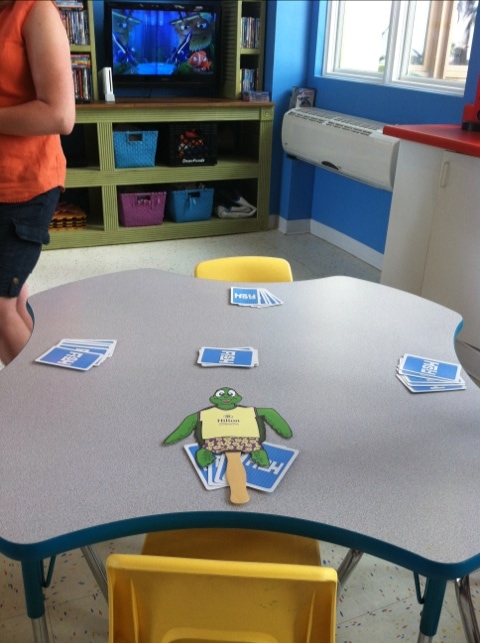 For parents who are worried about their children swimming without supervision, you will be happy to hear that the Kids Krew does not take the kids to the water. That was my first question! I liked that they were contained in the above fun space instead of having the ability to roam around the property.
Several pools are sprinkled throughout the outside deck. Every member of your family will be able to use any one of them. There is no designated "adult only" section which I actually liked. If you have really little ones, there is a tiny gated pool that would be perfect for them to frolic around in.
(Audrey and Toni having fun on our scavenger hunt)
(Audrey and I after completing our challenge)
We also had the chance to try out the spa – Serenity by the Sea. I've been to many, many spas and I really enjoyed this one. I melted into their Jacuzzi, hid away in their steam room and then dried off in the sauna – all while drinking cucumber lemon water. Bliss! We all joked that we would go home and recreate the refreshing drink. 🙂
I also had an amazing facial. The woman gave me a few great beauty tips that I promise to do YouTube videos on (soon).
(Entire blogger group)
On the last day, we gathered around the Hilton Sandestin's fire pit and enjoyed some s'mores. It's a great location for people who like to get where they are going and STAY PUT. So, if you are part of a family who is looking to vacation in Florida and wants to avoid the over-scheduled theme park run – consider this region.