My husband is a tad bit obsessed with food. He actually goes onto websites to search out newly created permits in our neck of the woods. He knows what stores / restaurants / servies are coming before anyone else. Because of this, we always have a list of hotspots to try out – and when we finally make it there I get to hear a 20 minute history of the company.
Fun.
I always joke with him that once we get into the car, he instantly becomes a tour guide. "Did you know that the owner of this restaurant used to own Restaurant X but his building was bought out and they kicked him to the curb because they wanted the space for…." yada yada yada. Whenever we get home, I feel like I should tip him.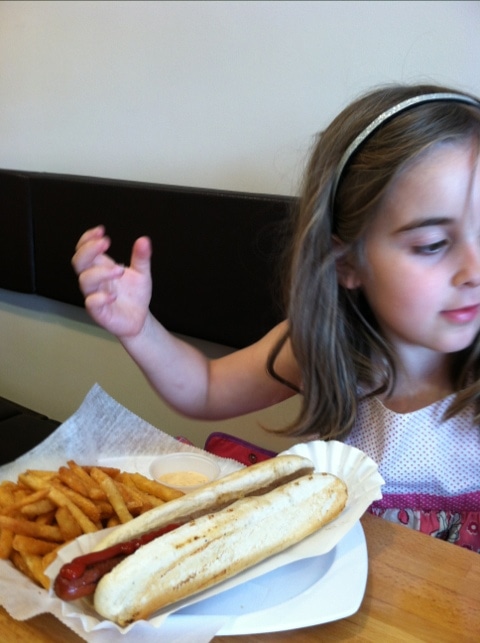 But I can't REALLY complain because we are always doing different things. I would have never headed over to Mineola (a neighboring town) to check out P.S. Burgers if Bill wasn't in my life.
I would have missed out on their amazing children's menu. Check out that foot long hotdog and fries. Guess how much that was? Under $4! Me and both kids could probably eat that and be content!!! Oh and they deliver! (yeah)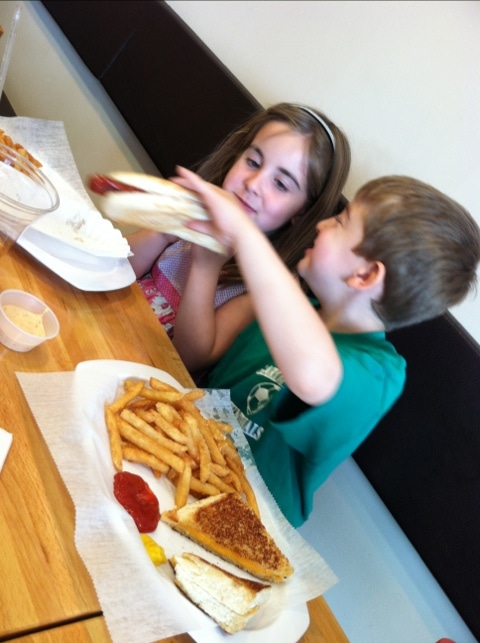 I got Liam a grilled cheese sandwich (the crusts were already cut off – HELLO) because I had no idea that hotdog would be so large. They both had a lot of fun with it.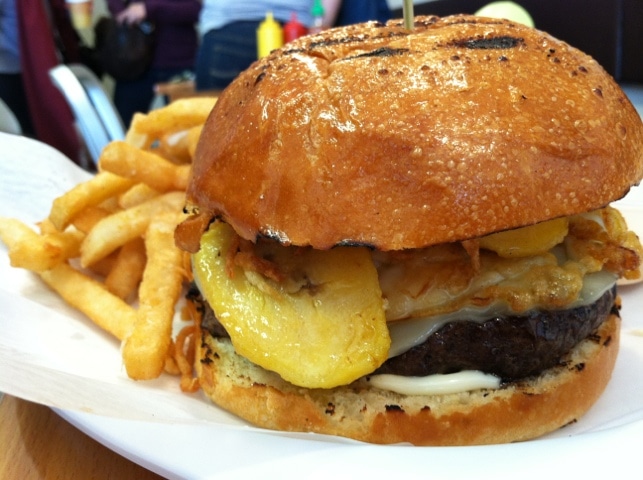 And they had a variety of really unique burgers as well. Naturally, I opted for the plain cheeseburger, but Bill had one with fried egg, plantains, crunchy potato sticks and mayo. Check out the other burgers below – really unique!
But it doesn't stop there. The P.S. Burgers menu is filled with unique combinations of American classics. Oh – and you can round out your meal with a gelato and cappuccino. We were too full to take advantage of that last course – but it's good to know!
Related Posts: