Check out the LG Matte Black Kitchen available at Best Buy. Chic, stylish and ready for the runway, this fashion plate will outperform any trend on the market. The style is timeless yet new making it home renovators need to see. Update any space in a matter of minutes.
Are you redecorating your home? Looking for a new kind of edge for your kitchen? A modern feel with that has a taste of the city but still gives you all the comforts that a large kitchen can provide?
LG's exclusive Matte Black stainless steel combines the timeless look of stainless steel with a luxe & low-gloss matte finish that compliments any kitchen décor. These LG smart kitchen appliances are wi-fi and voice-enabled, allowing you to control your kitchen appliances remotely — from changing settings, to checking the status, or turning everything on or off.
So, not only do these appliances give your kitchen that updated, luxurious feel, but they instantly connect you and give you control to everything you need at once. Don't you just love smart tech that is beautiful? It's like the wave of the future is here… and it's keeping my vegetables fresh. Bliss!
LG Matte Black Kitchen – The Sleek, Chic Kitchen Space You've Been Looking For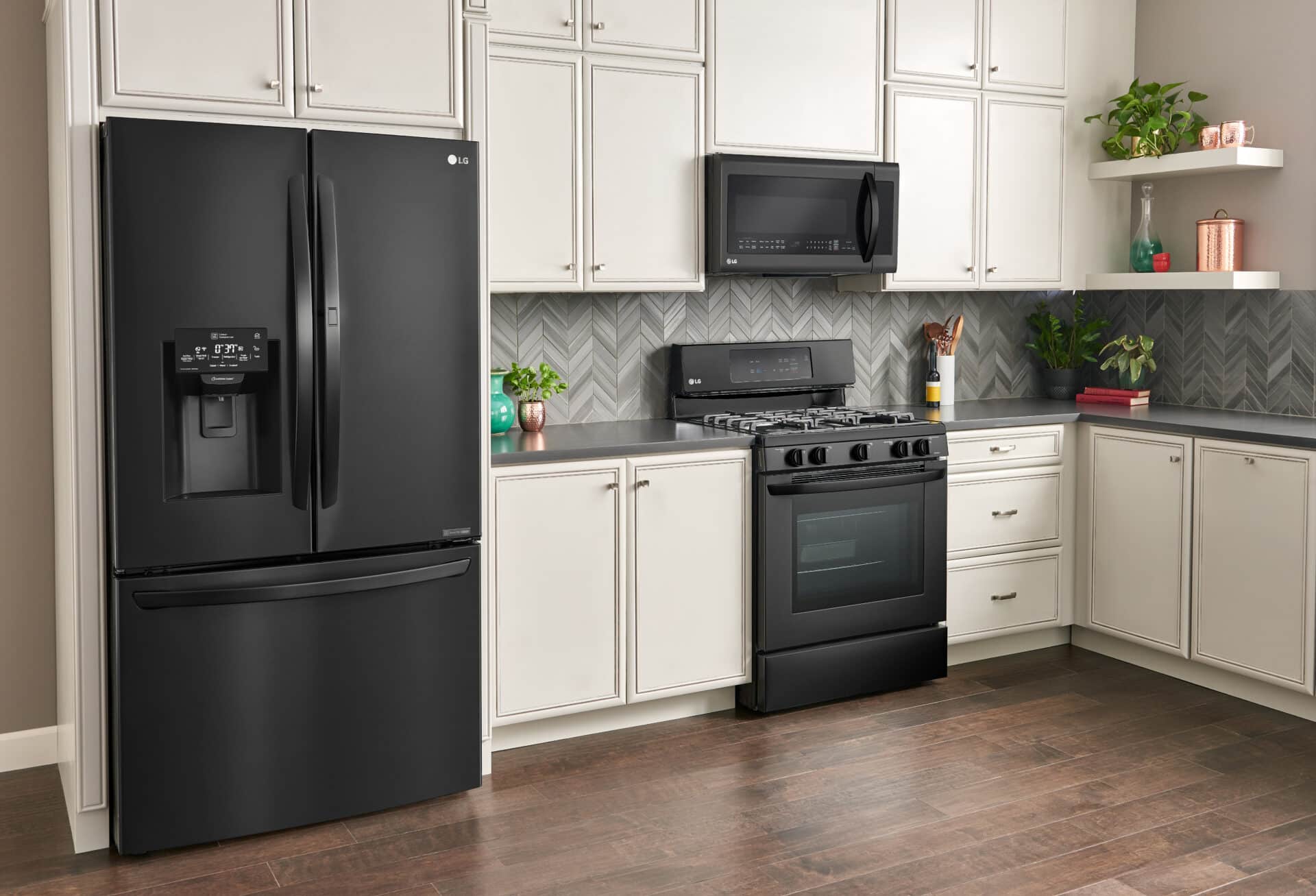 I love how LG paired the matte black with off white cabinets to show how fabulous the contrast could work in an everyday home. So often, people tend to combine black with red oak or dark wood. And yes, that goes perfectly together as well.
But I just LOVE the black and white design of the above kitchen. My personal cabinets are country chic and I think swapping out my traditional stainless steel appliances would look absolutely stunning. Can you picture making a change like this?
These smart appliances make life easier, are easy on the eye, and are as chic as can be. What more can you ask for? To find out more, be sure to visit Best Buy.
CURRENT OFFER: Save up to $350 on LG kitchen appliances
This is a sponsored post.
Related Posts: