Looking for Dirty Santa rules? You've come to the right place! Dirty Santa is a holiday game that can end friendships. If you don't know how to play then you will be at a disadvantage. Here's everything you need to go to crush lives and take no prisoners. Oh and Merry Christmas!
I'm sort of teasing. It all depends on who you are playing with. If you are good friends with everyone in the room, then you will be ALL GOOD. But everyone just needs to understand that the Dirty Santa rules are FAIR GAME. That's truly the issue.
If someone doesn't understand that stealing is PART OF IT, they can get upset. Set the tone right up front and take away those issues before they START. I'm speaking from personal experience, folks.
Dirty Santa Rules – Everything You Need To Know To Beat The System
During my last Bunko meet up, we got down to business and it was so fun. Let's talk about Dirty Santa rules and clear them up once and for all.
Everyone in the room picks a number and you each open up a present following a particular order. BUT if someone doesn't want to open up a new present, they can STEAL one that's opened already. Too high level? Allow me to explain in bullet form.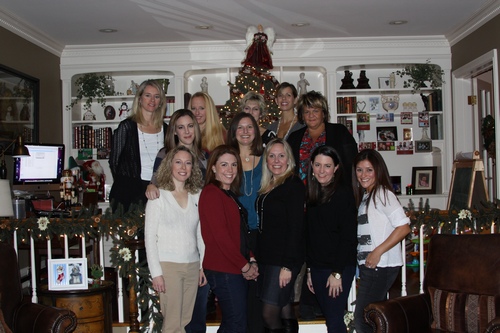 Dirty Santa Rules – How To Play
Here's the rundown of 'Dirty Santa' rules in case you want to give this party game a try this holiday season.
Everyone brings a gift valued at X. This amount is agreed upon a few weeks before the party. My Bunko group likes to say $25.
We also have a secondary rule that is "no frames and no flames". This ensures that everyone brings in something somewhat exciting. It lessens the chance that everyone brings in a vanilla candle. Although, honestly, I like vanilla candles.
Let's pretend we had 12 people in our group. We would then write the numbers 1-12 on 12 pieces of paper and fold them up and concealing the numbers. One at a time, everyone in the room goes around and picks a number. The number each person's chooses determines the order.
Have I mentioned that the Dirty Santa gifts should come in wrapped? With no tags on them? It's like Secret Santa but with stealing. Stay with me.
Dirty Santa Rules – THe Order
Number 1 goes first and cannot steal anything. They open up a gift and wait.
Number 2 goes and can either steal number 1's gift OR open up a new one.
Number 3 goes and can steal from 1 or 2 if they like. Or they can choose a new one.
Continue the sequence until everyone has a gift.
A gift cannot be stolen more than 3 times. So if a pair of earrings is stolen 3 times, that item then becomes safe and remains with the last thief.
If you have an item stolen you just pick a new one as soon as your item is stolen. If your gift is stolen, then it immediately becomes your turn.
Number 1, at the end of the game, can either steal a gift that hasn't be stolen 3 times or keep their own gift.
THe Issue
Here's the thing… if the gift you brought to the party doesn't get stolen, then you end up feeling kind of funny. If you get a gift stolen from you, it can be upsetting. Maybe I'm just sensitive since it was my first time playing. But I was sweating the whole time – I'm serious! LOL!
I felt bad for people who had gifts that weren't being stolen and then I felt bad for people who had the gifts being ripped out of their bare hands. There were times where I was praying people would just take the ugly gift for the sake of humanity and then there were times I hoped that people would stop being so greedy.
You want to know who your friends are? Play Dirty Santa with them. LOL! Also – I take no prisoners when I play … so I'm all talk.
An Example Of What Happens During Dirty Santa
But seriously, here's an example of a scenario that could happen while playing this holiday game. And when I say "could happen" I mean it actually happened.
One of my friends put on a pair of earrings she chose because she LOVED them so much. And then someone stole them from her – as legally allowed as per the Dirty Santa rules. But when I say "stole them off of her" I MEAN IT.
My friend had to take the freaking earrings OFF HER EARS AND HAND THEM TO THE OTHER LADY. WHAT? I was dying. It was so awkward. Everyone was looking at the ceiling. She was having trouble getting the earrings out of her ears. She was stalling. She was giving the other woman a chance to change her mind and no one would budge. It took way longer than it should. I was vomiting in my mouth. It was awesome.
But it is what it is – that's the name of the game, right? As long as you follow the Dirty Santa Rules, it's all fair. So, you can't get mad. LOL! Do you play 'Dirty Santa'? What do you think about the game?
Related: