An international reader shared her recipe to Zapekanka recipe – which is a cottage cheese dessert. Thanks so much, Alana! I'm super excited. A zapekanka is basically an easy really cheesecake that has Russian roots.
Zapekanka Ingredients Recipe
2 1/4 cup (500 grams) cottage cheese – just the grains, all the liquid needs to be removed
3/4 cup (200 ml) of sour milk
3 eggs
2/3 cups (150 gram) of caster sugar
5 tablespoons of semolina
1 teaspoon of vanilla extract
(i tried to find cup/conversions – I would double check just to be 100% sure I did it right!!)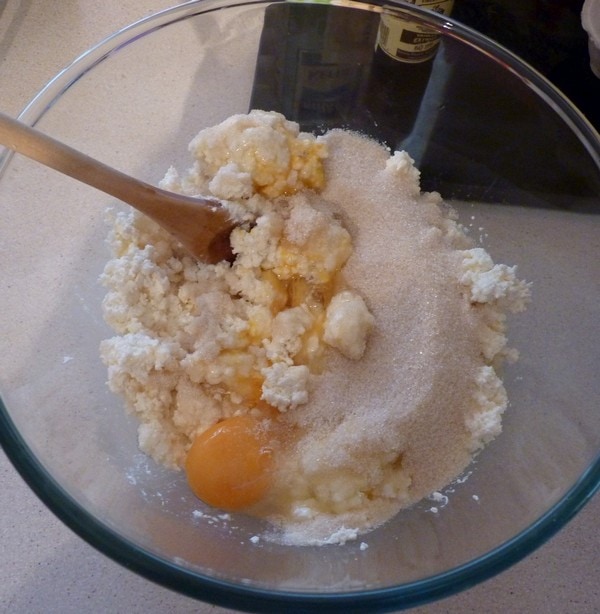 Directions
Step 1. Make sure to mix well cottage cheese, sugar and eggs. The grains of the cottage cheese has to be really small, but don't use a mixer, has to be done manually.
Step 2. Add the rest of the ingredients and mix. Leave it for 15-20 minutes to stand so that semolina could take in liquid.
Step 3. Butter baking dish. Preheat your oven to 400 degrees (200 °C).
Step 4. Pour batter into the dish and bake it in the oven for 25-30 minutes until the golden color.
Let it cool down a bit and then cut it up. Serve your Zapekanka recipe with a dollop of sour cream!