This picture is blurry but it's the only one I have of the four of us at Hershey's Chocolate Tasting Adventure. It was SO MUCH FUN!!!!! During yesterday's visit to Hershey Park (more on that to come), it started to POUR. And I MEAN POUR!!! We ran as fast as we could to Hershey's Chocolate World to see if there was an activity we could do while the skies opened up.
Hershey's Chocolate Tasting Adventure seemed right for every member of our family. For 20 minutes, you have the opportunity to walk through several different types of chocolate and figure out which ones you like best. This is a class no one will complain about.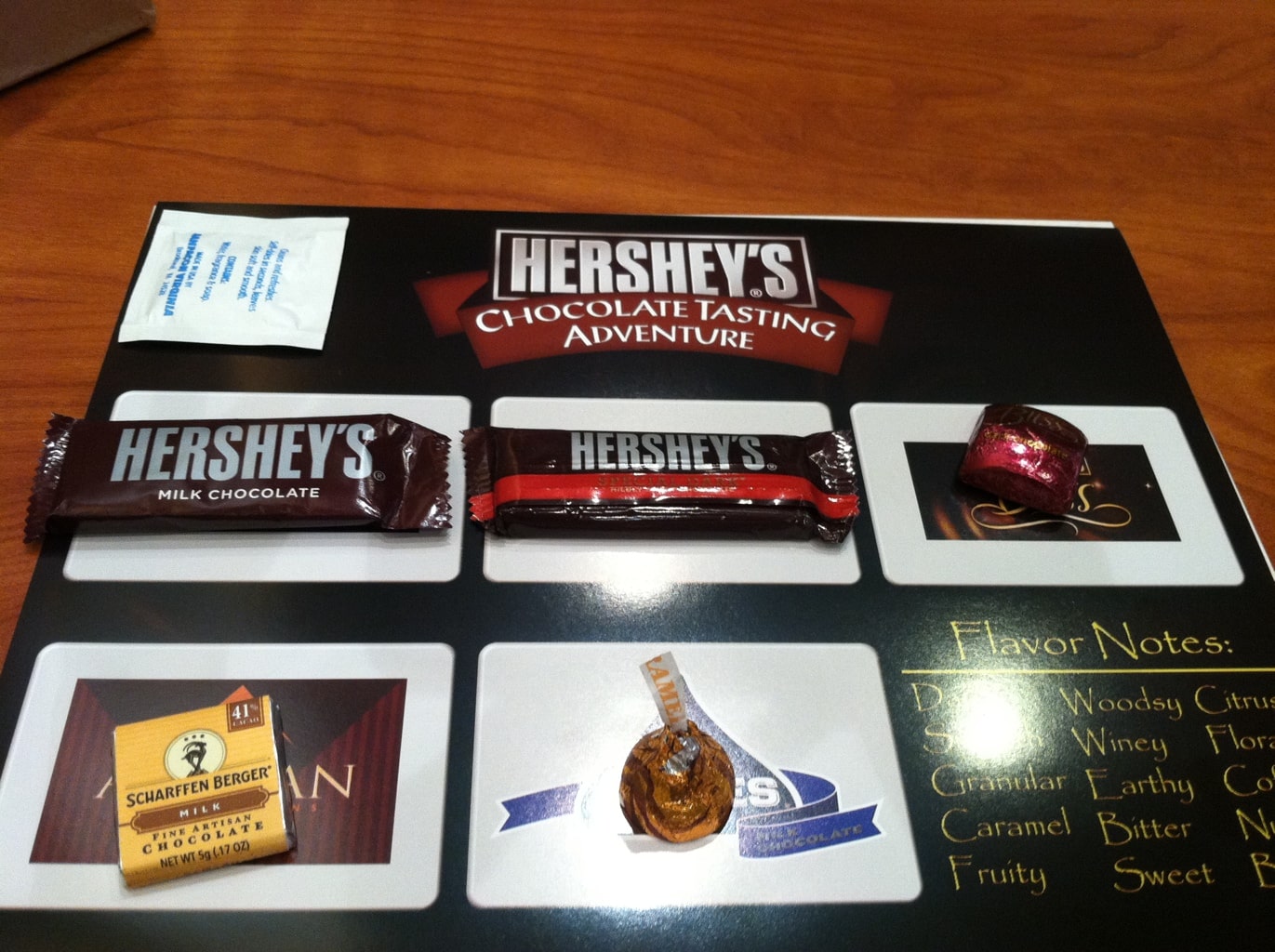 Here are your options – you have everything from milk chocolate to dark chocolate. The instructor makes you do one of 4 things with each piece.
1. Look – determine the color of the chocolate
2. Smell – try to figure out any notes that are obvious without tasting
3. Listen – break the chocolate by your ear to figure out how loud the snap is
4. Taste – you know this was everyone's favorite part!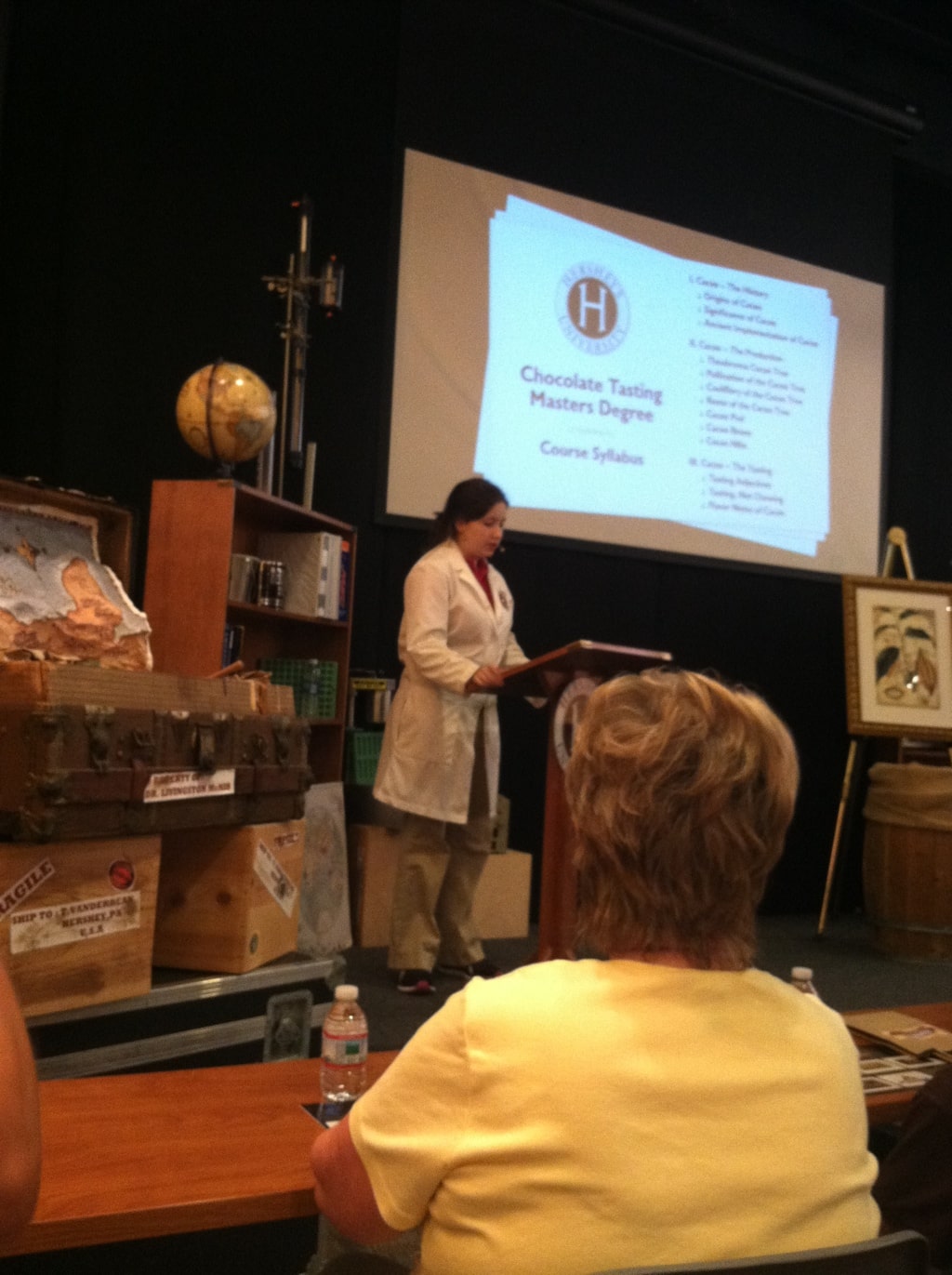 Liam taking a listen….
Natalie taking a taste….
At the end of the Hershey's Chocolate Tasting Adventure… you graduate!! LOL – yes you receive a Hershey's University Masters Degree. The kids want to frame them.
Really nice activity to do if you want to break up the day.