The last time I visited Hershey Park I was seven years old. So, this was as much of a new trip for me as it was for the kids. When you first walk in, you are greeted with a little Hershey town – store after store of chocolate goodness. Needless to say, the children were very pleased.
But it's not all about chocolate. Included in your ticket are a few special activities – including a zoo and a waterpark. One ticket price for it all. I LOVED THAT.  Here the children were learning all about an owl.
And of course Hershey Park is FILLED with rides –  a great combo in fact. We were worried that the children would be too old for Hershey. NOT THE CASE! There were plenty of roller coasters to choose from. Bill saw 4 or 5 that made his mouth drop. I liked that this was an amusement park that the kids could grow old along with.
The rides are also sprinkled throughout in a good mix. So, if you are part of a family that has young and old children – you can be in the same section and have everyone enjoy themselves. I appreciated this!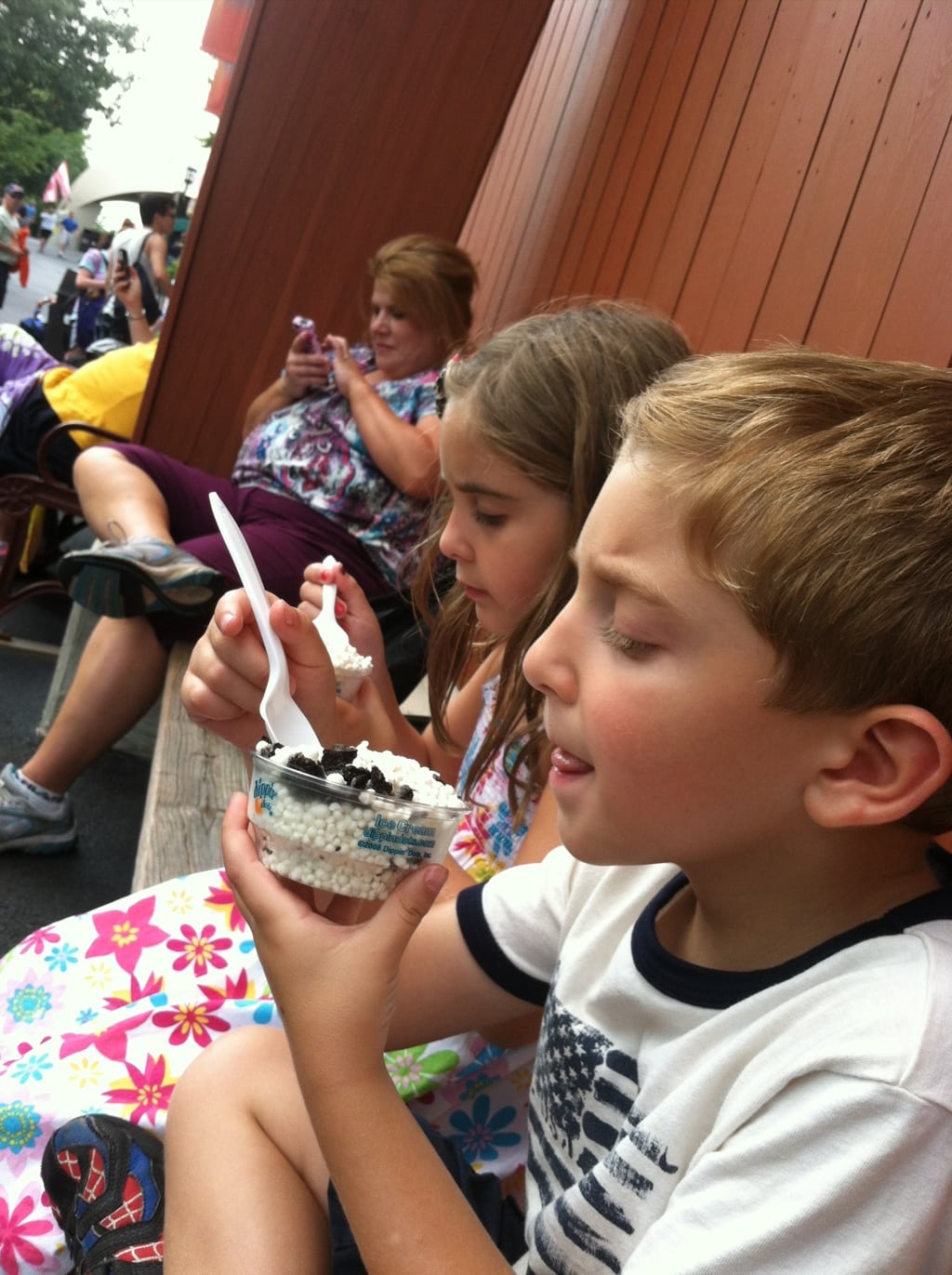 NATURALLY – there was an ice cream break. Dippin Dots? You better believe it!
Unfortunately, the weather was not on our side. The clouds started to roll in and then it started to pour. We ran to guest services and got comped tickets for the next day and plan on heading back this morning. Can't wait to see what else Hershey Park has in store for us!
While it rained, we visited the Hershey Chocolate Tasting Adventure. Check it out!