Seriously, I can't drive passed a Cracker Barrel without stopping. It's like the brand has complete control over my mind, body and soul. Even the kids get all excited whenever they see the elevated sign.
Before we head inside, we take this picture. It's a tradition – I think I have it about 6 or 7 times. I live up North and don't really come across Cracker Barrel too often. Otherwise, I would fill an entire album. LOL. I should have moved the $99 sign away from Liam's face – ignore it.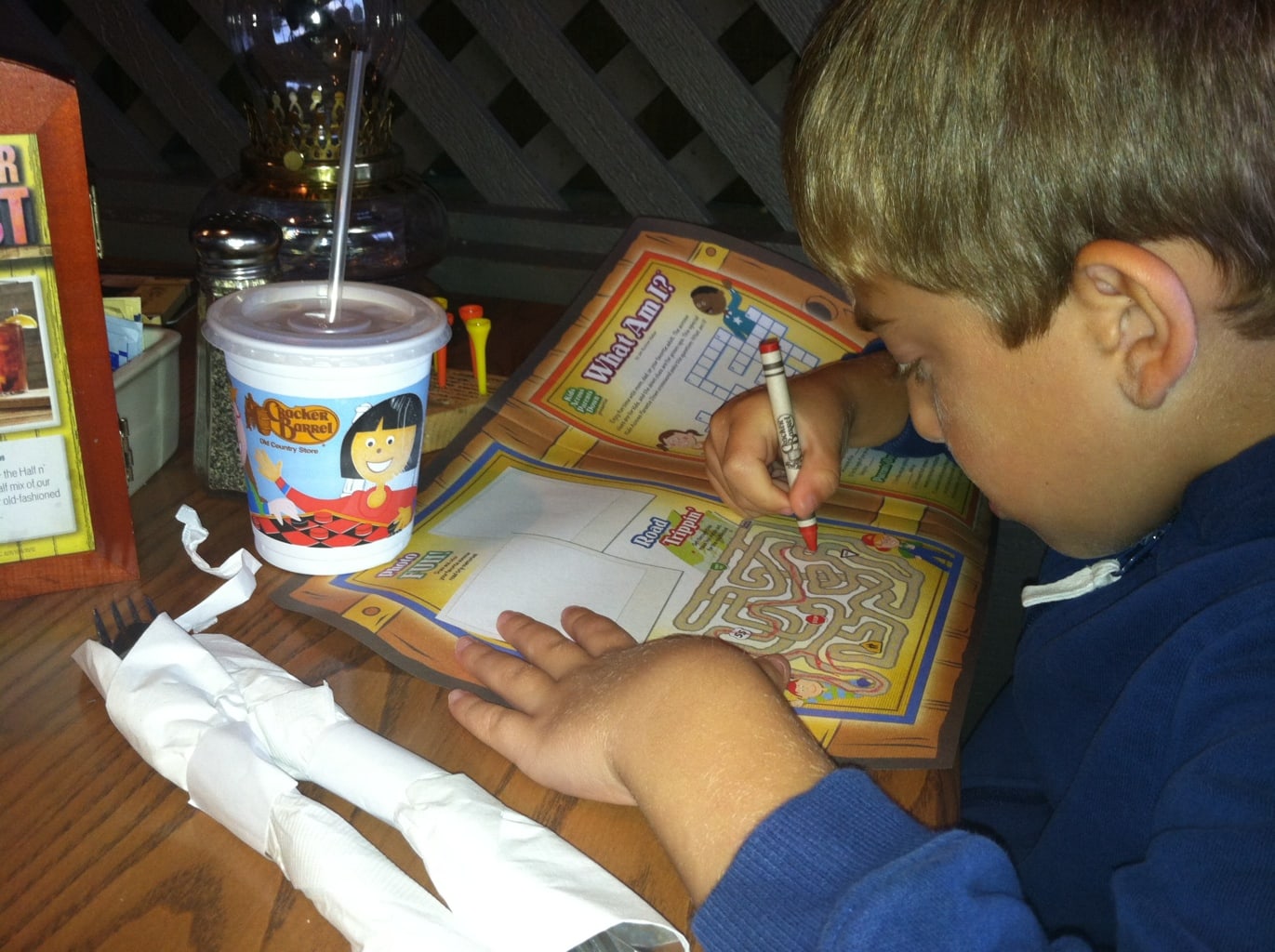 The prices are right – especially the kids menu. We ordered 2 pancakes and split it between the two kids – $3.99. SCORE! Bill eats like he is going to the chair. I won't even show you his plate because I'm not sure you can handle the amount of food that he orders.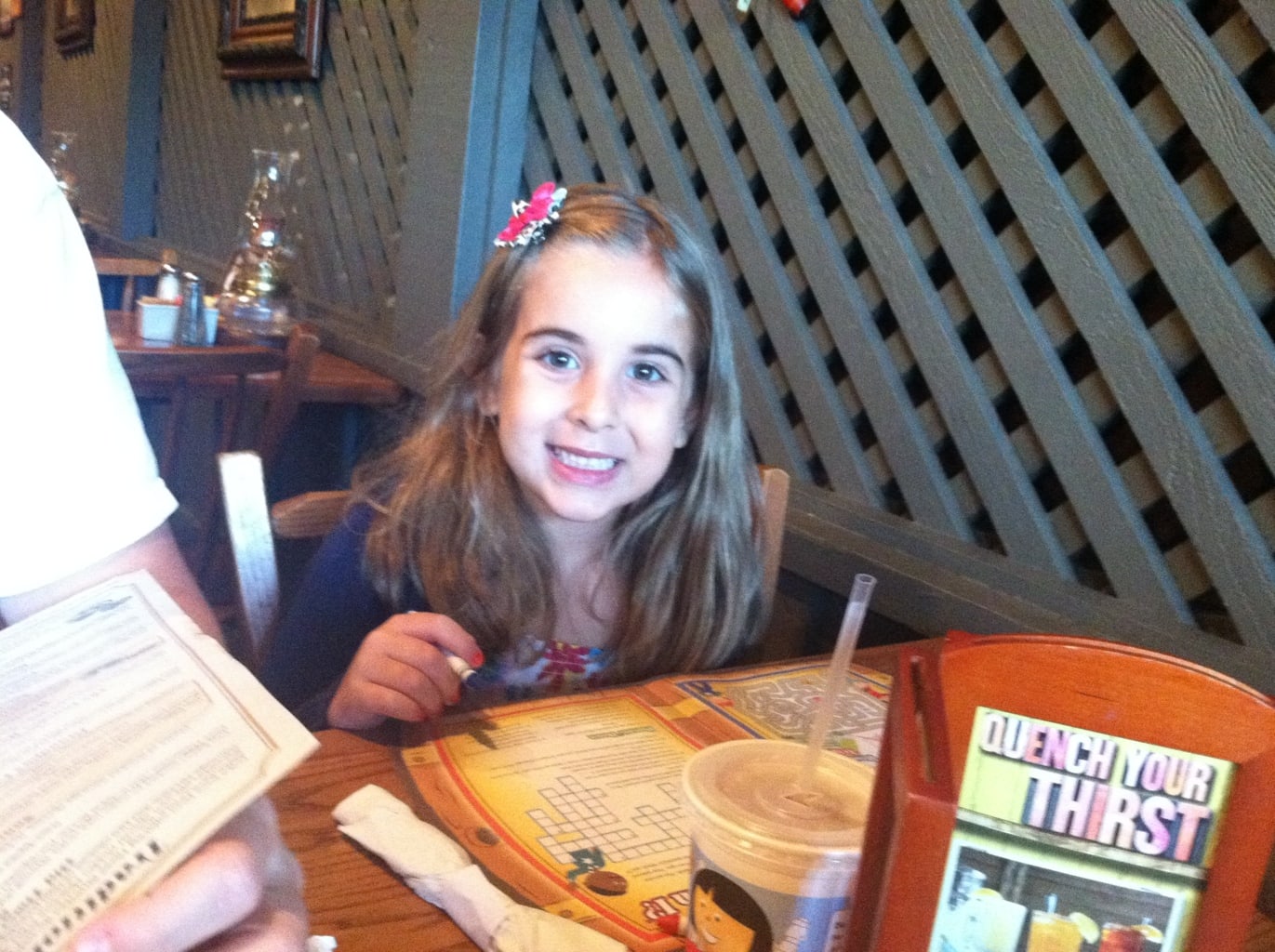 And of course we did some shopping – I scored two really cute Halloween decorations. I will do a haul video when I get home. One in particular is ADORABLE – dancing ghosts. LOL
The kids are old enough to play checkers at the end of our meal. We stayed an extra 20 minutes or so which gave them enough time to duke it out. They don't QUITE get all the rules – but Bill and I helped as often as we could.
Great meal. Great shopping. Do you have a Cracker Barrel near you?