How fun is this??
I married an Irishman – just in case Sweeney wasn't an obvious enough clue. So, when I heard that Barbie had the 'Dolls of the World' collection, I just couldn't resist! The minute Natalie saw her new red-headed friend, she exploded and immediately begged me to take her to Ireland on our next vacation.
Sure honey… mama has to win the lotto first. 🙂
The Barbie doll comes with a little Irish Setter, a comb and a passport. Usually, the first thing my daughter does is rip off any new doll's clothing and change her. But not Miss Ireland. She is infatuated with her emerald green dress.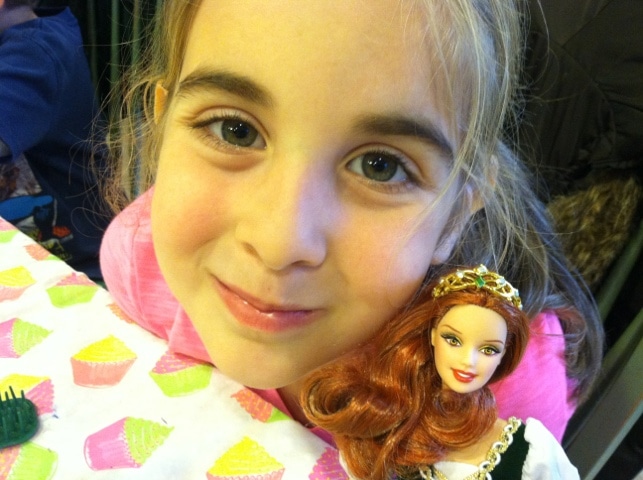 Each 'Barbie Dolls of the World' is linked to an interactive game online filled with fun facts about each region as well as challenges just perfect for your little one.
Current available countries are:
Argentina
Australia
China
Ireland
Click here to learn more about Barbie Dolls of the World.
* company sent sample for review