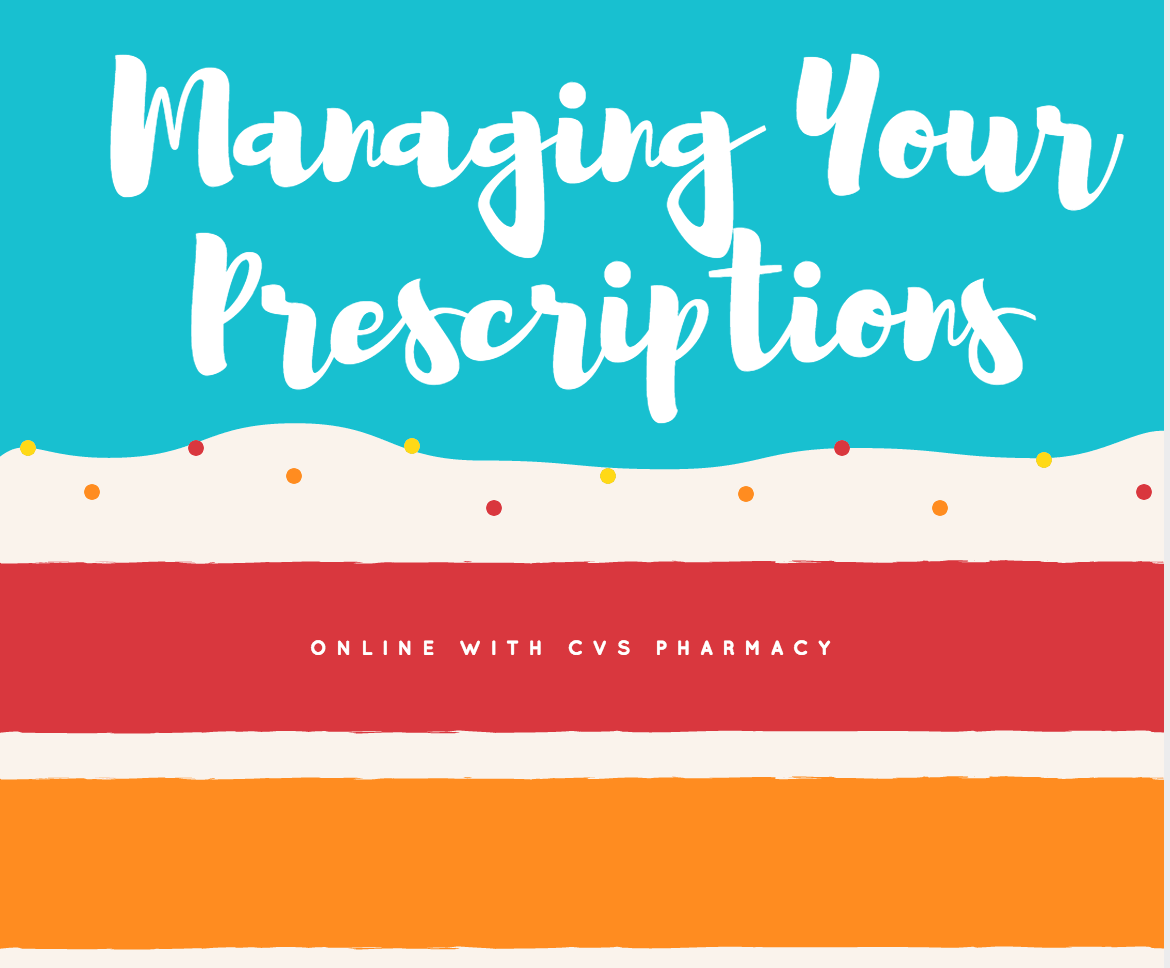 My family has been using CVS Pharmacy to manage our prescriptions for nearly a decade. I've watched the evolution of how patients can access their medication and it just keeps getting easier! Now, with the introduction of the new app features, customers can scan their medications, automatically refill their prescriptions, view and transfer prescriptions, set medication reminders and more! As a family of five, you just can't beat this kind of service!! I love how everything is made so easy for me as a mom!
Managing Your Prescriptions Online
I've openly discussed my constant battle with migraines and the fact that I am on daily medication. So, I don't mind showing you a peek inside my account in order for you to understand the break down that CVS Pharmacy provides.
As you can see, I have three current prescriptions available and active at CVS Pharmacy. These are all used to manage my migraines. This means I need to stay on top of them at all times. Two of these prescriptions are daily meds and if I suddenly stop taking them, one of the risks could be a seizure. Like I said, medicine management is critical for me.
When I know that my numbers are getting low, I can either call up the pharmacy and dial in a reorder. But what does that even feel like these days? To CALL SOMEONE? HUH? Or I can hop on the web or my app and set the refill from there. It's quick and easy and simply a breeze. If I happen to run out of refills, CVS Pharmacy can call my doctor to request more medication. If he approves it, then I will get updated via text. Otherwise, I will just have to make an appointment and ask for another prescription. It's all pretty seamless.

Managing Prescriptions For My Family
The app also allows me to view and manage the other members of my family and their accounts. I can manage their auto refills, print current prescriptions, transfer a prescription and more!
BONUS: You can also check for drug interactions and even pick up prescriptions by showing the app, making the process much more private.
Picking Up Your Prescription At CVS Pharmacy
Did you know that you can drive up to participating CVS Pharmacies that have drive-thru windows to grab your prescriptions? How easy is that?! Again, as a mom of three, this service is simply amazing!!
CVS Pharmacy & Health Rewards
Members who sign up for Pharmacy & Health Rewards earn $5 ExtraBucks® Rewards for every 10 prescriptions filled, up to $50 ExtraBucks Rewards every year for each enrolled person in a household. Plus, there are a variety of ways to earn rewards beyond filling prescriptions, including by getting vaccinations like flu shots, enrolling in online prescription refill services and signing up for prescription text message alerts.
What are you waiting for?! Sign up for a CVS Pharmacy account today.
Disclosure: I'm proud to be working with CVS Pharmacy to help spread the word about #BetterHealthMadeEasy and how to #FindYourHealthy. All opinions expressed are my own, and all product claims or program details shared should be verified at CVS.com or with the appropriate manufacturers.