If you are someone who is looking for couple shirt ideas, then you've come to the right place. Matching shirts for duos and matching couple shirts are just the cutest. I am sorry. I am owning this. I truly do enjoy whenever I see people walking around wearing boyfriend girlfriend shirts.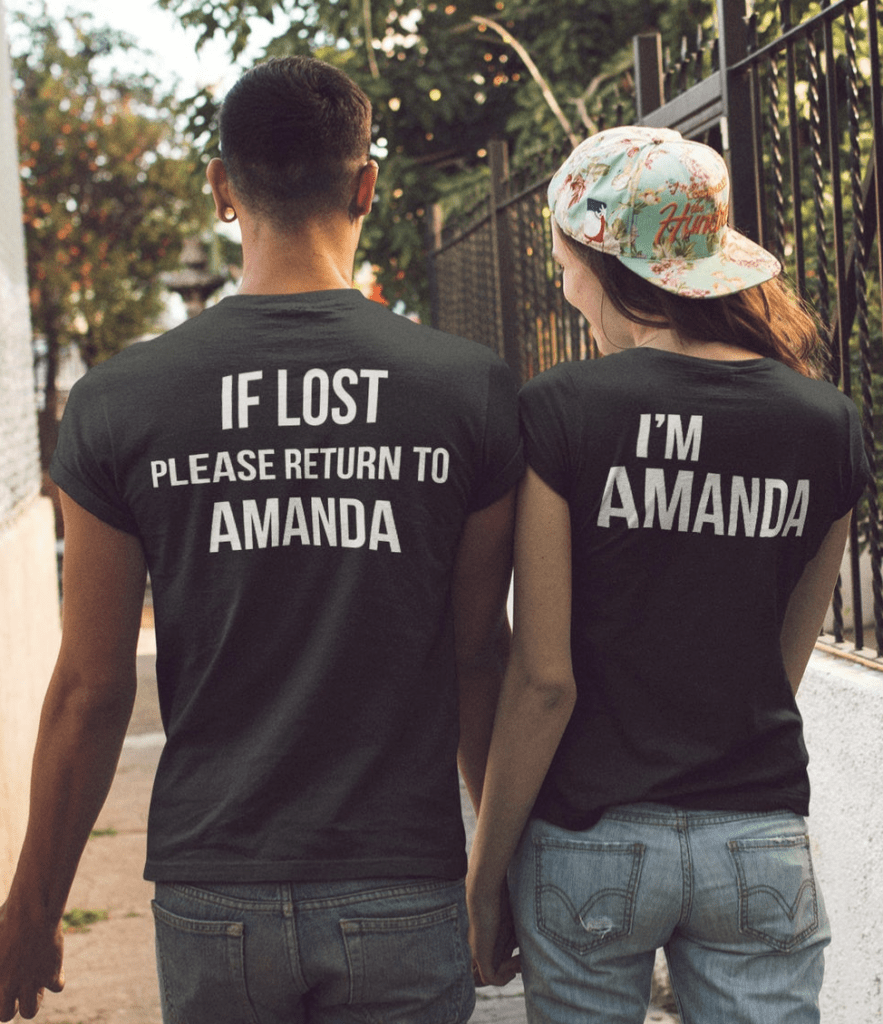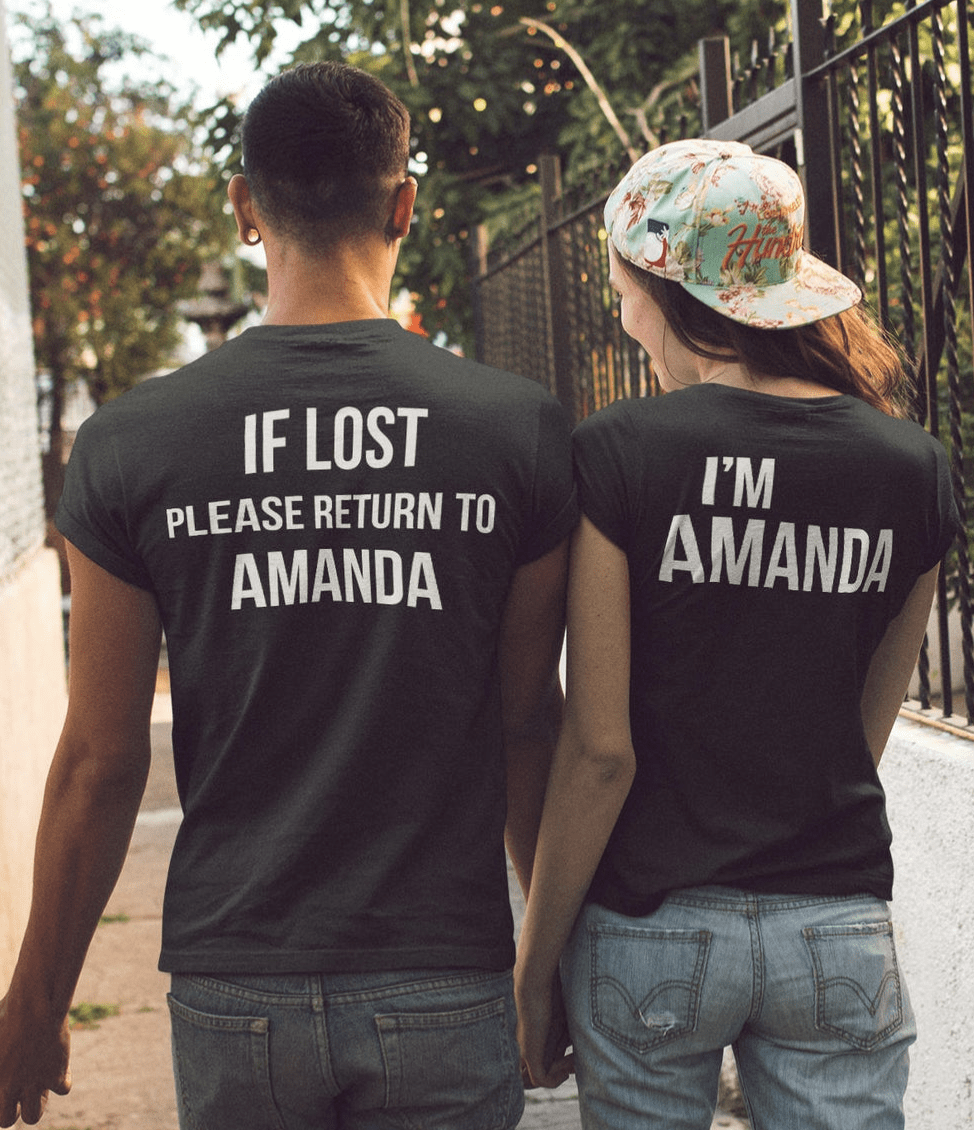 This post contains affiliate links.
If Lost Custom t shirt – shown above.
Matching Couple Shirt Ideas – His And Her Matching Shirts
Let's be honest here, folks. This type of clothing is more about covering up your body. It's about making a statement as a unit. It's about having fun. It's about love expression. And… it's super personalized.
A perfectly thought out look can spark a conversation, too. If you walk into a restaurant wearing one of these matching couple shirt ideas, people are going to notice you.
It's not about defining your relationship with hand-holding. Oh no! You guys want to take it a step further and BRAVO FOR YOU.
I'm not joking, by the way. I'm obsessed with matching couple t shirts that have sayings. Taking it a step further… I love inspirational tees, period. Heck! I even have an entire post dedicated to Matching Disney shirts and one for family matching Christmas shirts. So, I can look at this trend from every angle and embrace it with open arms.
I found a few great his and her shirts that I think would work well for people who are looking for ideas that are not too campy. Couple t shirt ideas can get pretty cheesy if you let them.
I combed the Internet to (hopefully) find you ones that your boyfriends would actually wear because, seriously, His and Her shirts are just the BEST, but not every man thinks so.
I know mine doesn't. I have to work at it before I can convince mine to finally get one on and over his head. I seriously need a few good weeks of conversations before I can land that deal. LOL! But it's worth it.
His And Her Shirts
With these couple shirt ideas, you can go one of two ways. The t-shirts can work off of one another – meaning you literally have to stand near each other to make the text work – or they just play off a theme.
Take the above. If you walked around with a Wifey shirt, everyone would understand what that means. You don't have to stand near your man to make that tee work. These are your safest bets, for sure!
However, then you will find a couple t shirt that really only works when you are standing side by side. Look at the above example.
This is done on purpose, of course. "Makes when apart." WHAT? But when you stand next to your man, everyone around you will GET IT. That's the whole point of the design and actually makes wearing couple shirt ideas super fun.
Want to personalize the situation more? There are options out there for people who really want to add some of their story into the fold.
I actually like this idea, a lot! You can showcase your anniversary with the "Together Since" matching shirts theme.
But again, this one will only make sense when you are standing together (and in the right order). Otherwise, it looks like you are saying, "Together 20". Huh?
Have a hubby that totally is NOT into wearing matching couple shirt ideas? See if he would consider wearing this option.
It is a little grumpy, but still plays along. He can proudly say, "I don't do matching shirts!" to the world. Well, that is… until you come along and it all fits together like a puzzle. LOL!
Personally, I think this is the best option for men who REALLY hate the idea of wearing matching couple shirts because who doesn't love pizza? That boy could walk around town wear that pizza pie and nobody would think TWICE about it!
You could slip that shirt in his drawer and he seriously wouldn't even realize that it's a his and her shirt. Truly! Not that you should sneak things in your relationship. But you know what I am saying. LOL!
Which matching Couple Shirts Design Do You Like Best?
There are so many great varieties to choose from today! If you'd like to get more options, be sure to click here to visit Etsy. Perhaps I missed a style that would ring your bell. And since we are talking about relationships, here are some posts that I think you'd love:
Oh and by the way! I also have a line of t shirts available on Amazon if you want to check it out!