When I heard about the Ta Pinu Church in Gozo, Malta, I just knew that I had to take my family to visit. I grabbed my cousin and asked him to be our tour guide. Off we went on our religious adventure.
There are so many notable places to visit while spending time in Malta. One of the places I visited while on the island of Gozo was the Basilica of the National Shrine of the Blessed Virgin of Ta' Pinu.
Ta' Pinu is very well known to the locals. In fact, most believe that it is a church of miracles on Gozo. Thousands flock to this church every year looking for a cure or attempting to read up about other's miracles.
There are over 350 churches on Malta (and the island is only 122 square miles). Obviously, this land is VERY religious. But why is THIS ONE SOOOO famous?
Apparently, people have seen miraculous things occur after praying to the National Shrine of the Blessed Virgin of Ta' Pinu over the last hundreds of years and the tradition still continues today. So, even though there are so many churches on Malta, this one stands out.
Ta' Pinu Church In Gozo – Where Miracles Happen
When I heard about this story, I was absolutely intrigued. I didn't have anything pressing in mind that I wanted to pray for, but I did want to see the grounds of this famous church – up close and personal.
The Prayer Wall In The Miracle Church in Gozo
We went in and took a quick tour of Ta' Pinu. At first glance, it looked like any other grand church on the island. Stunning. Detailed. Magnificent.

But then we were brought to a back room that stationed all the prayers that have been answered. Cancers cured, babies born after years of infertility, horrific accidents resulting in a 100% healed patient. Wall after wall after wall.
Now, to be honest with you – most of these letters were written in Maltese. So, I couldn't read all the details. But my cousin did translate a few and the stories were so beautiful to hear. If you do happen to visit the Ta Pinu Church in Gozo and don't read Maltese, be sure to bring a guide.
People who don't believe in God could say that these were all coincidences – that the cancer healed because the chemo worked, or that the accident victim was going to walk anyway with enough time. But there is something to be said about the power behind belief and the power in prayer. You can take it either way.
I'm not asking you to believe in God right now. I'm just telling you to look at all of these asks and understand that they were answered.
See those hangings on the wall at Ta' Pinu? Those are casts and crutches. People who weren't able to walk found a way and left their crutches behind. Hearing aids as well. Deaf people finally being able to hear for the first time.
My cousin was with us and she was deaf. She struggled with this part of the tour. She asked me why she wasn't cured. She has prayed a million times and she didn't understand why she was still deaf.
Those are the questions that I just didn't have answers for. But I suppose those are questions left for faith and if we had all answers surrounding God, it wouldn't be called faith, would it?
Gallery Of Crutches And Braces At Ta' Pinu

You can clearly see that people have left behind tokens to the church to show that they were cured. Ta' Pinu in Gozo keeps this room filled with tangible items to show visitors that something He is closer than we think.
So many stories in Gozo to read. So many beautiful gifts. It really was a wonderful afternoon in Malta.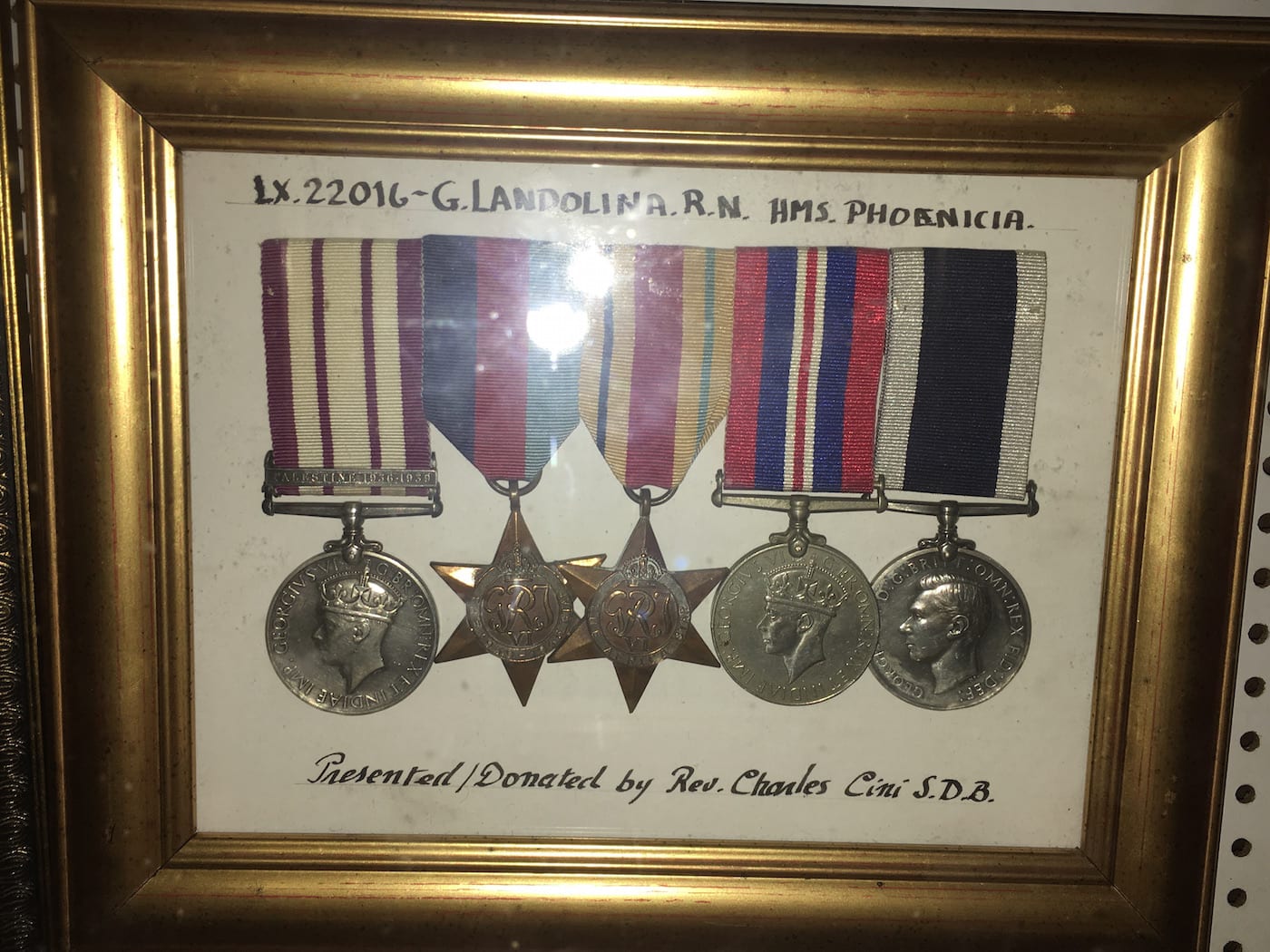 Even military men who prayed while on the field to return home to their families safe and sound donated their honor medals once they finally did. So powerful.
I'm not sure if you can read this letter, but this child donated her first growth of hair after her cancer treatment ended and she was able to grow a proper braid again.
Her family prayed to Ta 'Pinu in Gozo for her cancer to be cured and it was. As a thank you, she donated her hair. Hundreds of stories just like this one lined the walls of Ta 'Pinu.
There was such positive energy in Ta 'Pinu. If you are ever in Malta, be sure to check out this church while sightseeing on Gozo.
*PS I am sorry the photos are such low quality — I only had my iPhone with me that day!
Related Posts: