I have free Moana coloring pages for your kids, today! YEOW!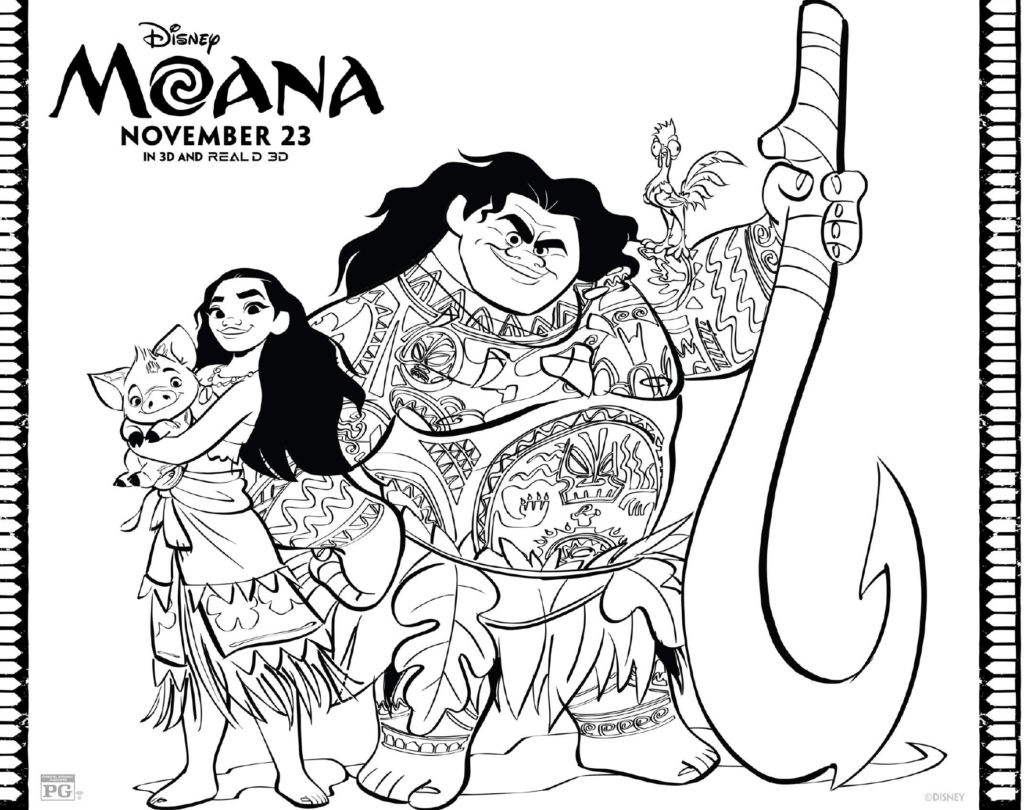 Free Moana Coloring Pages – Disney Downloads
Always love to share free coloring pages whenever a Disney or Pixar movie hits the theatres! Today, I am happy to share Moana printables! 4 to be exact! I have such an affection for this movie. In fact, I can't watch it without bawling my eyes out and breaking into song. Ok, let me rephrase that. I can't watch Moana without breaking into song WHILE bawling my eyes out. LOL! Well, if you are like me, then you and your family are probably on the hunt for some Free Moana Coloring Pages!! Because you cannot get enough of this tale!!! AND I AM SCREAMING AT YOU BECAUSE I AM YOUR PEOPLE AND I AM WITH YOU ON THIS! 🙂
Free Moana Coloring Pages! Free Moana Coloring Pages! Free Moana Coloring Pages! YES, I GOT YOU!
Deep Breath, Vera. OH. Um. Oh. Um. Ok, back to reality. Hey, friend. Want to see the trailer again?
Free Moana Coloring Pages – Access Them Here
To download your free Moana coloring pages, click on the following links. Save them to your computer and print as many copies as you'd like.
Download All Of Them – Free Moana Coloring Pages
Official Moana Movie Synopsis:
Three thousand years ago, the greatest sailors in the world voyaged across the vast Pacific, discovering the many islands of Oceania. But then, for a millennium, their voyages stopped – and no one knows exactly why. From Walt Disney Animation Studios comes "Moana," a sweeping, CG-animated feature film about an adventurous teenager who sails out on a daring mission to save her people. During her journey, Moana (voice of Auli'i Cravalho) meets the mighty demigod Maui (voice of Dwayne Johnson), who guides her in her quest to become a master wave finder. Together, they sail across the open ocean on an action-packed voyage, encountering enormous monsters and impossible odds, and along the way, Moana fulfills the ancient quest of her ancestors and discovers the one thing she's always sought: her own identity.
Bring these Free Moana Coloring Pages with you on your next road trip! Have them for the kids when they come home from school! Print a few extra copies to get everyone offline!
What's your favorite part about the movie, Moana? Which characters do your children love best? We are a divided house over here!
Let's Get Social
MOANA arrives in theatres everywhere on November 23rd! I hope you enjoy your free Moana Coloring pages!
Looking for more movie coloring pages?
Solo: A Star Wars Story – Free Coloring Pages #HanSolo
Zootopia Coloring Pages – Free Printables For The Kids #ZootopiaEvent
The Nutcracker And The Four Realms Free Coloring Pages – 30 Printables To Download
Free Printables And Coloring Pages From Disney's The BFG #TheBFG
Wrinkle In Time Coloring Pages: Free Downloads
Free Downloads: Christopher Robin Coloring Pages #ChristopherRobin
Cars 3 Coloring Pages – Free Downloads
Incredibles 2 Coloring Pages And Activity Sheets – Free Downloads #Incredibles2