BBQ season! Woo hoo! Here's a fun recipe for loaded baked potato salad. It's a spin on the classic hearty side we all know and love.
Loaded Baked Potato Salad
Ingredients
2 lbs. Yukon Gold Potatoes (Any potato you have on hand will work fine)
1 cup Plain Greek Yogurt
½ cup Mayonnaise
¼ cup Green Onion, chopped
1 cup Shredded Cheddar Cheese
½ Red Onion, chopped
½ lbs. Bacon, cooked crispy chopped
Salt
Black Pepper
Cut the Potatoes into ½ inch cubes, boil until tender, 8-10 minutes. Drain and rinse with cool water to stop the cooking process.
In a large bowl combine Greek Yogurt, Mayonnaise, Red Onion, ½ of the Shredded Cheese and ½ of the bacon. Mix well
Add the Potatoes to the mixture and stir until the Potatoes are evenly coated. Add Salt and Pepper to taste.
Sprinkle the Green Onion and remaining Cheese and Bacon on top of the potato salad.
Refrigerate until ready to serve.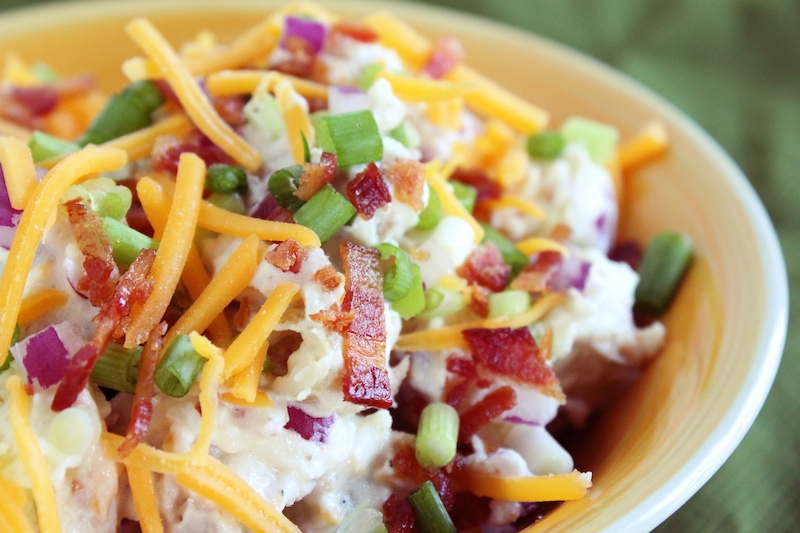 Pin This