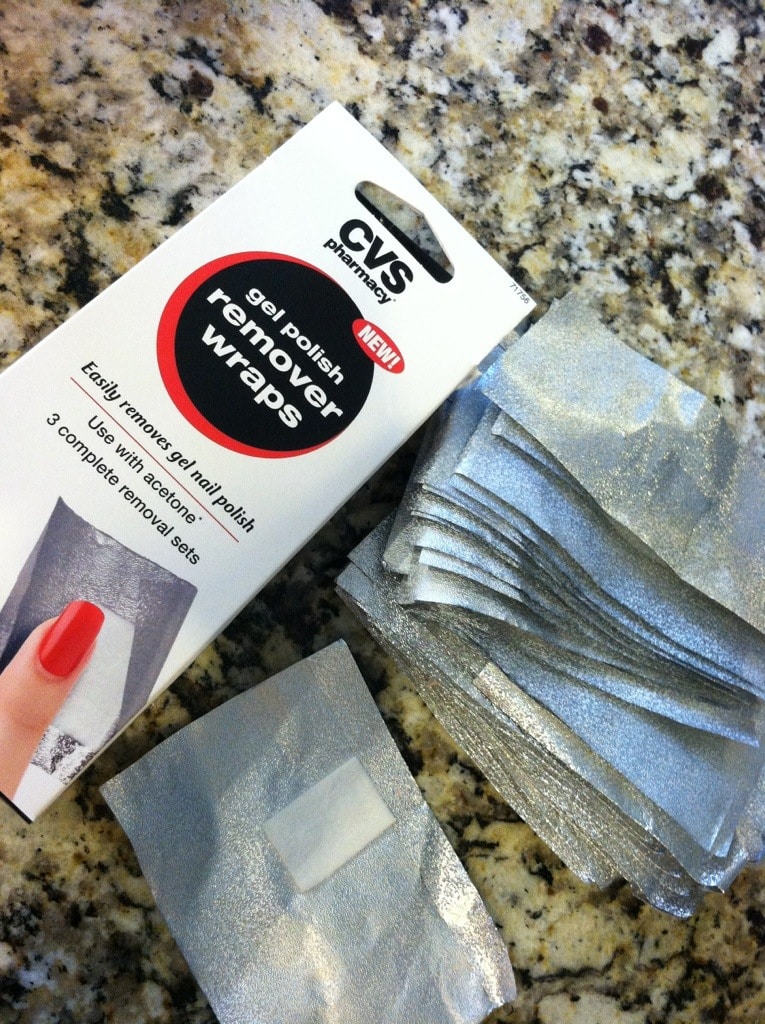 I love gel manicures. In fact, they are the only manicures I pay for. Otherwise, after one day, my polish chips and I REFUSE to spend money on all that! Well, it's been about 3 weeks since my last gel manicure and I couldn't find the time to get to the salon to switch my polish.
I knew that I had these CVS Gel Polish Remover Wraps and Professional Polish Remover and thought to give them both a try. The process is really easy!! They give you enough wraps for three sets. So one box should last you a long time.
First you break the top layer of your polish with a buffer or a filer.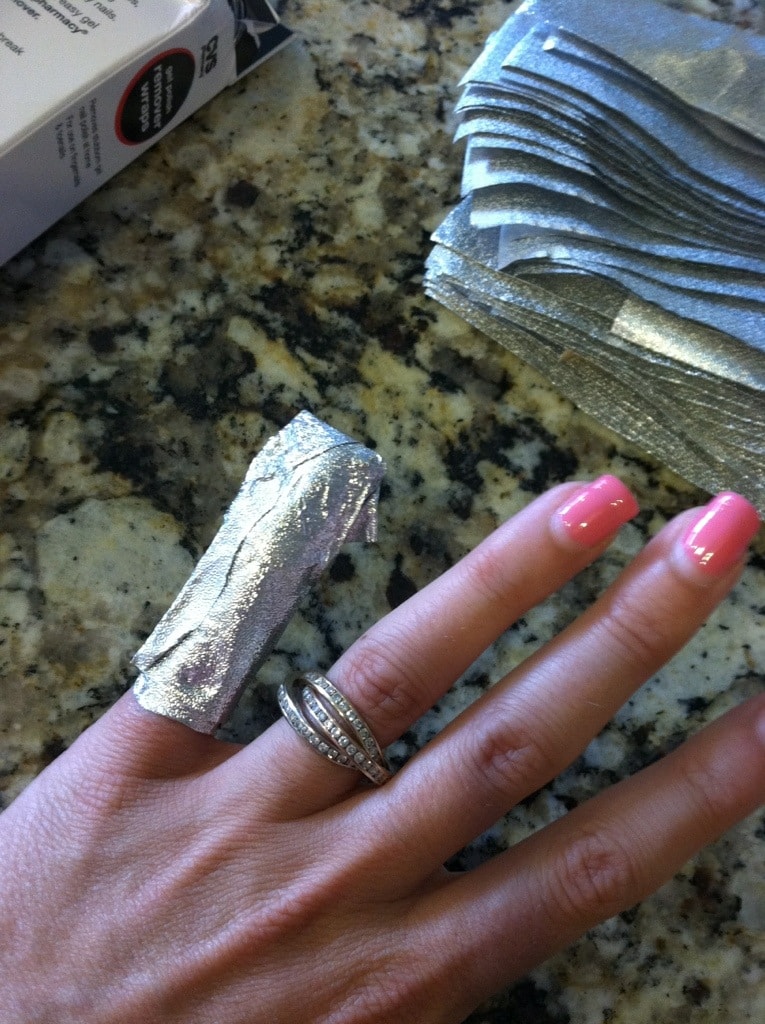 Soak the inside of the wrapper with polish remover (100% acetone) and then wrap up your fingernail. Keep it on for 10-15 minutes. Go about your day.
Take the wrapper off and then use either your buffer or the cuticle pusher provided to push off the gel manicure. When everything is off – give your nail one more quick buffer swipe and you are good to go!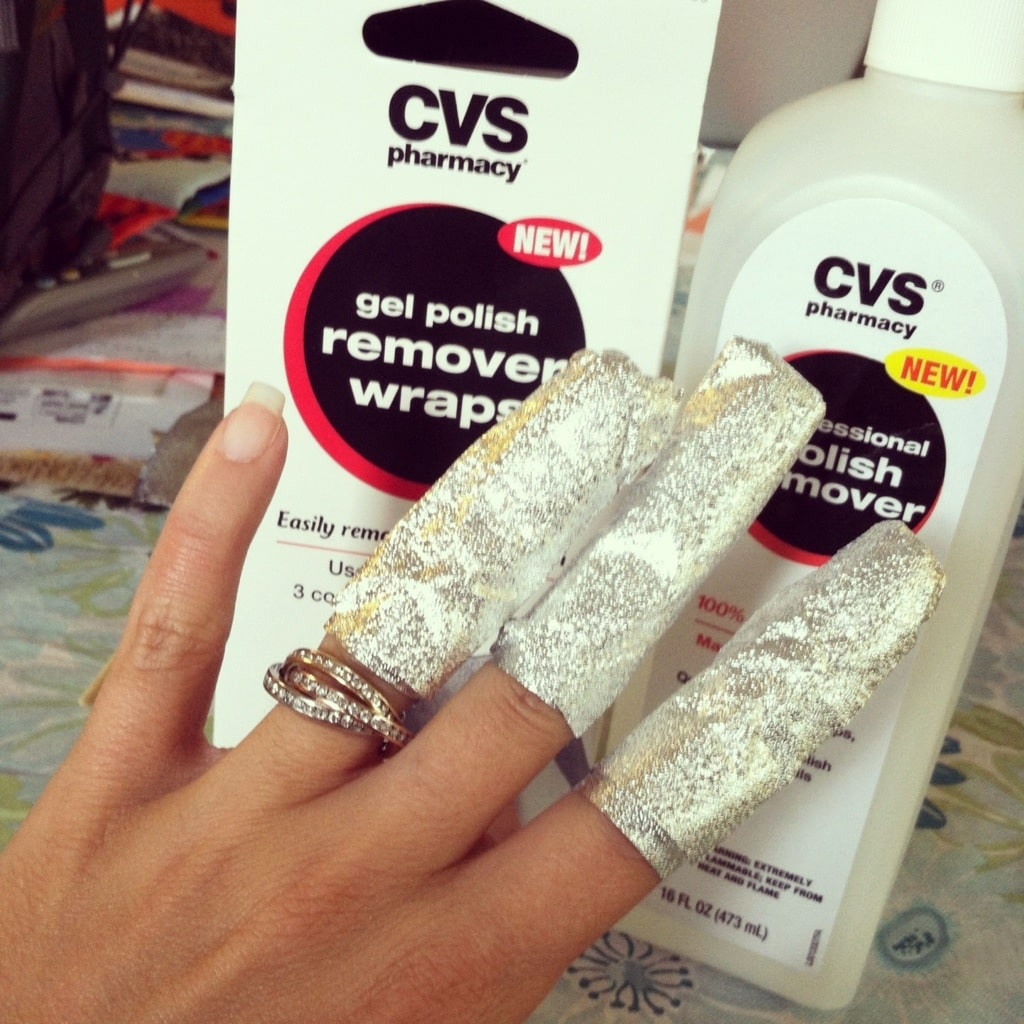 The CVS Gel Polish Remover Wraps retail for $7.99! Will you try to get rid of your gel manicure at home now?