We all have heard about YouTube Red. It's been a great way for YouTube fans to watch ad-free content online for quite some time. They also introduced ORIGINAL programming which is SUPER COOL because we all know that digital programming is where it's AT. But parents, I have insanely great news for you. YouTube Red is now allowed on your YouTube Kids app which means that your children can enjoy these new benefits:

Ad Free Videos –– ok so we knew that already and you are waiting for me to tell you something new. Well, hold onto your seats and move to point number 2.
OFFLINE CONTENT – WHAT? That means that you can have downloaded videos for your children to watch while they aren't online. Think about what this truly means for your family. Flights. Car rides. Grandma's house – the one that doesn't have the Internet… the kids can still have access to a few dozen videos through their YouTube Kids app. Are you jumping up and down like I am? Are you screaming with excitement like I am? The videos will refresh every 24 hours (as long as you connect to wifi to get the new set) which means that your children will always have new content to watch every single day – no matter where you are (well, as long as you are in a country that has RED).
Uninterrupted Music — You know when your child is watching her favorite song and then you get a text and you have to go reply to the text but by doing so it shuts off the music to the video and everything falls apart? Well, that won't happen anymore. The music and the videos will still play while you are working quickly on your phone to get it back to your little one. I LOVE IT. Daddy Finger… Daddy Finger… Where Are you?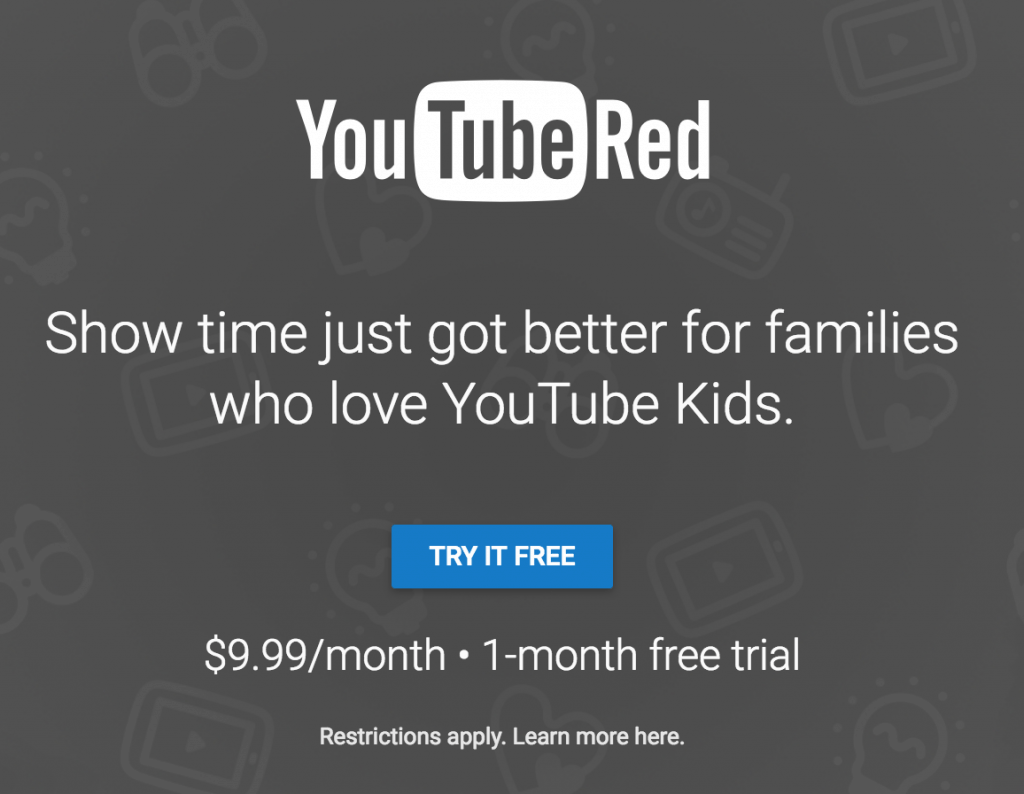 Ok, so if you want to get all of this magic for $9.99 a month, you can starting TODAY – RIGHT NOW! And guess what? The YouTube people are giving you your first month for FREE> Holla! Click here to get started.
Contest Time!
I have (5) 6-month (free) memberships to YouTube Red to give away to my readers and I cannot wait to do it. All you have to do is use the form below. Best of luck!
INSTRUCTIONS ON HOW TO SET UP YOUTUBE RED IN THE YOUTUBE KIDS APP:
Make sure you have YouTube Red & are logged into the regular YouTube app on the device you want to activate

Open the YouTube Kids app and follow the YouTube Red set up flow by clicking "Activate YouTube Red" on the homescreen.

Best of luck with the contest!
*I'm part of the YouTube Parent Panel.